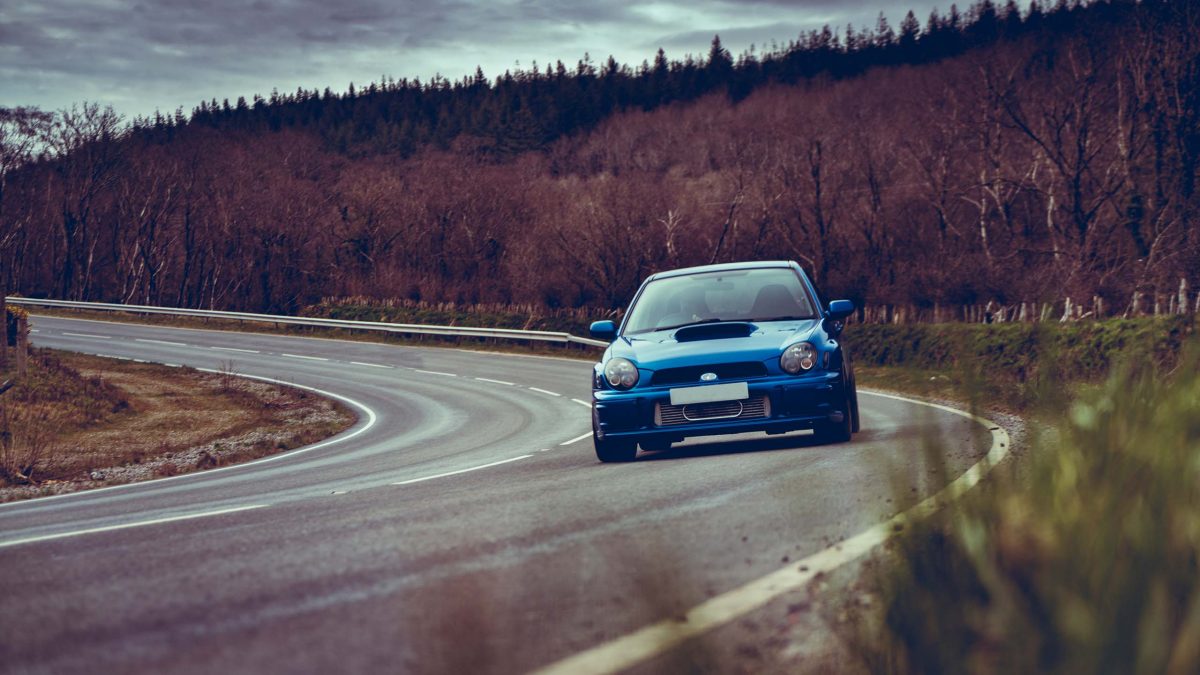 Wayne has had his 2002 Prodrive Impreza STI since 2013 and wasted very little time in bringing it to Enginetuner for upgrading. We initially rebuilt his engine by stroking it out to 2.1 litres, adding bigger injectors, an Alcatek ECU and a Precision turbo. Looking for a fast road car, this gave Wayne a very usable 500BHP or so in a relatively light and nimble chassis.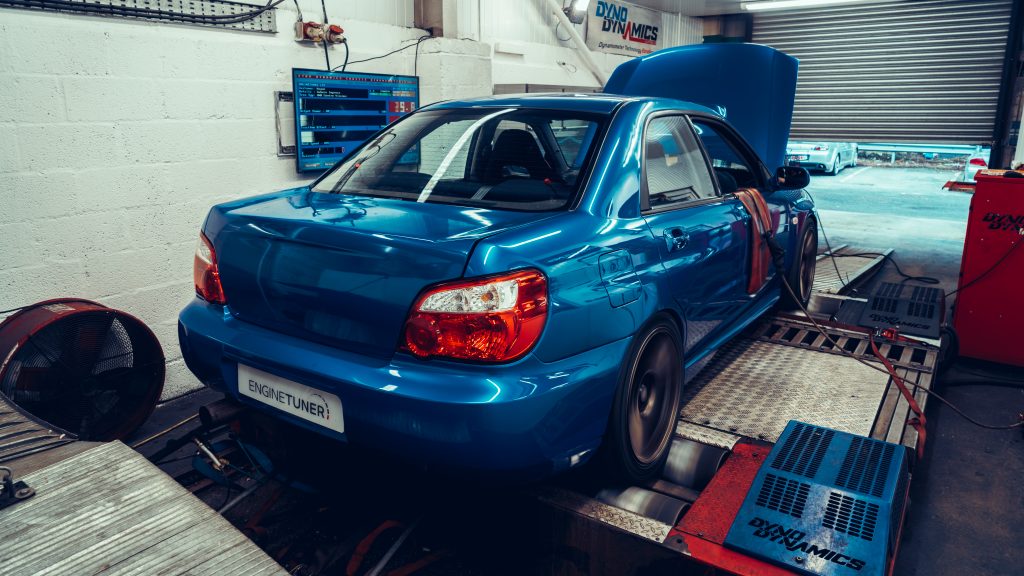 But as is true for many petrolheads with a thirst for power, Wayne didn't want to stop there! He wanted to use the car for drag racing so in 2019, seeking more power he returned for us to build him the ultimate Subaru engine – an EJ22 stroked to 2.35 litres. At the same time, we fitted a Link G4x ECU, a Garrett GT3584RS turbo in a rotated position, 272 degree cams with vernier pulleys, Spec C ported and flowed cylinder heads with Supertec valves, one of our 4" thick intercooler kits, an RCM baffled sump and Superpro roll bars and polybushes. Wow, what a spec!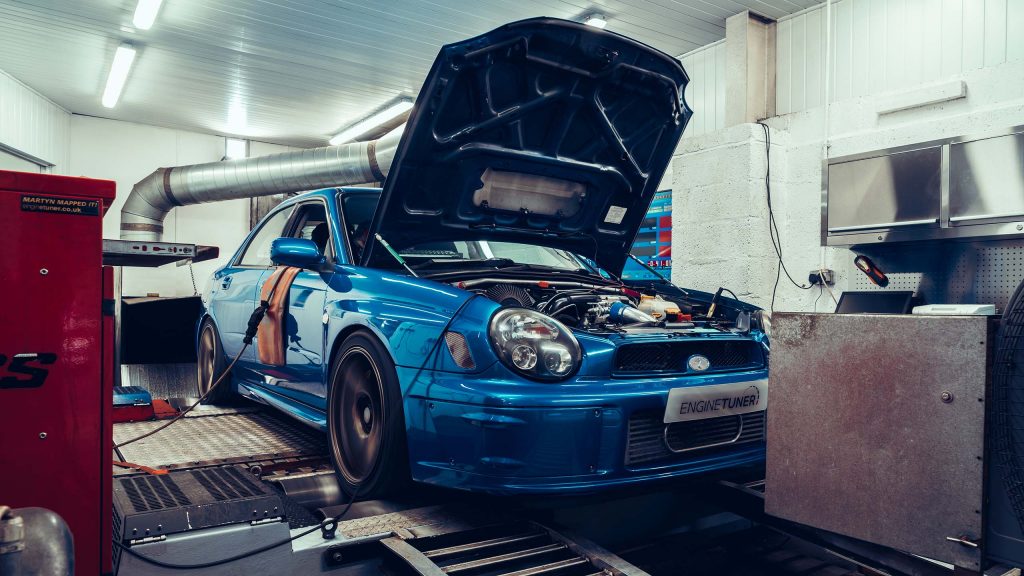 But with the new Garrett G Series turbos on the market, Wayne was keen to push his car further to get his quarter mile times down. A few weeks ago, the car left Enginetuner with a Garrett G35-1050 turbo, a Radium 8 injector set up, a glorious Process West intake manifold and a CO2 intercooler spray kit kit that drastically reduces intake temperature.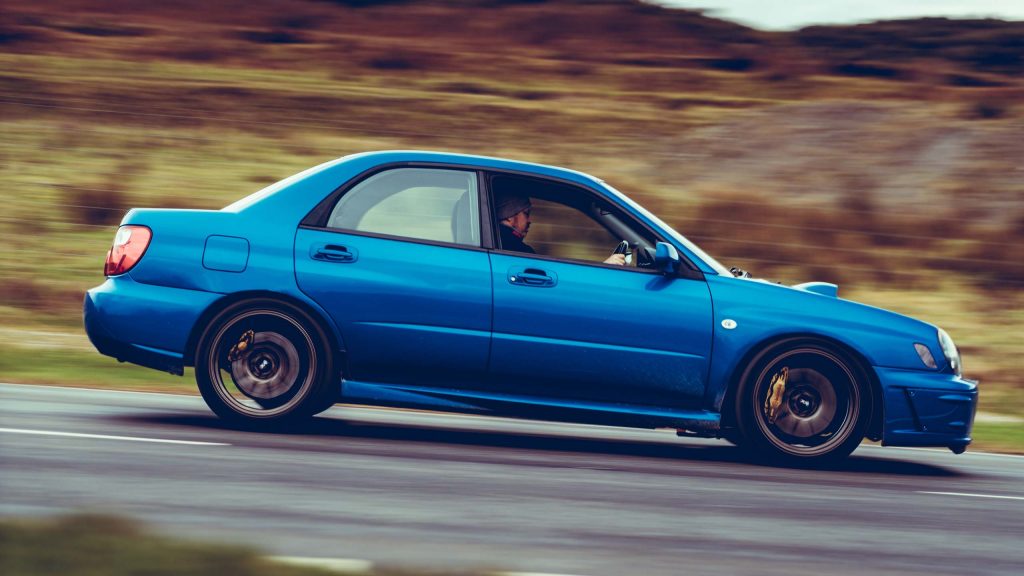 The result? 824BHP / 660 LBFT and a very happy customer. Until recently when all that torque caused Wayne to break a driveshaft. Some say that the drivetrain in a Newage Impreza STI is basically unbreakable – we say that's true until a drivetrain meets one of our epic 2.35 litre engines and a G35-1050!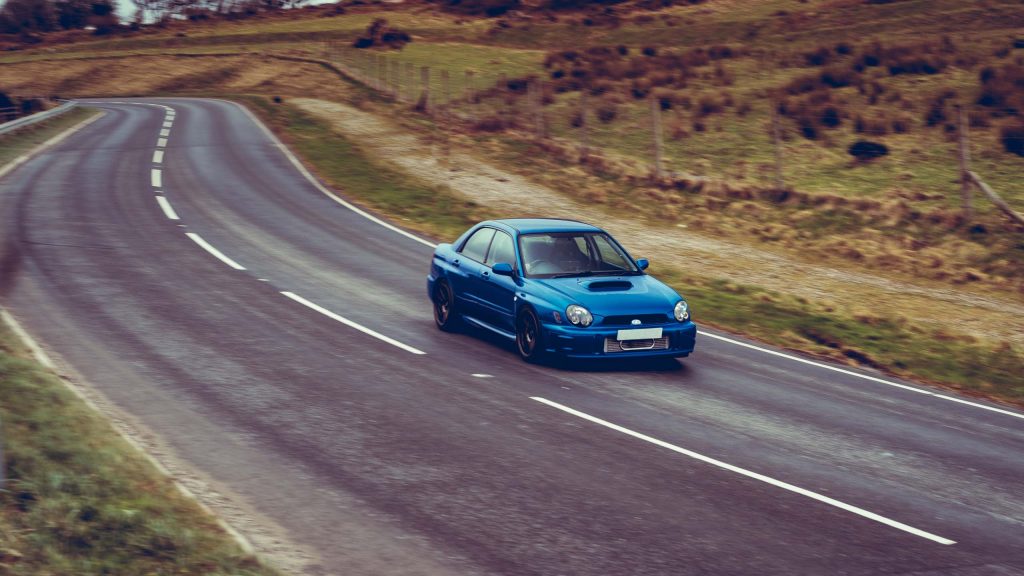 If you would like to discuss building a car with a similar spec (plus stronger driveshafts), don't hesitate to give us a call.