At Enginetuner, the team is the beating heart of what we do
The team at Enginetuner are all devout petrolheads with a shared passion for cars - whether British, Japanese, European, American, classic or electric.
We believe that the best way to achieve great results is with a team that truly enjoy their work.
We live and breathe what we do and with close to 200 years of combined experience between us, we have built a significant number of impressive machines over the years and we are always looking to push the boundaries within our industry through innovation, research and development.
We are always keen to hear from ambitious people that could add to the strength of our team.
If you would like to join us now or in the future, please get in contact.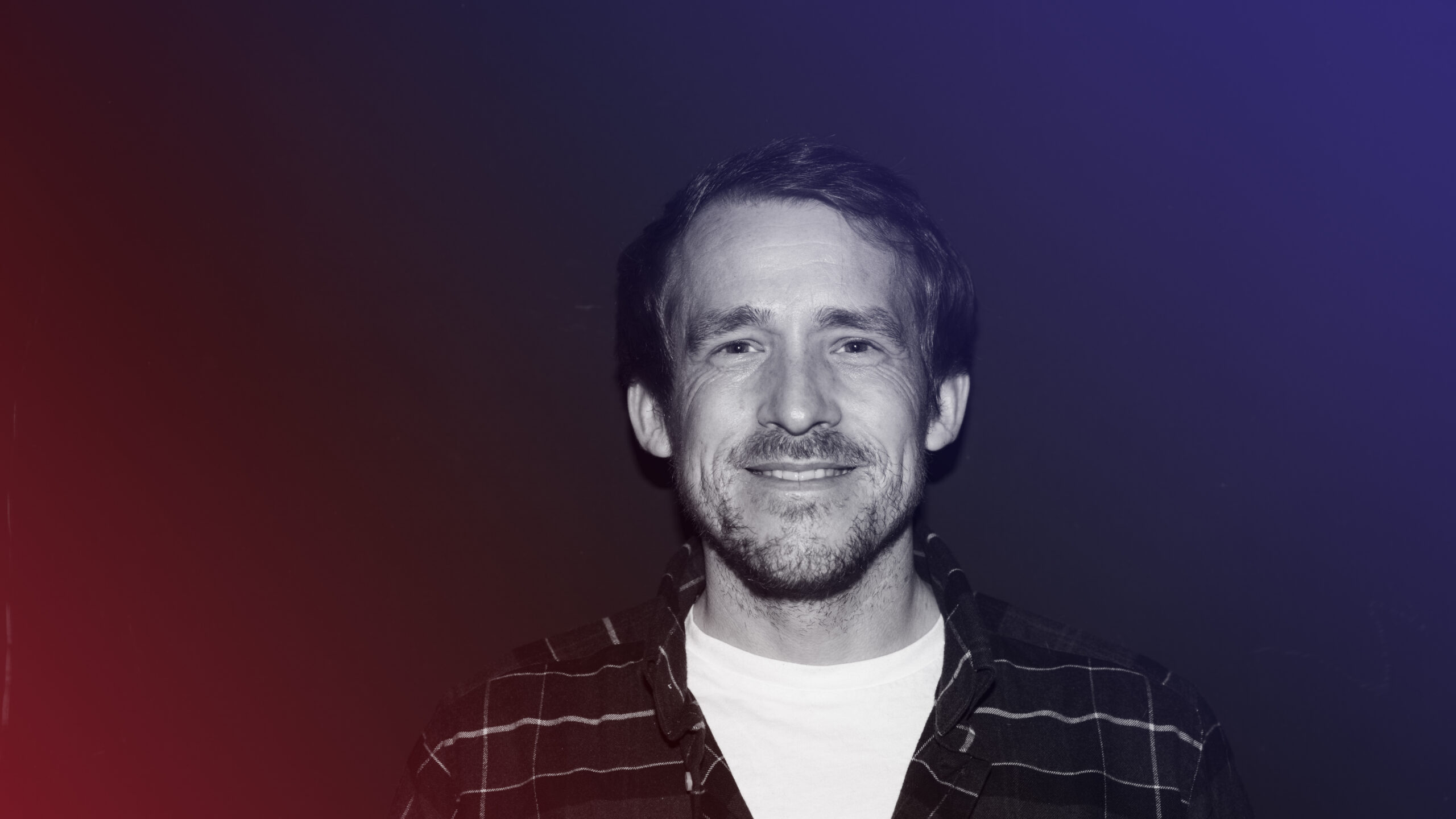 Rob Osborne
Managing Director
Rob is our Managing Director having taken over from Alan Jeffery in that role in 2020.
Obsessed by cars and by making fast cars even faster, Rob's relationship with Enginetuner began with one of Alan's famous workshop tours and the subsequent rebuild of the engine in his cherished 2004 Subaru Impreza STI Litchfield Type 25.
Followed soon after by the acquisition of an Enginetuner-built 2008 STI Hatch, Rob jumped at the chance to buy the business in 2020 to build on Alan's foundation and to push Enginetuner to the next level.
The ambition that Rob, Ben, Martyn and the rest of the team have set themselves is for Enginetuner to become the UK's finest performance engineering firm.
To continue to push the boundaries of tuning excellence, to exceed our customers' expectations and most importantly, to help them realise their dream.
Married with two young boys, Rob's fascination with fast cars is reflected in his current collection of Subarus, special JDM cars and thumping German V8s.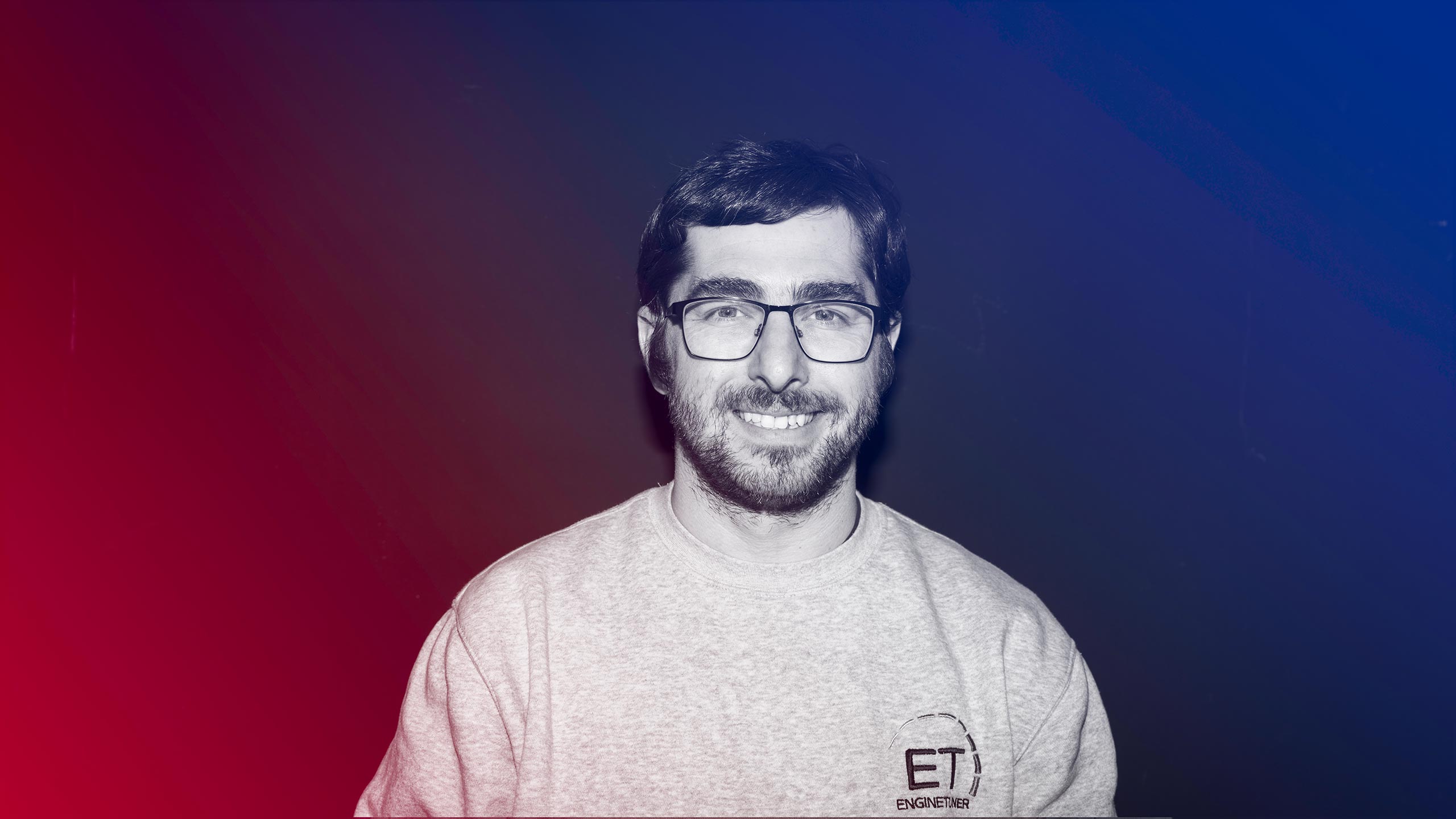 Ben Sturgeon
General Manager
Ben has been with Enginetuner since 2005.
Originally joining the team as a fresh faced apprentice straight from school. Aceing his apprenticeship, Ben moved straight into the role of technician.
His skillset soon earned him progression to workshop foreman, quickly moving up the ranks once again to workshop manager. Ben has now taken the reins as our General Manager.
Consumed by cars since he can remember, Ben is a fan of all types of builds, though his heart lies in the JDM scene.
In particular he has a penchant for engine swaps, his first car, a Mini 850, got treated to a 1275cc engine, though it was not long before the lust for JDM goodness kicked in.
An S13 200SX was next up which got an engine swap with a RB25, an S14a followed with a forged engine, a quick flirtation with EP3 Honda Civic Type R, MX5 turbo, and then a 1JZ swapped RX8.
A Subaru Impreza WRX wagon and Impreza Hawkeye STI are currently providing the smiles.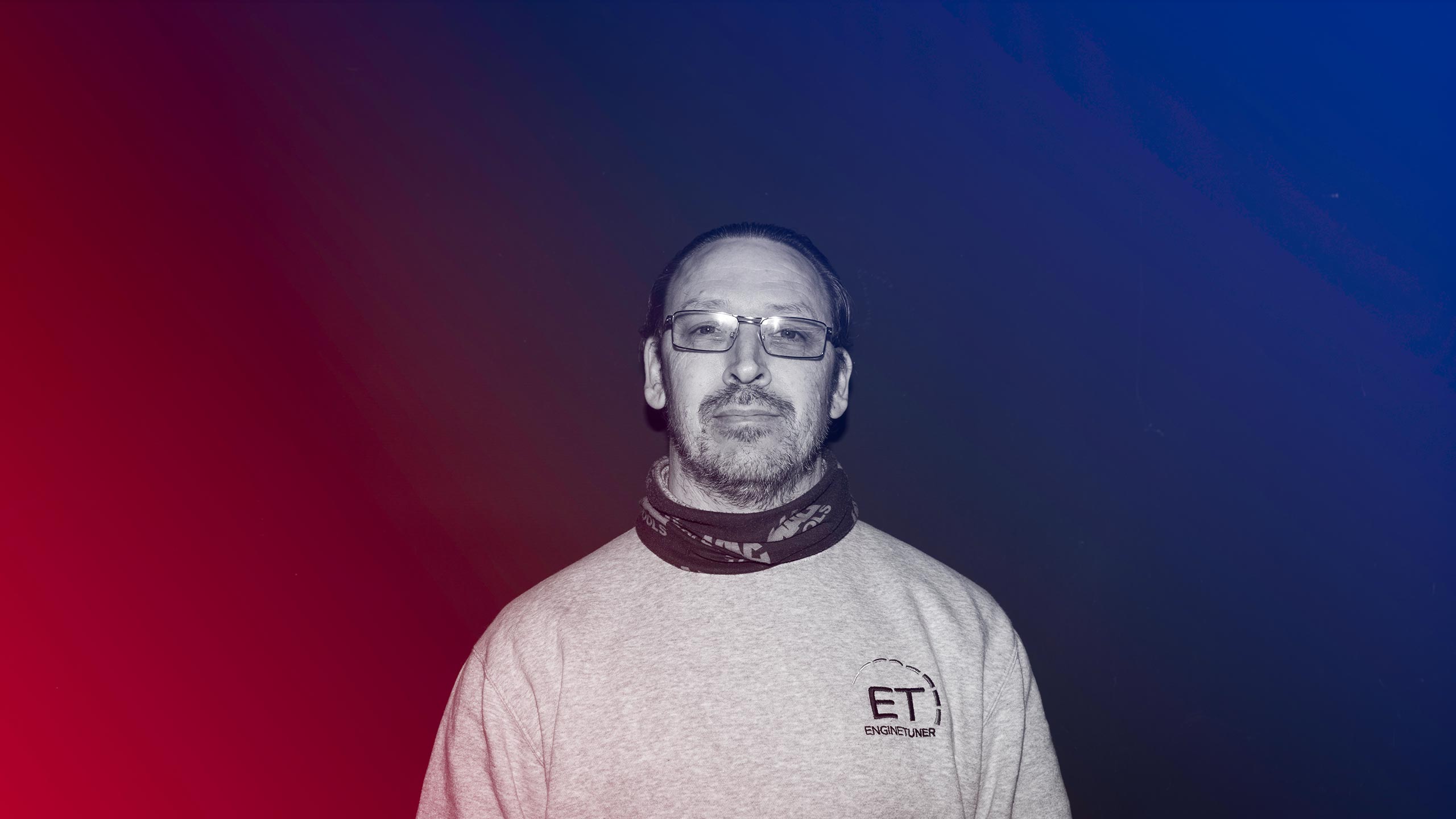 Martyn Jeffery
Technical Manager
Having worked for Enginetuner for 23 years, Martyn is the man responsible for mapping all of the cars that come to us.
Martyn thrives on writing the best map to suit each individual car's requirements and it is only when he is 100% happy that a car earns the "Mapped by Martyn" accolade.
Known as one of the best mappers in the country, Martyn loves tuning our high spec bespoke Enginetuner engine builds and thrives on a technical challenge.
When quizzed about his dream car, Martyn opted for the Audi RS6 due to its all-round capabilities.
That said, we can't see him swapping his 2.1L Subaru Impreza GC8 drag car any time soon.
With a ¼ mile time of 9.763, this car is seriously quick and Martyn has his heart set on making it even faster.
When he isn't making cars faster, Martyn (sometimes) enjoys watching his beloved Liverpool FC play.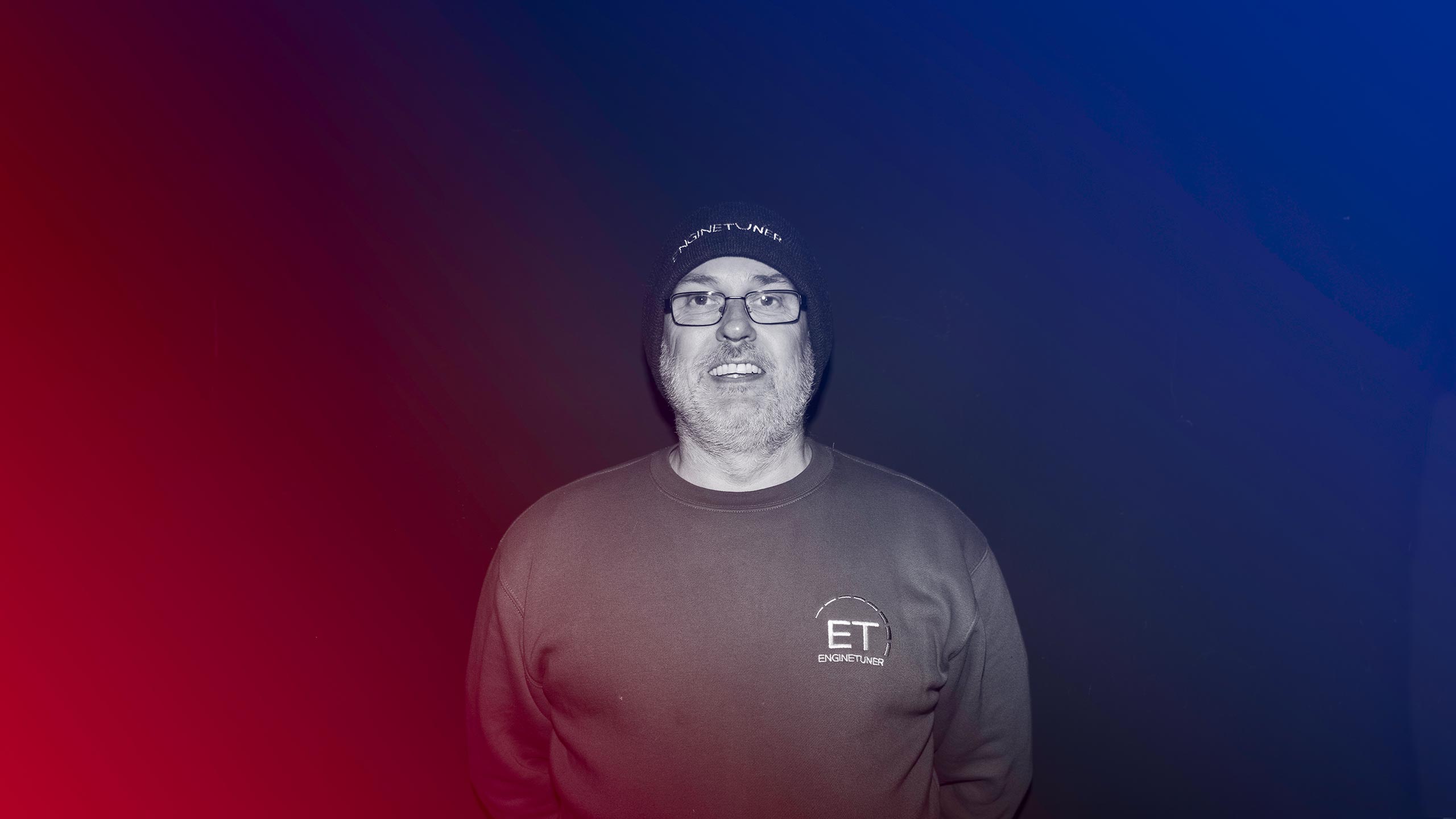 Andy Bates
Senior Engineer
Andy has worked at Enginetuner for 20 years.
He builds our engines and undertakes complex engineering work using our range of machinery.
If you have had an engine rebuilt at Enginetuner, the chances are that Andy built it and will remember.
Aside from his two decades at Enginetuner, Andy has spent his entire career in the car trade.
Away from work, Andy has a keen interest in building and all things motorcycles.
To wind down, he loves to ramble (the hiking variety) with his family.
Andy advises us that his dream car would be a Triumph Spitfire but he also has a soft spot for the Reliant Kitten.
For some reason, Andy has 12 toes – 6 on each foot!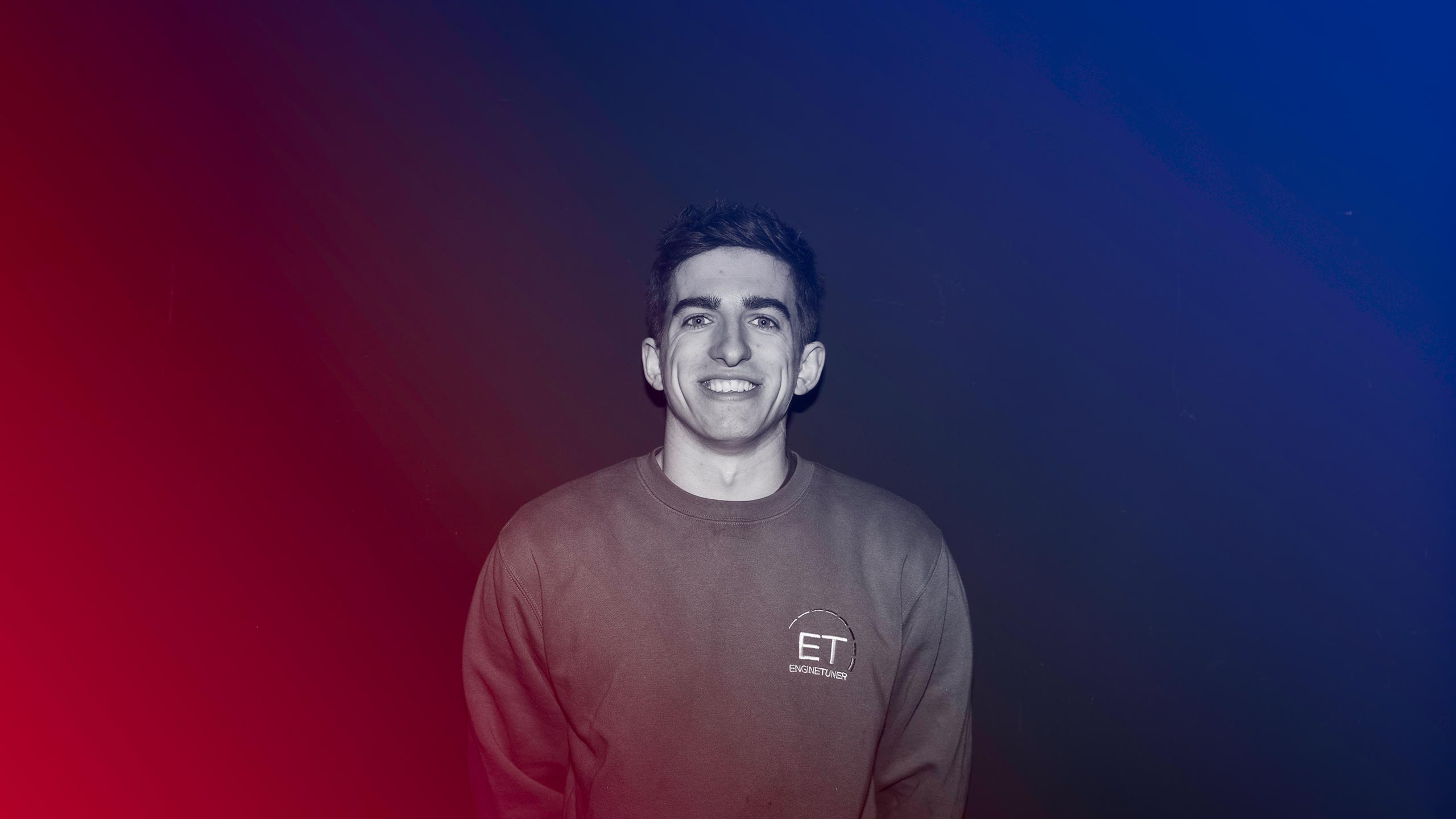 Tom Ingram
Senior Technician
Tom, aka Tom 1, aka Moose (short for Thomoose) has been part of the Enginetuner story for 11 years.
Originally joining as an apprentice, Tom has become a key member of the team and is our Senior Technician.
Tom lives and breathes the JDM scene and when he isn't working, he can be found tinkering on his EK9 Civic Type R turbo project.
Tom also has a passion for car detailing.
Tom's fun fact may not seem like much a fun fact but he informs us he died once thanks to a nut allergy whilst on holiday in Australia.
His dream car is a white Mitsubishi Lancer Evo 9 GT.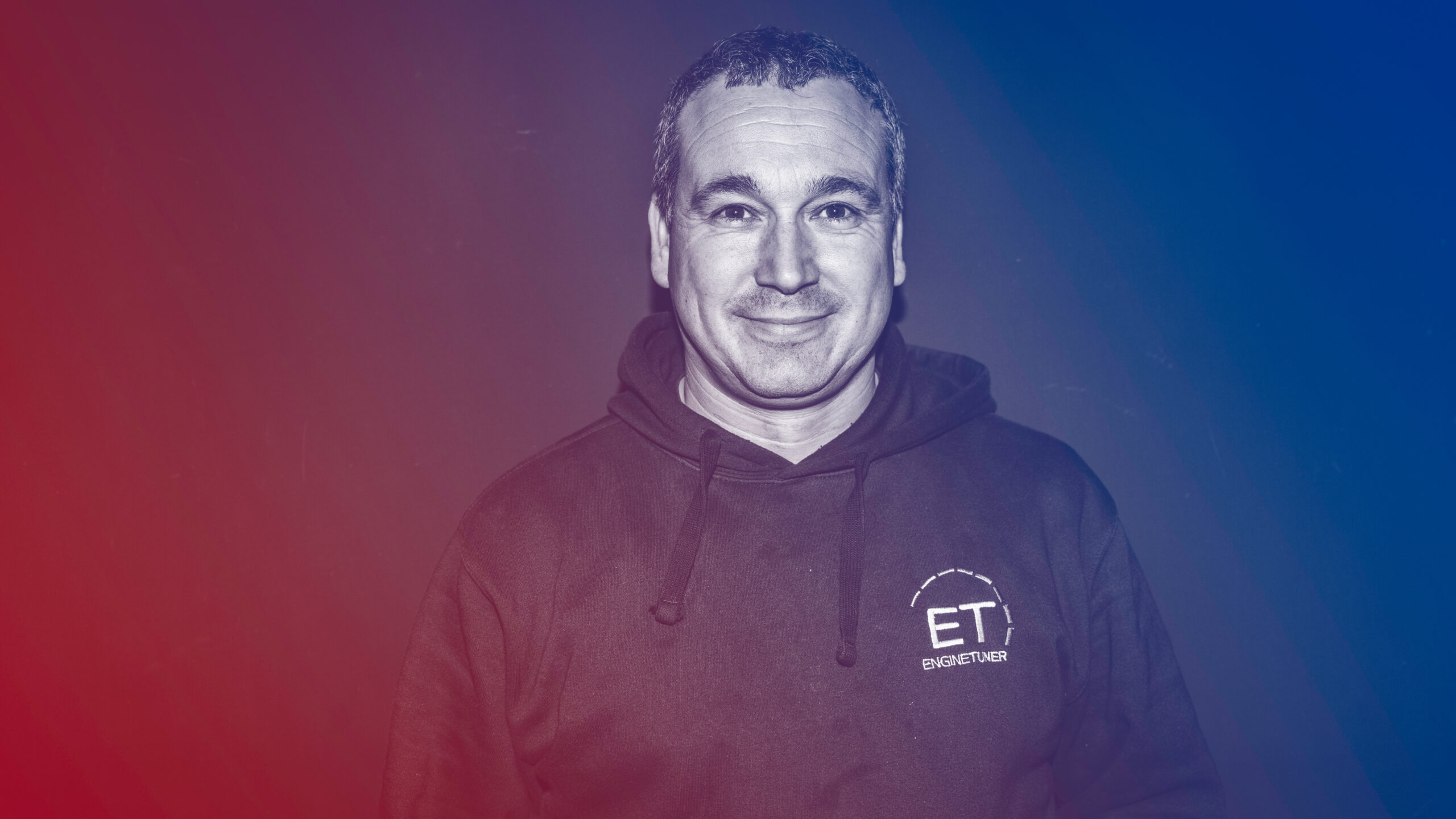 Alex Price
Workshop Foreman
Alex has recently rejoined the Enginetuner team as Workshop Foreman. Having always worked in the car trade, Alex has a wealth of performance car knowledge and it is great to have him back.
When not working Alex enjoys building his classic Mini clubman estate which he retrofitted with a supercharger onto the A series engine.
On sunnier days you will find him either fishing, building fishing rods or dabbling in a bit of blacksmithing.
His biggest catch with a rod is a 23.5lbs cod. That's a lot of fish fingers.
Car wise, Alex has a real penchant for old school Audis.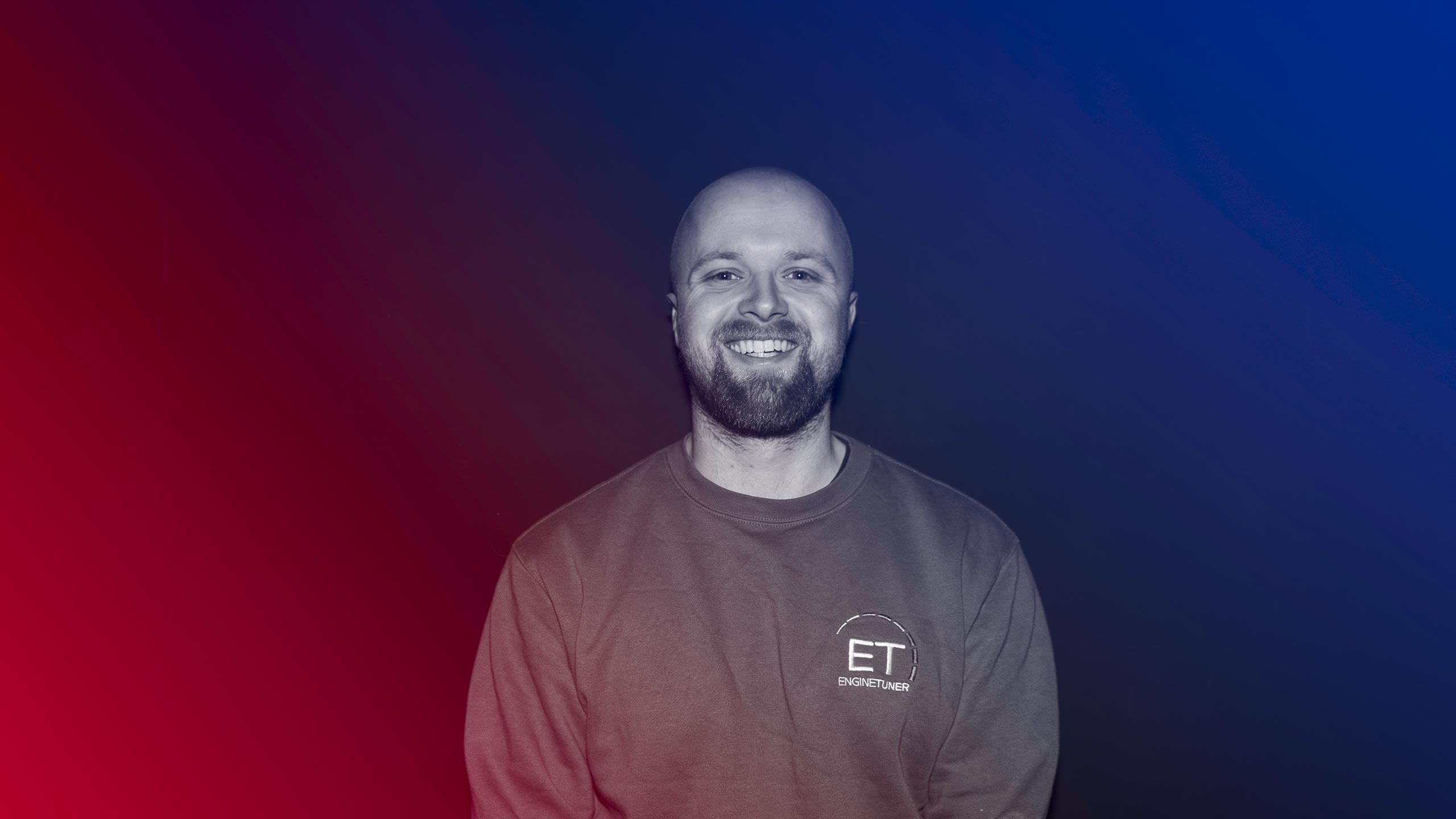 Chris Hart
Engineer
Chris has been with Enginetuner since 2015 after starting his career as a fabricating apprentice.
Chris works alongside Andy building our famous engines.
He loves bringing old engines back to life and has an impressive eye for detail when it comes to restoration and fabrication.
Away from work, Chris loves gaming, cars and motorcycles.
He is also a huge Lego fan, especially the Lego Star Wars series.
Chris has also driven the Top Gear test track in a Porsche 911 and his dream car is an E36 BMW M3 in Dakar yellow.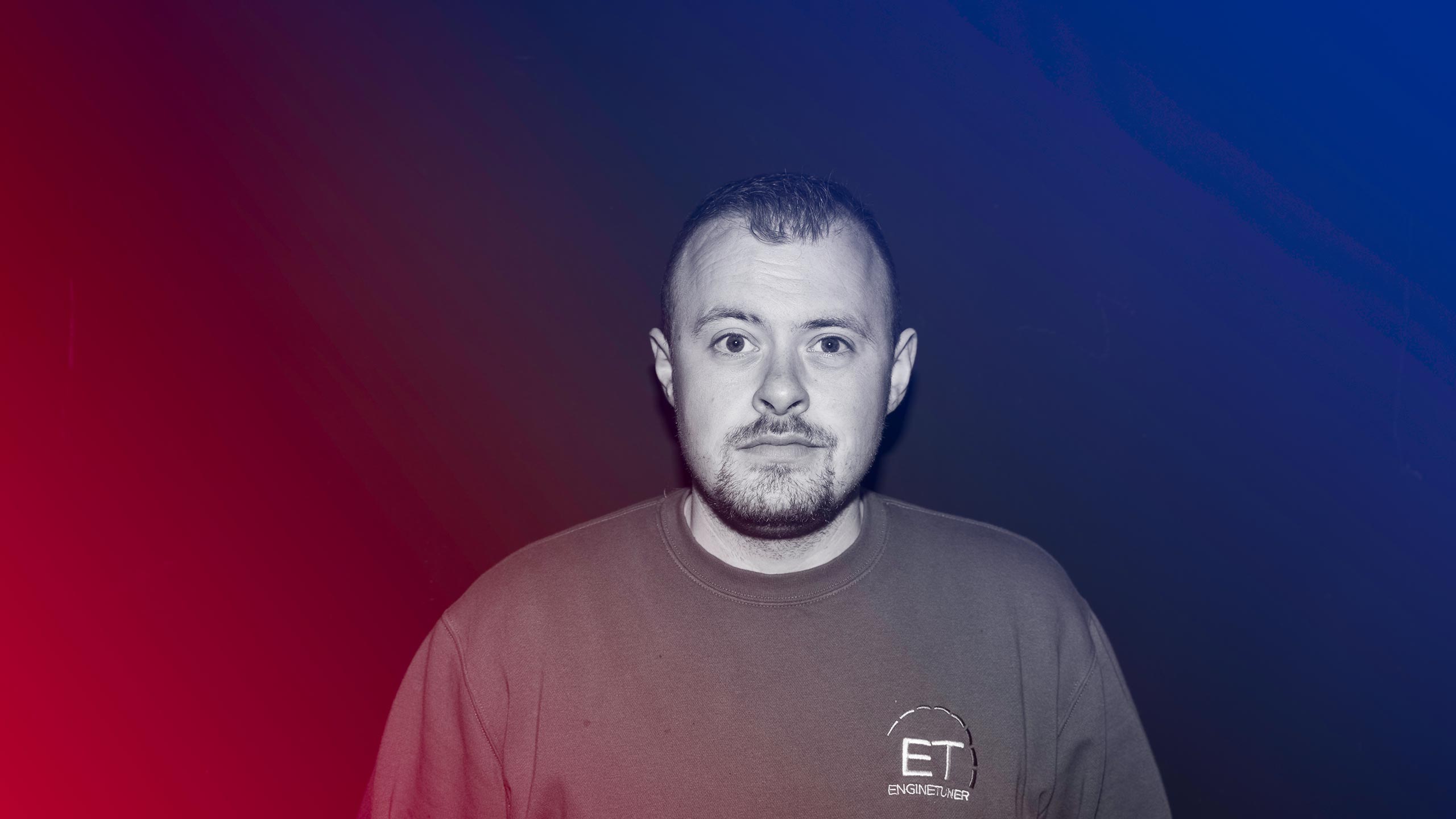 Tom Goss
Technician
Tom, aka Tom 2, joined Enginetuner at the beginning of 2021, splitting his time between Enginetuner and McLaren where he travels the world as a motorsport technician.
Tom has worked on the McLaren 570GT4, P1 GTR and Senna GT programmes.
Having been in the trade for over a decade, Tom brings a wealth of experience to the team.
Away from work, Tom competes locally in a Vauxhall Nova rally car that he is currently rebuilding from the ground up.
Tom 2 likes to relax by spending time with his family and is a keen cyclist.
His dream car is an Audi RS6 – plenty of room for the family and bikes and goes like a rocket ship!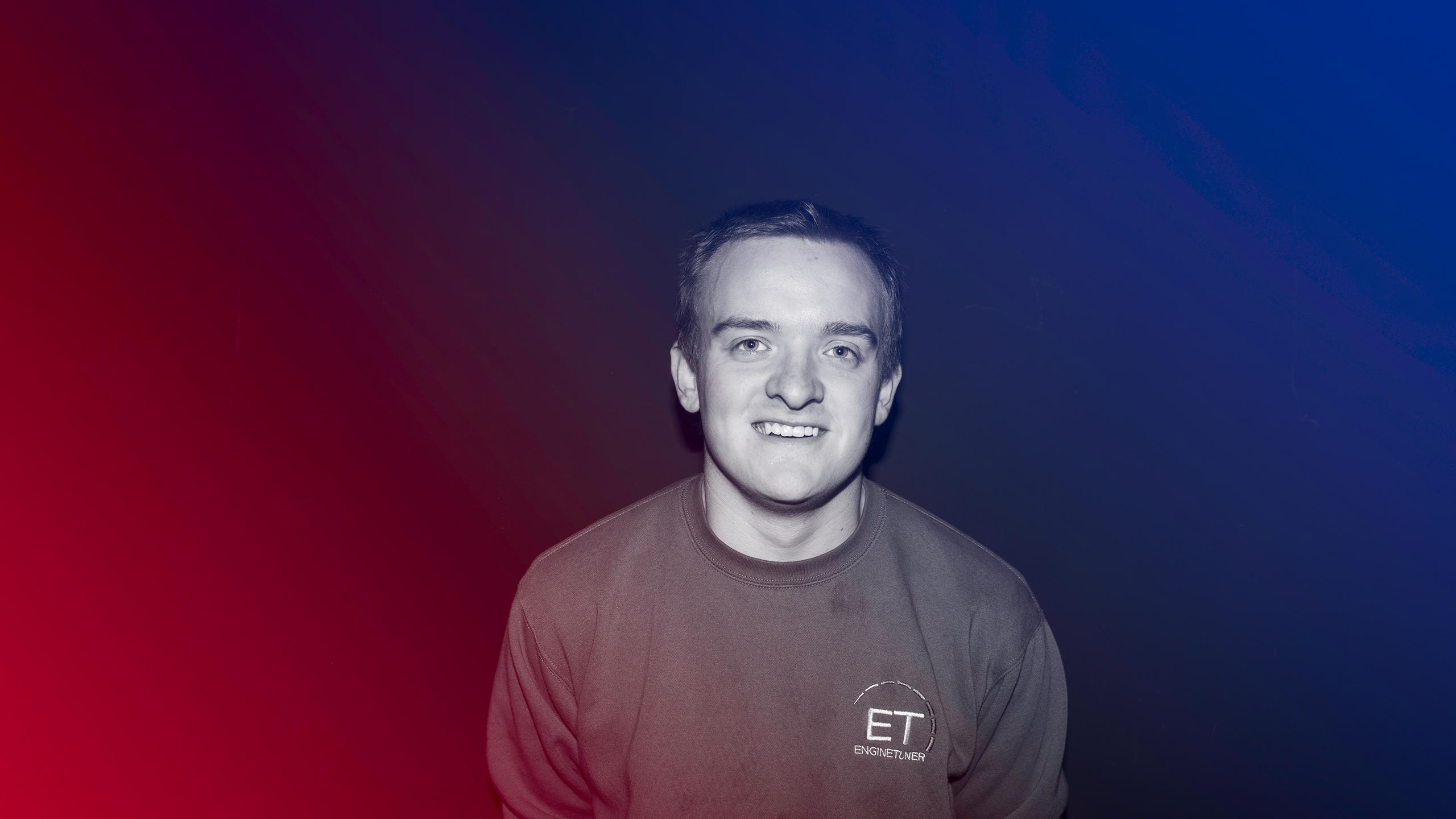 Kristian Harvey
Apprentice
Kristian has been with the team since 2019 having started his apprenticeship at 16.
He loves all tasks in the workshop and is showing real enthusiasm and ability for wiring and electronics.
To relax, Kristian spends his time watching YouTube and drinking an incredible amount of tea.
Kristian's fun fact is that he been around the Top Gear test track in a Pagani Huayra.
His dream car is an Mitsubishi Lancer Evo 5.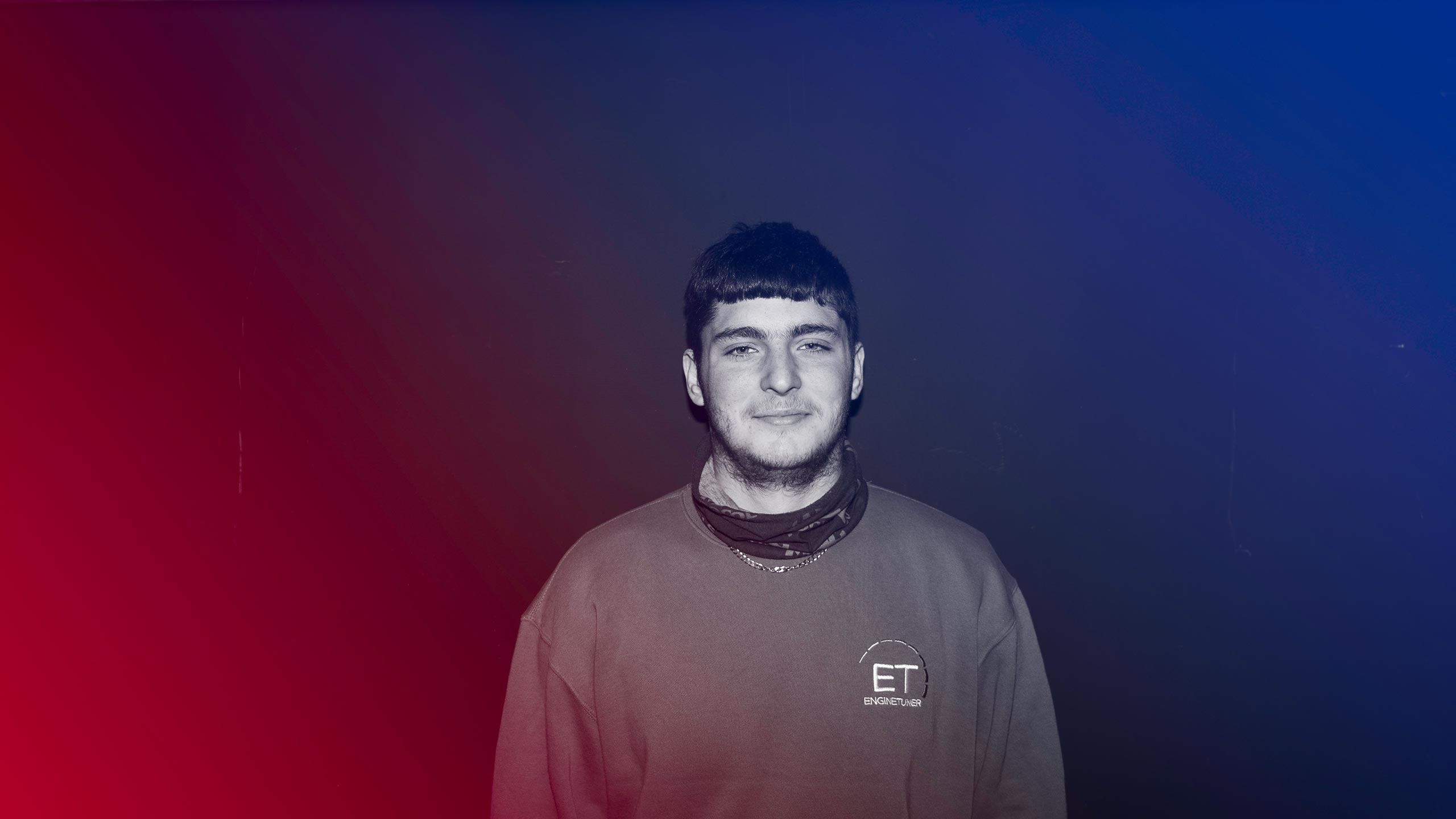 Ewan Williams
Apprentice
Ewan is no longer the newest apprentice to join the Enginetuner team.
While still at a very early stage of his career, Ewan has shown a love for disassembly and inspection work and loves learning from his more experienced team mates.
His interests away from work include gaming, rugby and basketball.
Whilst he loves his motorbike, Ewan's dream car is an R33 Nissan Skyline GTR.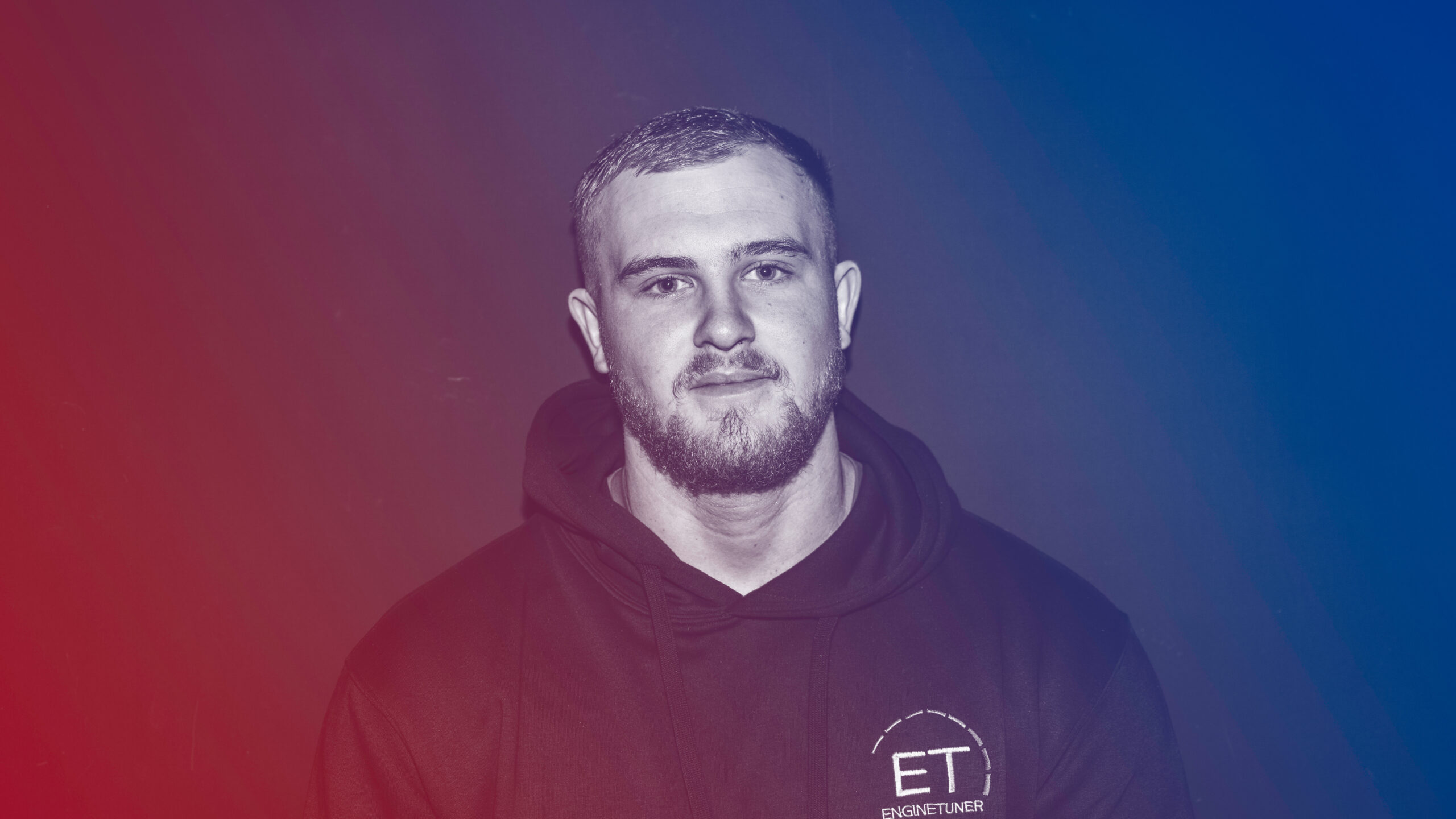 Alex Ravenhill
Apprentice
The latest recruit to join the growing Enginetuner team, Alex joins Andy and Chris in the engineering section to complete his apprenticeship.
Having spent almost half his life living in Germany, Alex can speak German. Outside of work, he eats an insane amount of chicken and spends time lifting heavy things at the gym. When the mood takes him, Alex can deadlift 240kg, the equivalent of 240 bags of sugar.
Alex loves all types of cars but top of the dream car list is the famous Top Secret Supra. Good choice!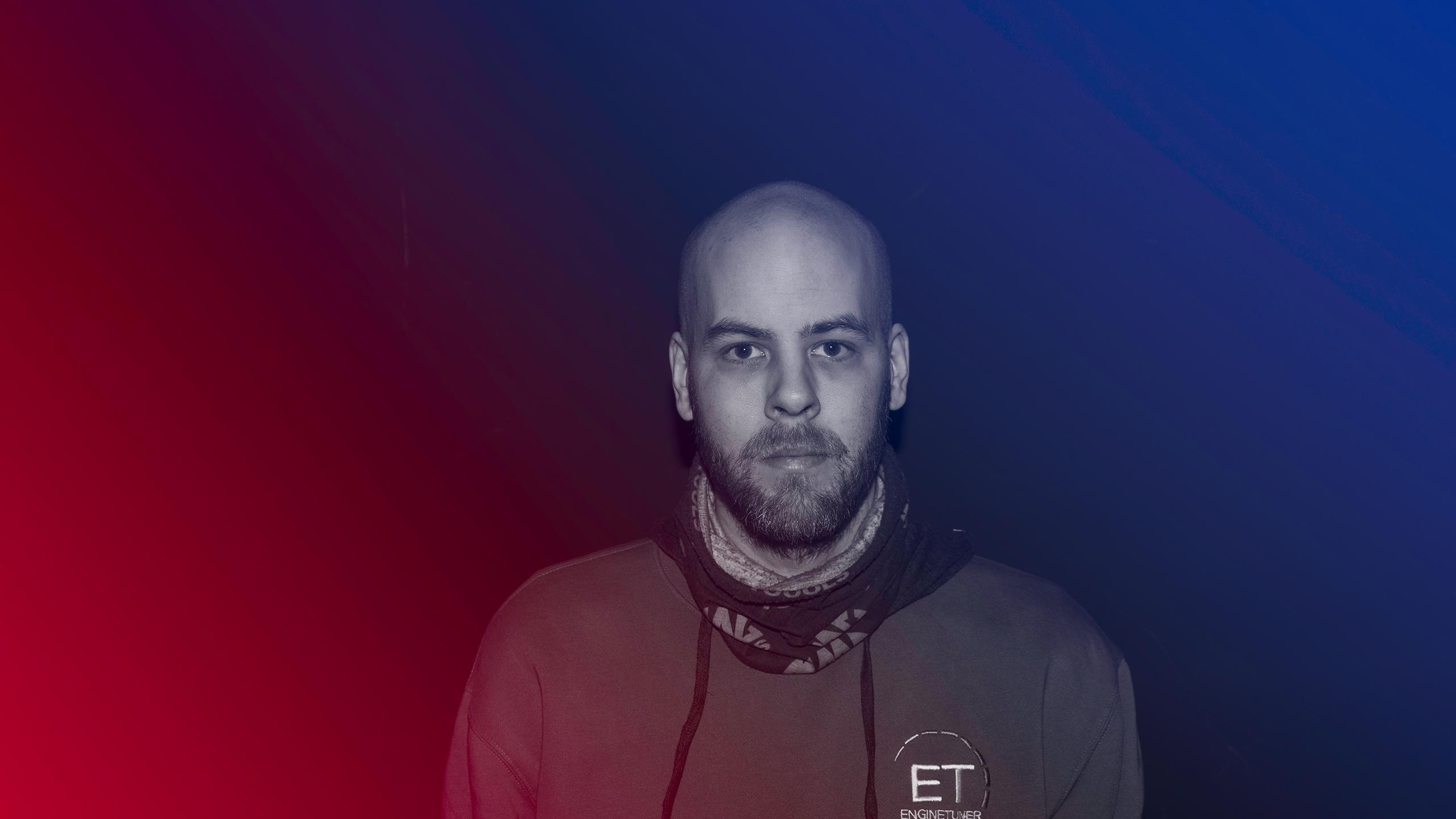 Steve Fry
Marketing Manager
Joining in January 2021 Steve is responsible for the Enginetuner photos, videos and social media content.
Steve has been an automotive photographer since 2013 and been lucky enough to photograph and drive some seriously cool cars.
Steve is also a JDM fan with his dream car being a R34 GTR.
When not working Steve can still be found with a camera in his hand or watching football.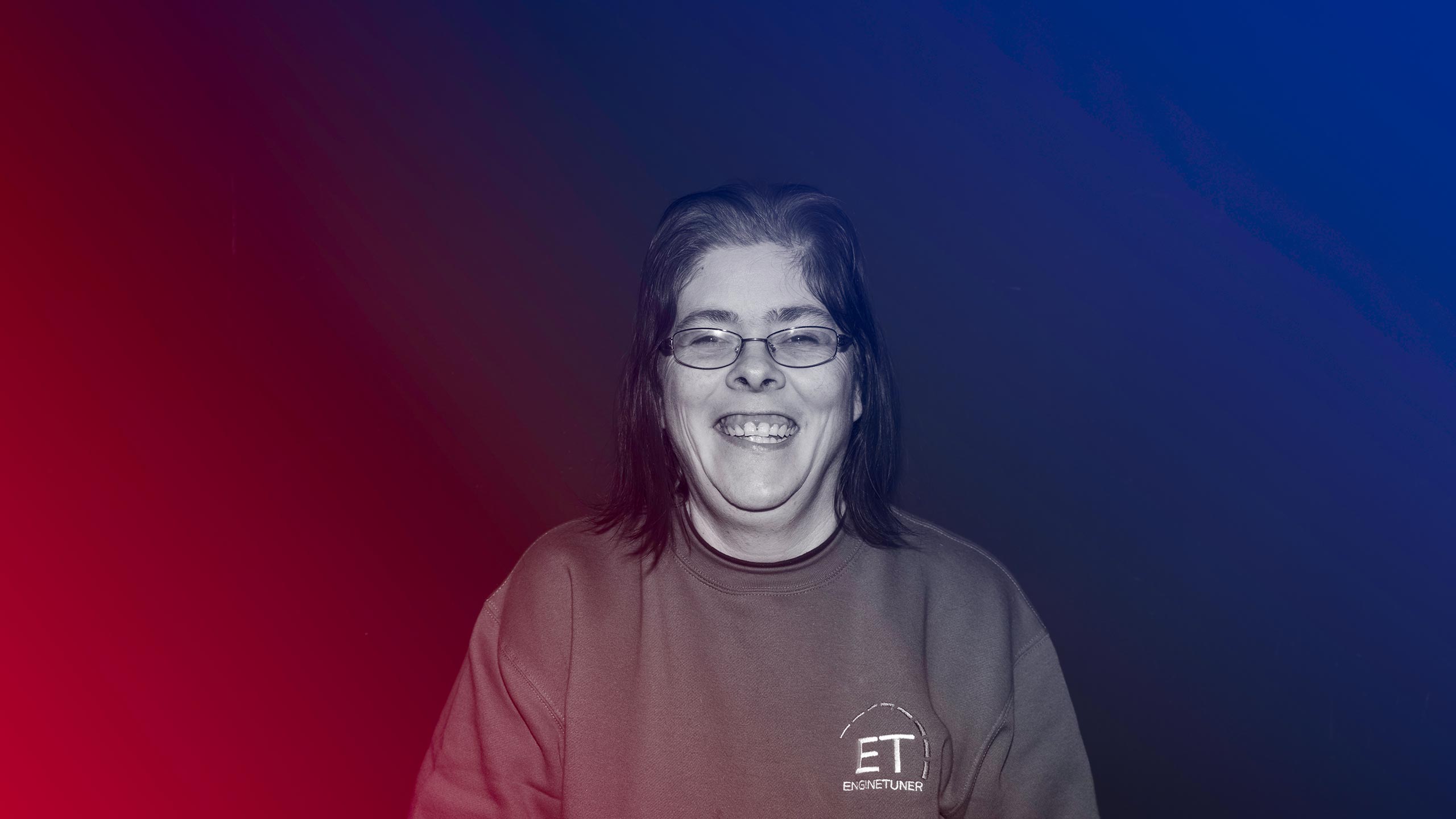 Linda Davies
Receptionist
Linda has been with Enginetuner since 2009.
If you have called Enginetuner chances are you have spoken with Linda.
Linda is responsible for keeping the admin side of the business in order.
With a history of working in admin roles she is an important part of the Enginetuner team.
Linda enjoys the cinema, bowling and eating out when not in the office, although not necessarily in that order.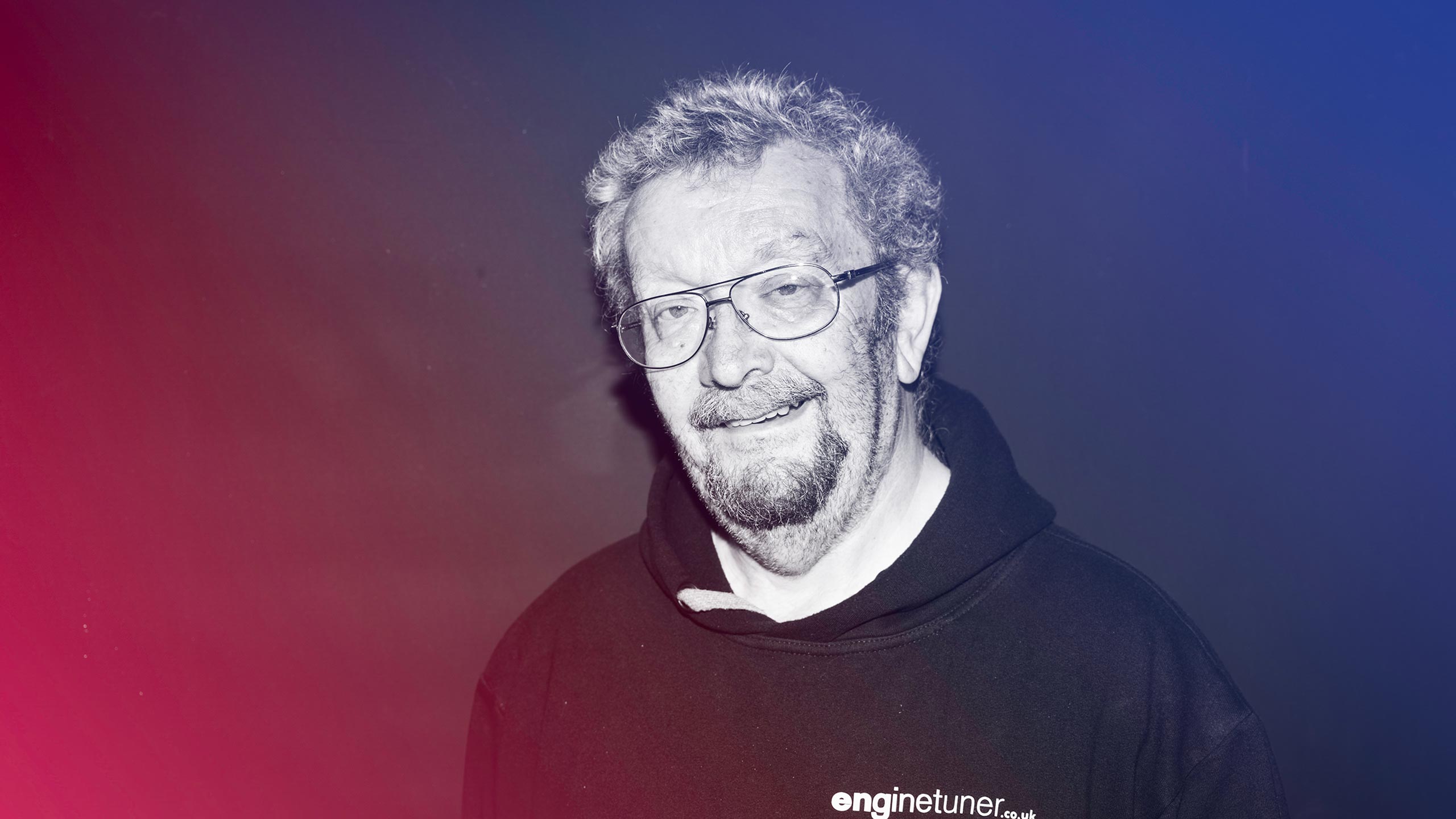 Alan Jeffery
Guru
Having given much of his life to Enginetuner, Alan likes to keep up to date with projects and in touch with his many customers.
Alan has almost literally driven everything. It's a hard choice, but we think his dream car would be his favourite Aston Martin, the stunning DB4 GT.
His hobbies include supporting his wife with her horses, racing of all kinds (of course!). He also learnt to fly in the 1980's, frequenting Dunkeswell and Plymouth airfields.
Alan is a committed 60's Mod, and regularly rides a tuned Lambretta, mirrors and all, with other like minded folk.
He's always had a soft spot for the over the top extrovert cars from the USA. But then, he likes British cars and Italian cars, and French cars, and German cars and Japanese…