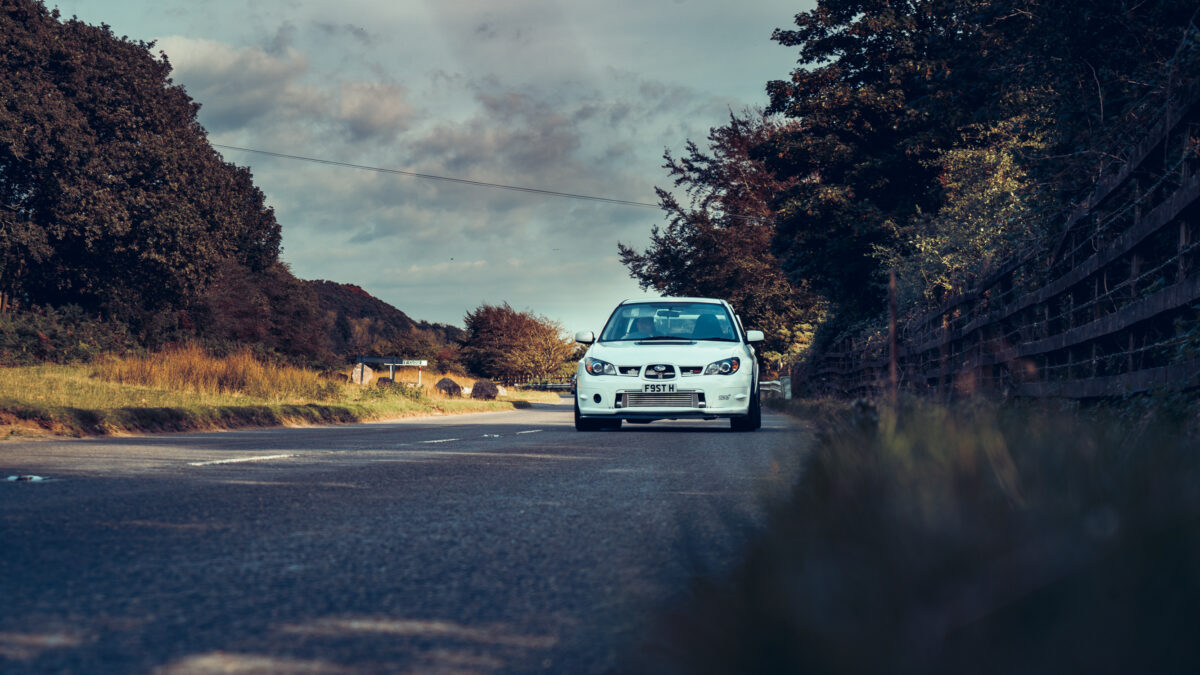 You don't earn the nickname 'Fast H' by dawdling about. Fast H, also known as Harry, earned his 'Fast' stripes thanks to a history of rapid motors. A true petrolhead with a penchant for speed, Harry's white 2007 Hawkeye Impreza STI takes centre stage in his colllection and wears the "F9ST H" number plate with pride.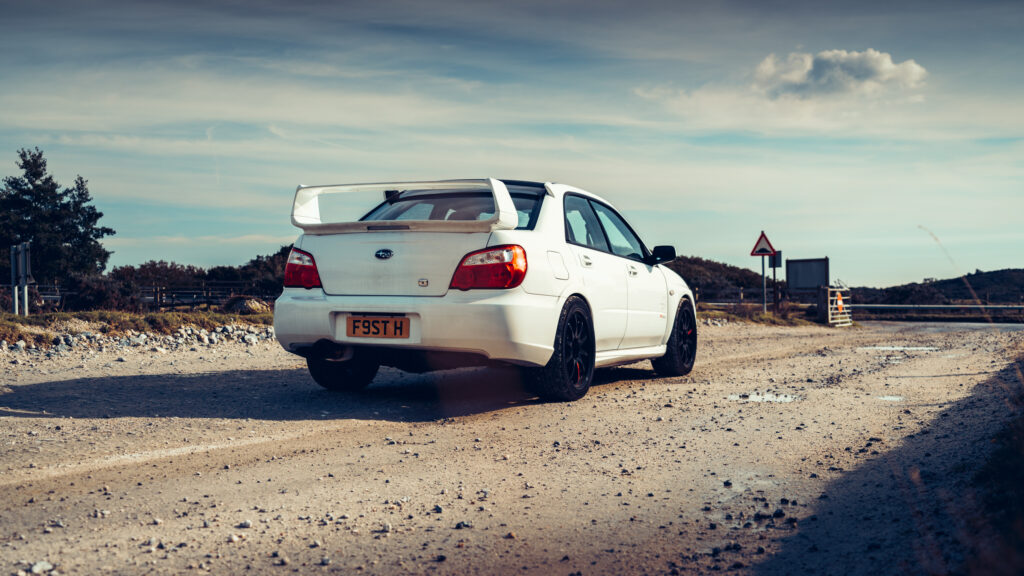 Originally purchased four years ago and already sporting an EJ22 – 2.35L stroker conversion, the car was exactly what Harry was after. However, something wasn't quite right in the running department; poorly mapped, burning oil and making noises that a healthy Impreza should never make!
Fast forward a short period of time into ownership of the car, when out on patrol the power steering hose burst and the car caught fire. Thankfully Harry was able to react quickly (fast by name, fast by nature) and save the car from quicky becoming nothing more than a charred memory. Unfortunately, this incident did result in the engine being toast.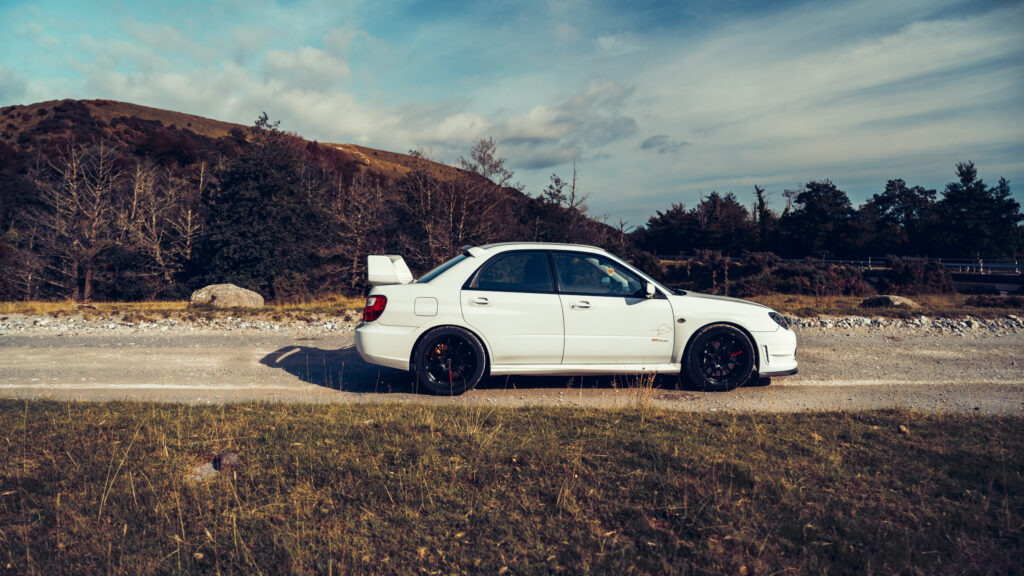 A five-hour trip to sunny Devon saw Harry meeting with the Enginetuner team to discuss the way forward. Determined to do things right and being impressed with the Enginetuner philosophy, our expertise and capabilities, Harry commissioned us to set about building his perfect-spec Hawkeye. We have now completed the project all under one roof.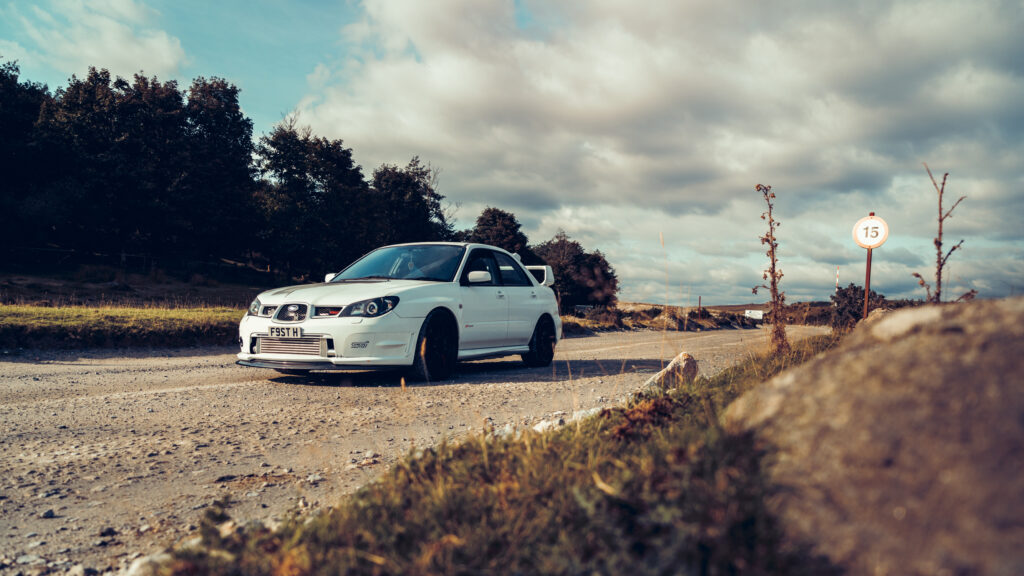 Harry was keen to keep the EJ22 2.35L stroker setup and rightly so – this is the pinnacle EJ engine. We set about removing the engine and front mount turbo setup to strip and report our findings. We unfortunately found some internal damage but nothing that we aren't equipped to deal with. With one eye on possibly competing in the Time Attack series, we set about rebuilding the stroker engine to an exacting specification with new Enginetuner-spec camshafts amongst a myriad of high performance engine components from the best in the business.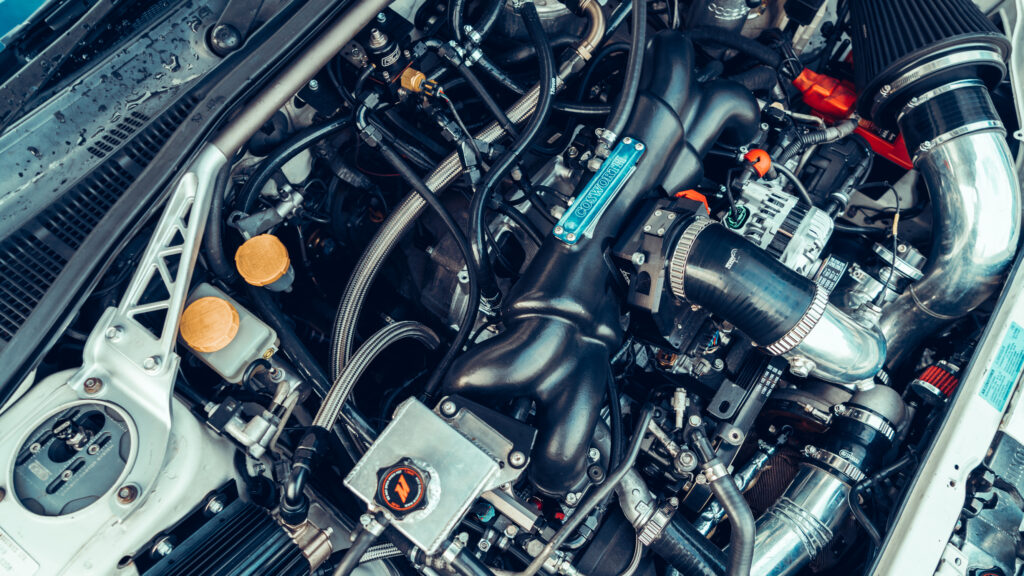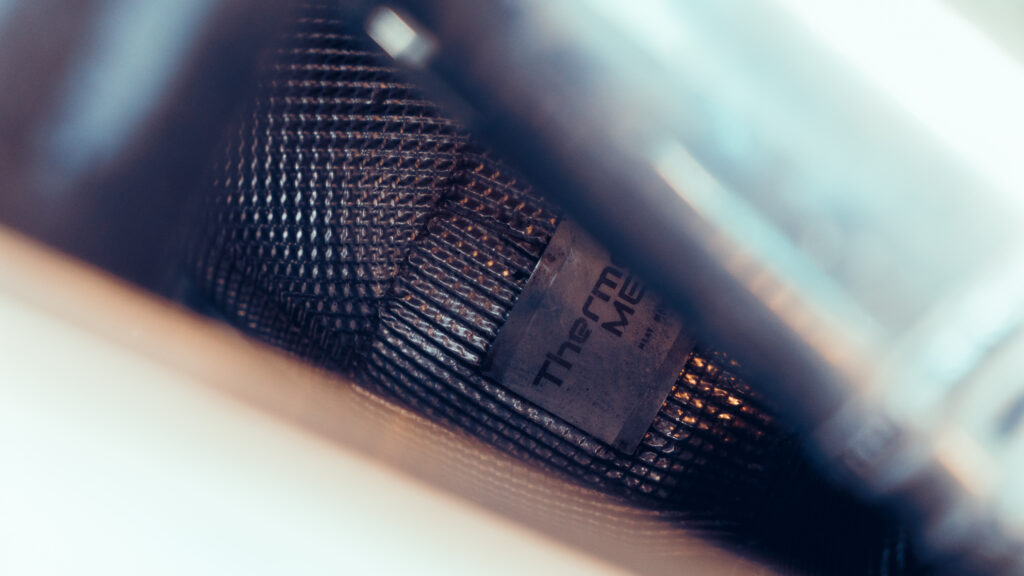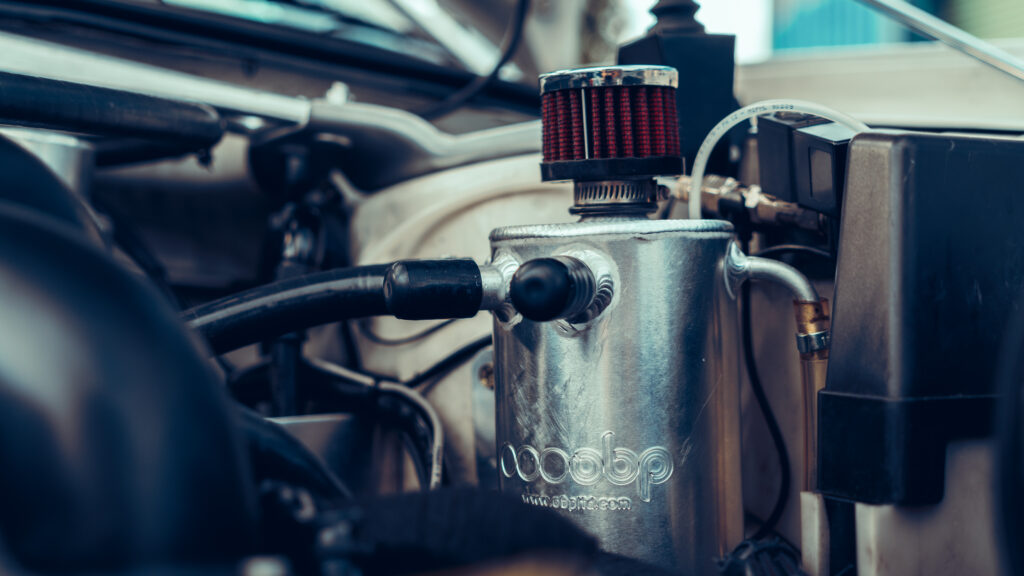 Just like Harry, the Enginetuner philosophy is to strive for perfection. In addition to rebuilding the engine, we remanufactured engine bay bracketry, reversed the flow of the intercooler pipes and created new intercooler end-tanks to allow the front bumper to fit in the way that Subaru had intended. Things escalated quickly from there!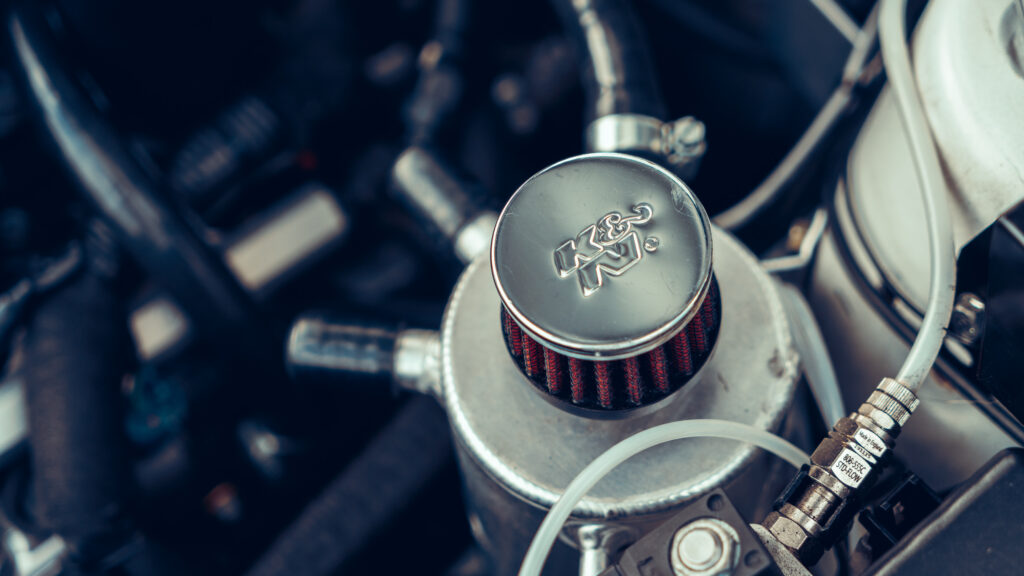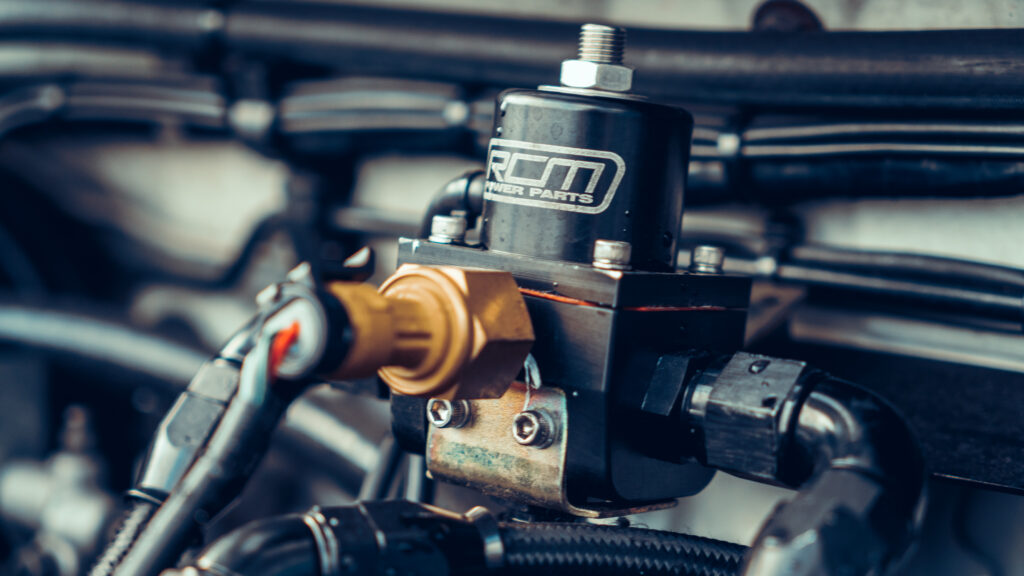 With the engine reassembled and ready to install, Harry picked up the phone and enlightened us with the knowledge that he had purchased a Modena sequential gearbox (one of only two ever made in this configuration) and would we install it for him? Absolutely sir, yes we can. Send it down!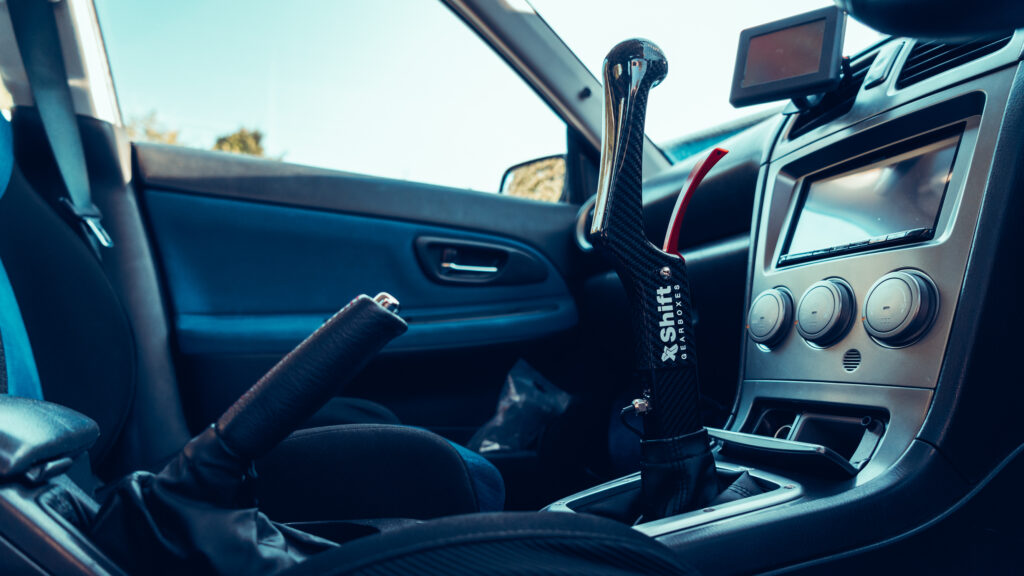 After taking delivery of the sequential box we discovered that it was actually a gearbox from a later model GRB Impreza, the hatchback STI. The inherent lack of a mechanical driven vehicle speed sensor was the first hurdle. Thankfully the aftermarket came to the rescue with a kit to be able to convert ABS wheel speed sensors into a signal that the ECU and dashboard can see and understand.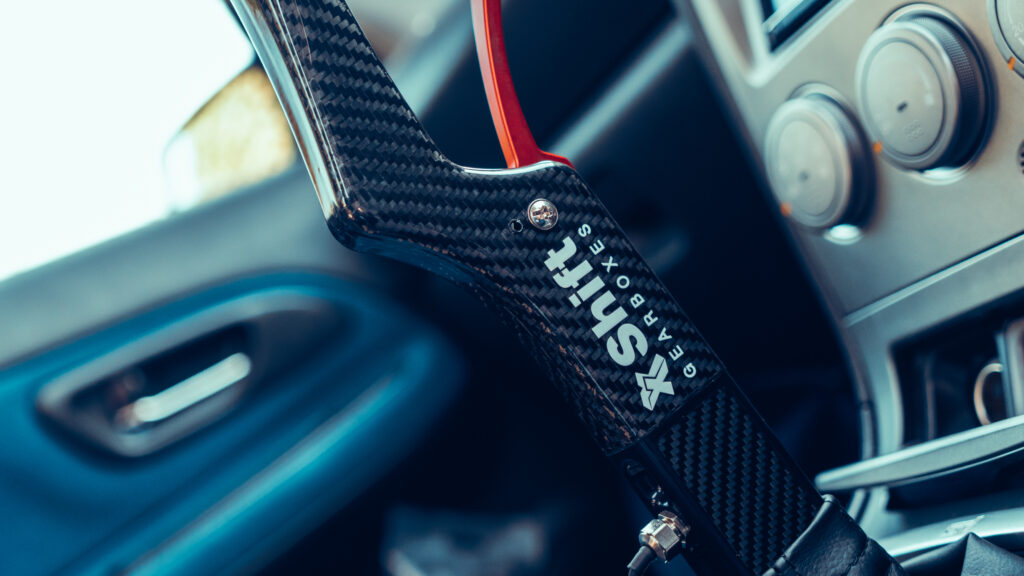 Being an early bespoke Modena gearbox, there was no gear shifter or linkage included with Harry's purchase. The previous race team had used pneumatic paddle shift control which they had decided to retain to use with their latest drivetrain. We remedied this by using an X Shift sequential gear shifter. We set about mocking up the shifter in the car and realised that it would take further work to make it functional. Nothing a CNC machine and one of our expert fabricators can't handle! We manufactured a bespoke one-off billet Enginetuner STI X Shift baseplate to solve the conundrum.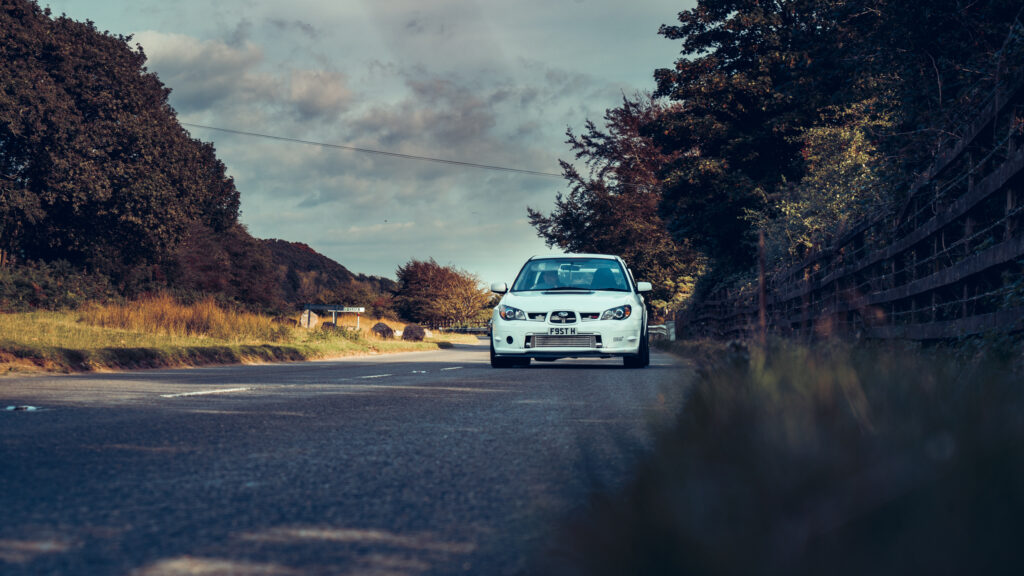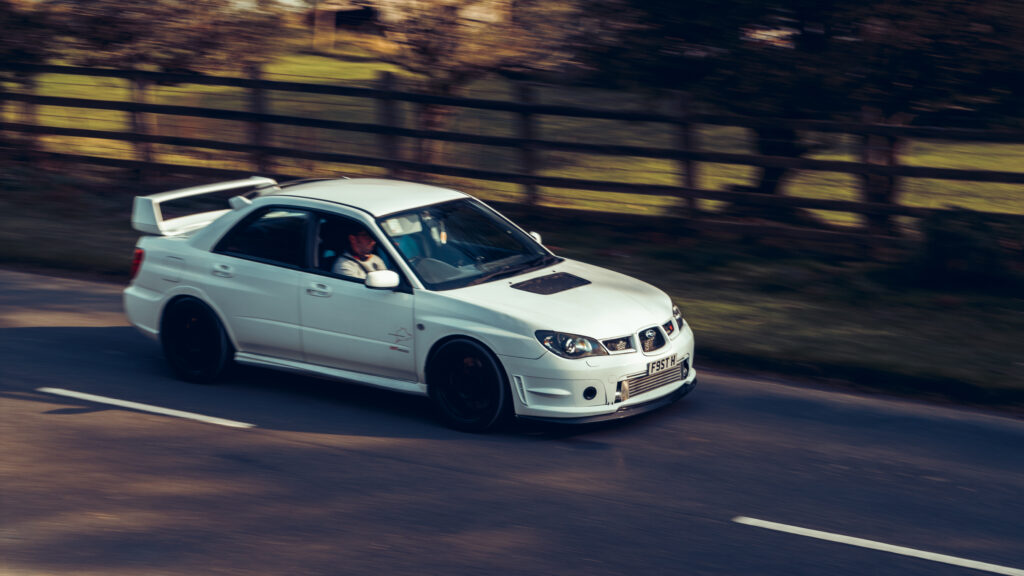 The gearbox started life as a factory STI 6-speed casing that was modified to accept the sequential gear kit and linkage which had to be welded to the outside of the gearbox casing. Due to this conversion, we had to cut out the transmission tunnel on Harry's car and fabricate a new, detachable tunnel that would allow access for future servicing. With the gearbox now firmly mounted in the vehicle, we set about manufacturing a linkage so that the shifter could pivot and change direction and mate perfectly to what was already attached on the side of the gearbox.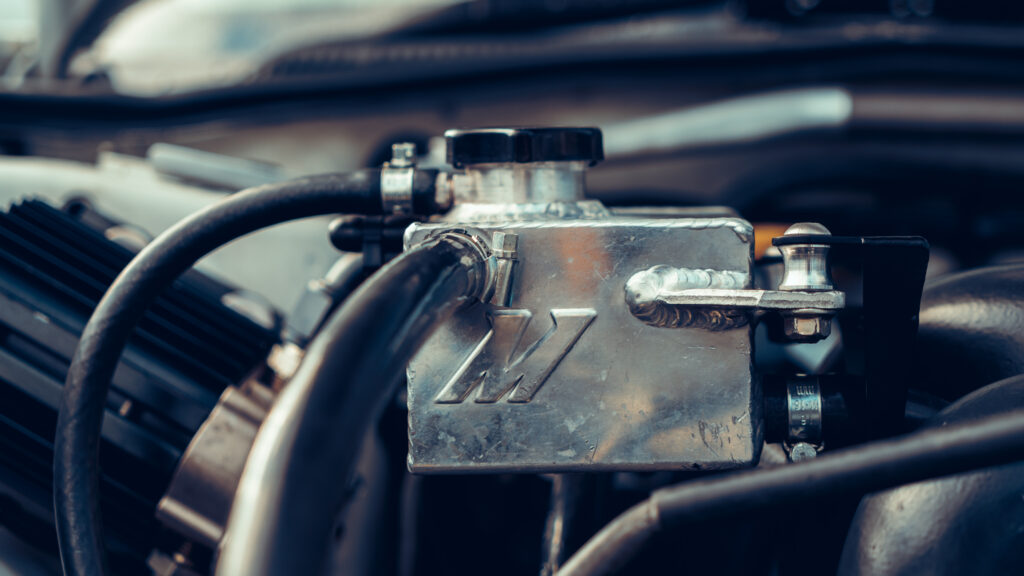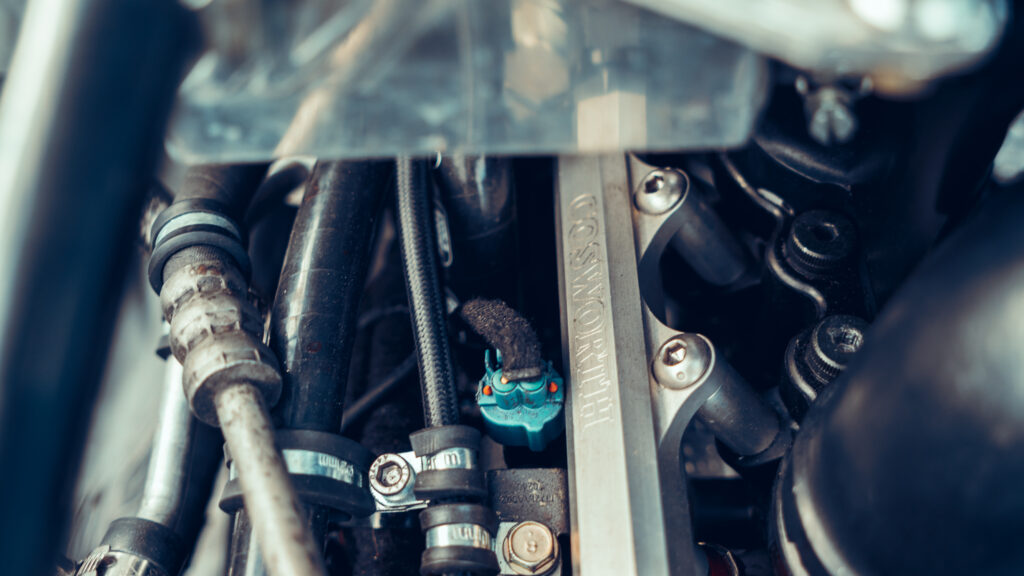 Once the car was recommissioned and brought back to life, we could test the linkage through all of the gears and set about programming the gear indicator display up on the dashboard along with wiring the strain gauge to allow Harry to make lightning fast, clutch-less gear changes. After all, he is Fast H!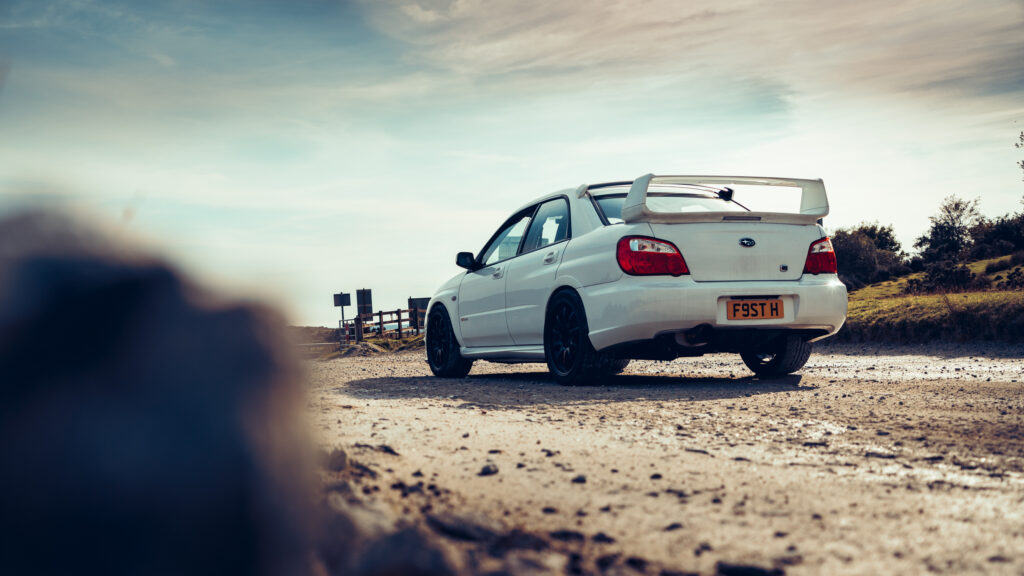 Harry tells us that whilst the Impreza has been with Enginetuner he has purchased a couple of cars to chase petrolhead nirvana. By his own admission, Harry gets bored quite quickly and likes to switch things up, hopping between a VW Golf R, a supercharged Honda S2000 and a Honda Civic Type R track car. However, the Hawkeye is the jewel in his collection and the one he longs after the most. He is delighted to have it back in its new guise.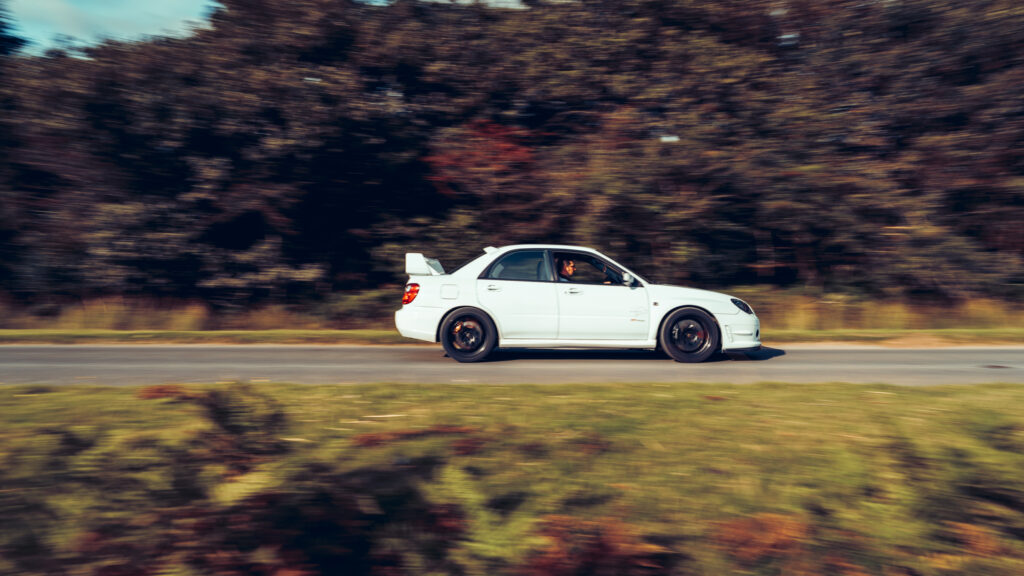 Although the F9ST H won't be a daily driver, Harry confessed that he won't be able to resist the occasional commute to work and the local supermarket. He has already planned some epic road trips including the North Coast 500, Spa and the Nürburgring! We are sure that Harry will have an absolute blast in his monster-spec, unique, Enginetuner-built Impreza.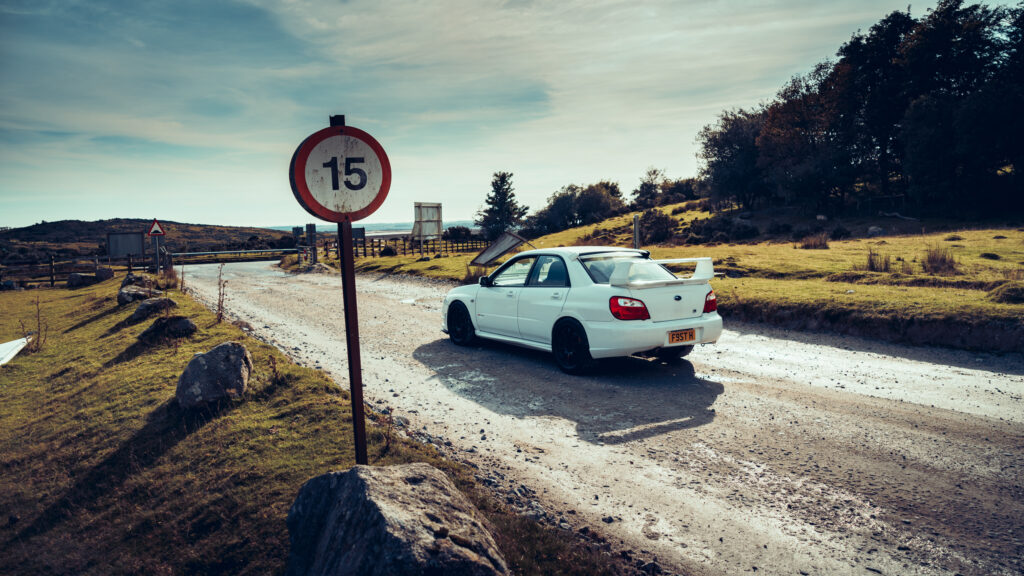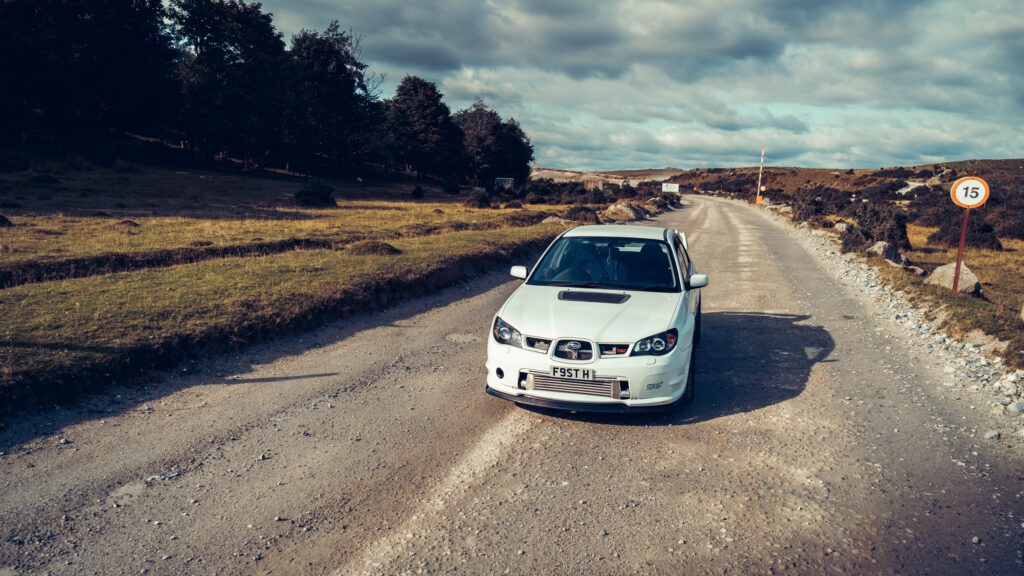 At Enginetuner, our job is to help turn our customers' dreams into a reality. If you would like to have a chat with us about your dreams or are keen to build a car as impressive as F9ST H, don't hesitate to get in touch. You dream it, we make it.