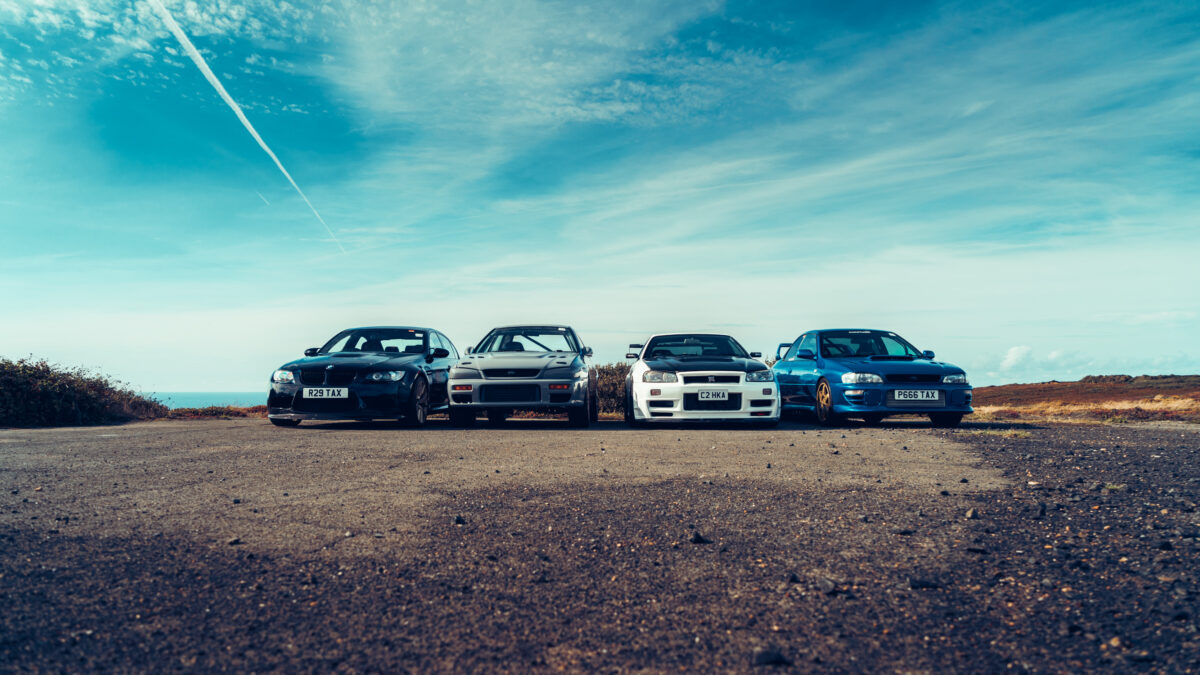 Report from Perranporth Drag and Drift – 11th September 2021
Static car shows are great.  However, there is something special about events at which the driving / racing / drifting is the core of the day.  Perran drag and drift at Spitfire Raceway in Cornwall never disappoints on this front. An opportunity to test and stretch the legs of your car up the drag strip is simply exhilarating.  The multi-layered experience adds an extra dimension – not knowing what vehicle you could be drawn against; whether you will make a clean launch; can you better your PB? And of course some sympathy for the car – especially if it's a non-trailered daily driver!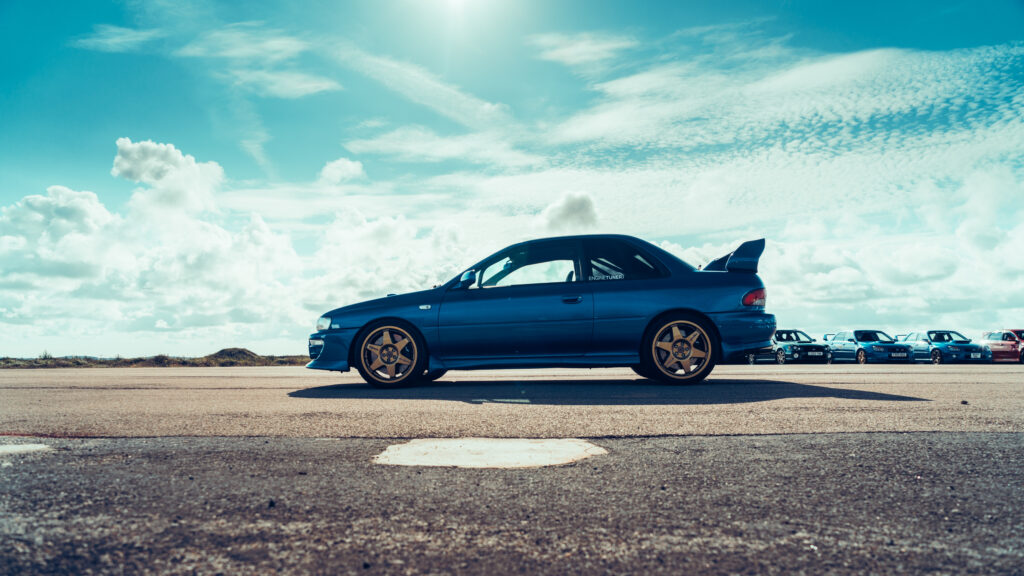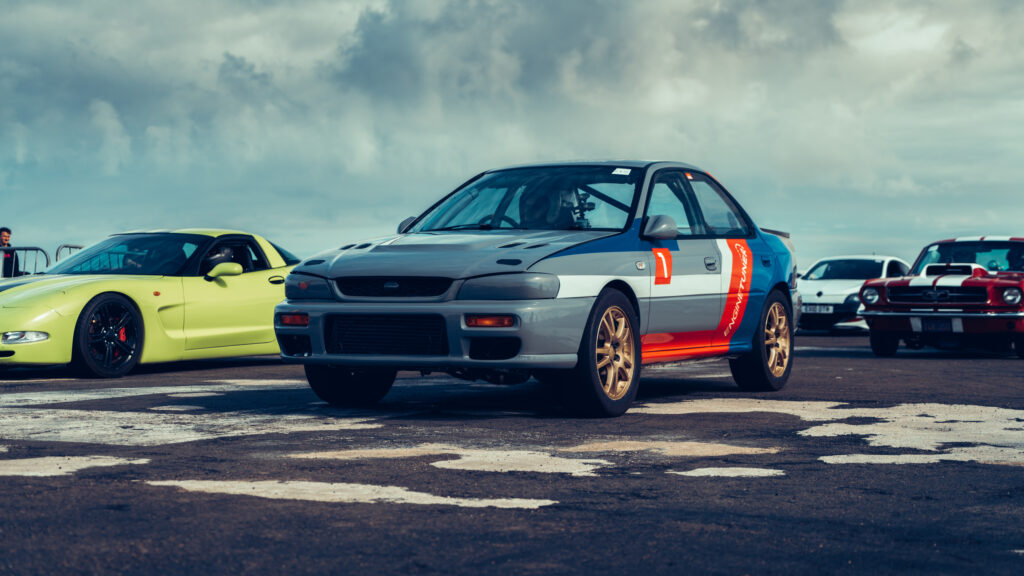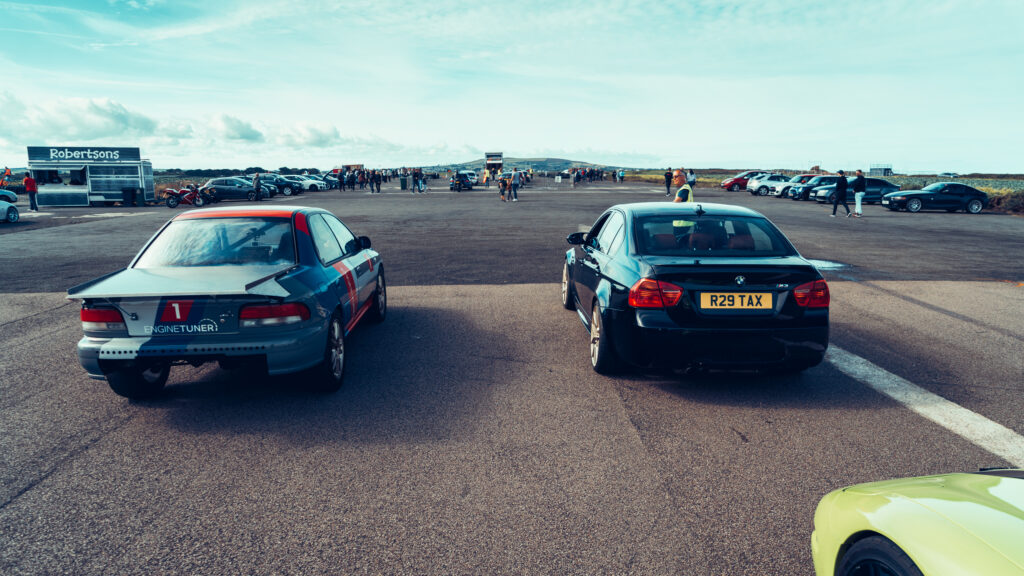 Whilst we weren't out to chase times, there was more than a tinge of excitement to see our drag demo car up and running again sporting its new livery, new drag radial tyres, new suspension and drag wing.
Martyn last attacked a drag strip 699 days ago (thanks again, Covid). Or 16,776 hours, 1,006,560 mins or 60,393,600 seconds to be precise – not that he had been counting! It was a fantastic opportunity to test the GC8 out and dial in the launches.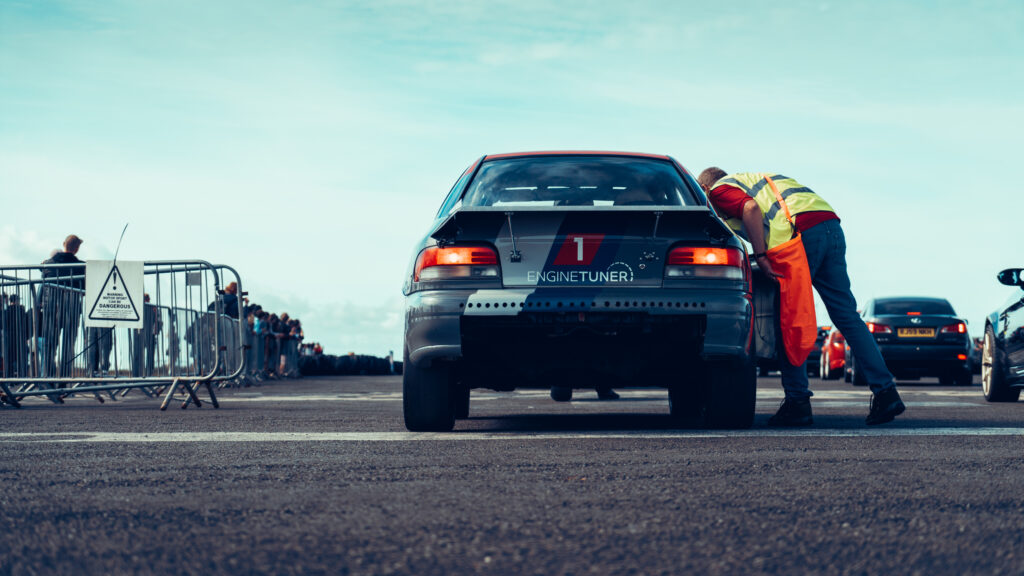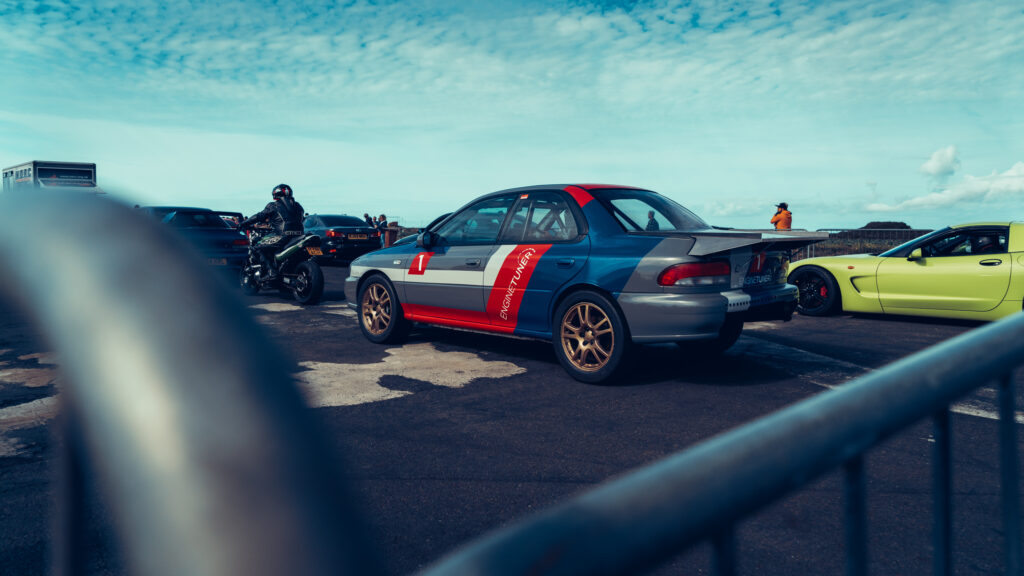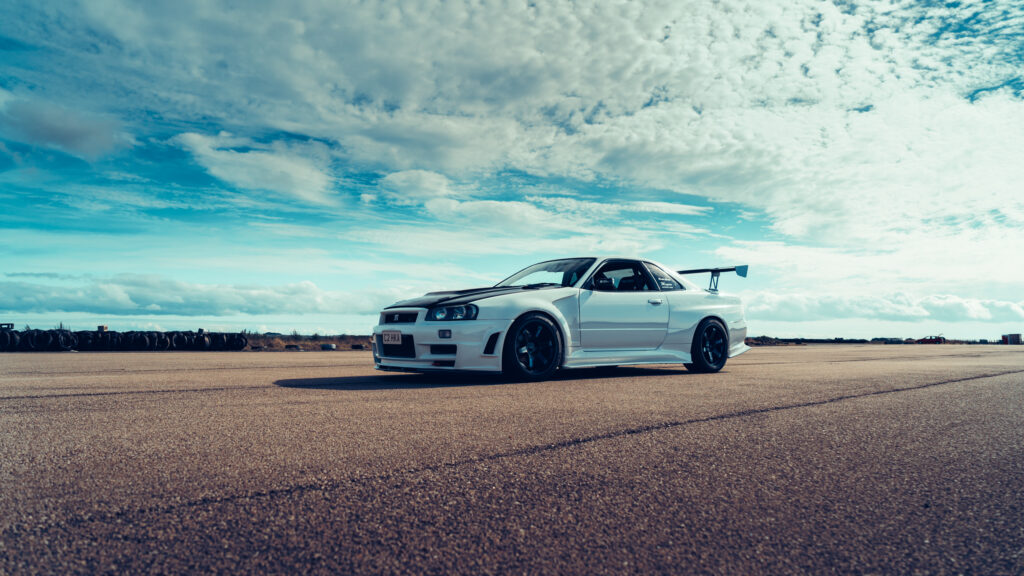 With a gap of almost two years over, the time to test the car hard again had Martyn grinning from ear to ear. The added pressure of our competition to 'guess the quickest run' didn't have him fazed.
Despite all the necessary checks leading up to race day, some things just can't be predicted. Sadly a fuel pressure issue prevented Martyn from squeezing in more than 2 runs on the day. Thankfully due to having a Link ECU installed, we saved what could have been a serious failure on the day. The engine protection strategies that we programme into an aftermarket ECU thankfully alerted us to the issues instantaneously.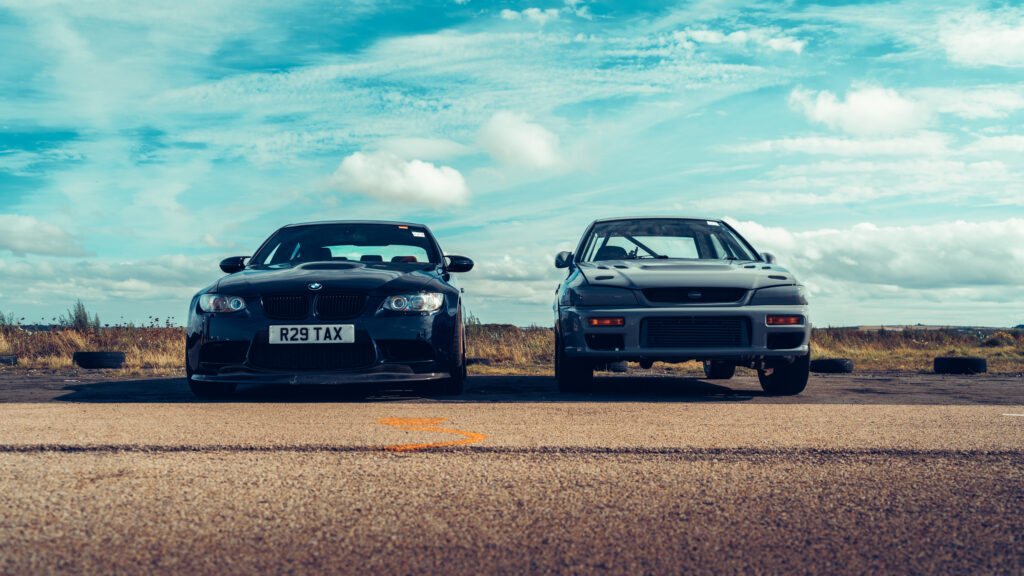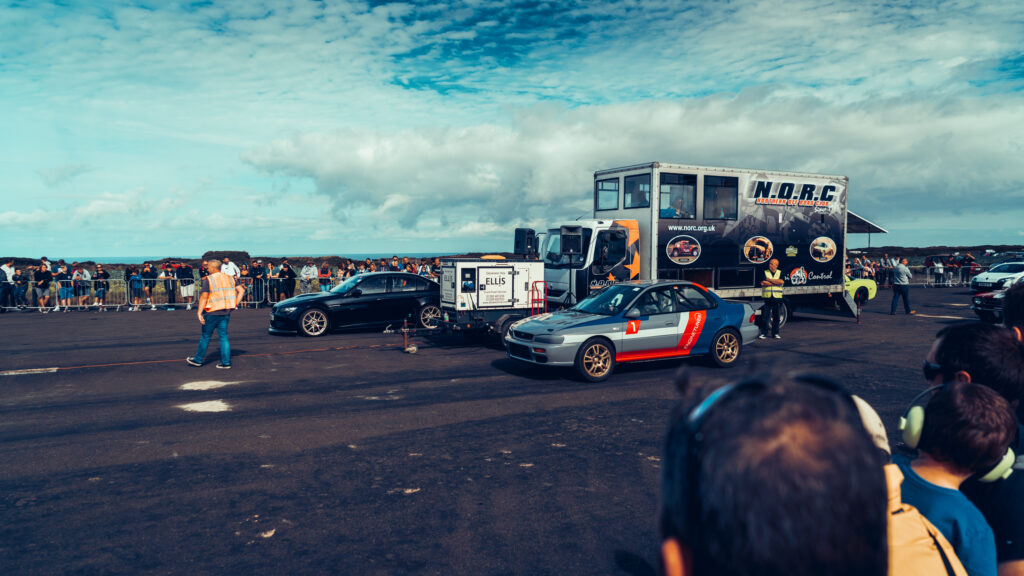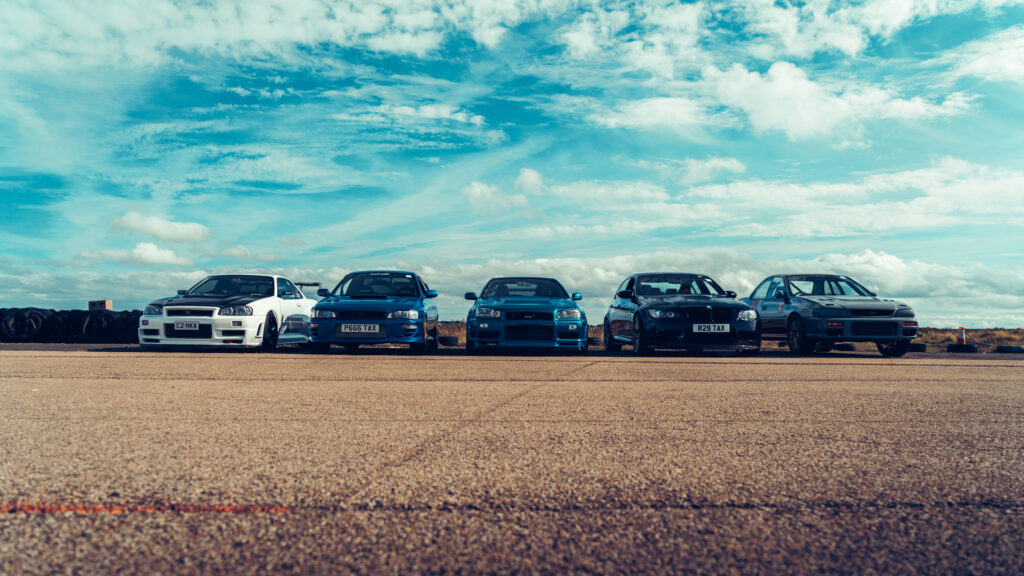 Having a safety first policy for the car meant that it brought an early close to the day for the drag car. Thankfully it lives to see another day and will soon return fighting fit.
A time of 12.43 was the quickest recorded time of the day for the GC8. A disappointment for Martyn, but great news for Lee Cottrell who guessed the closest time. Congratulations Lee!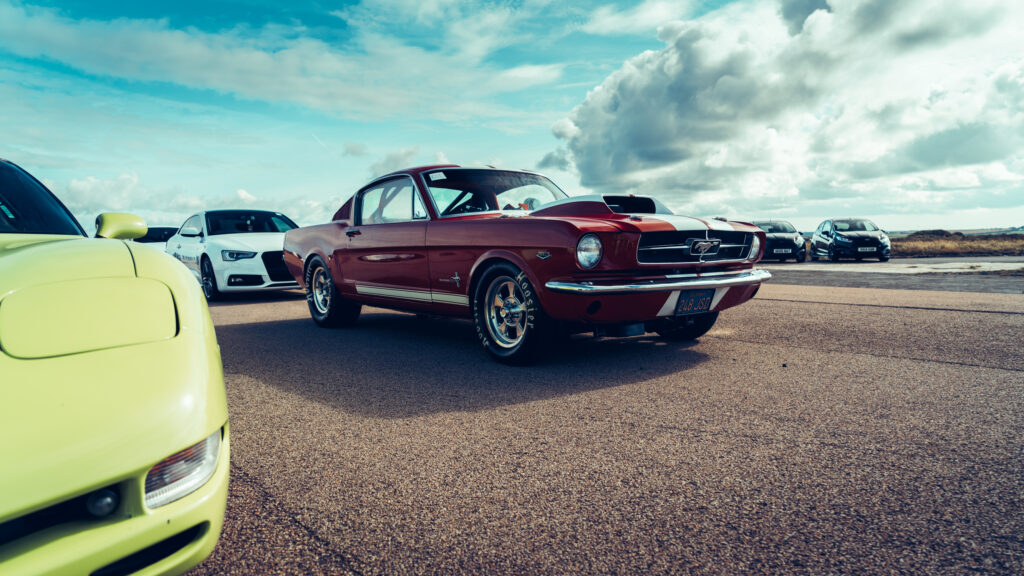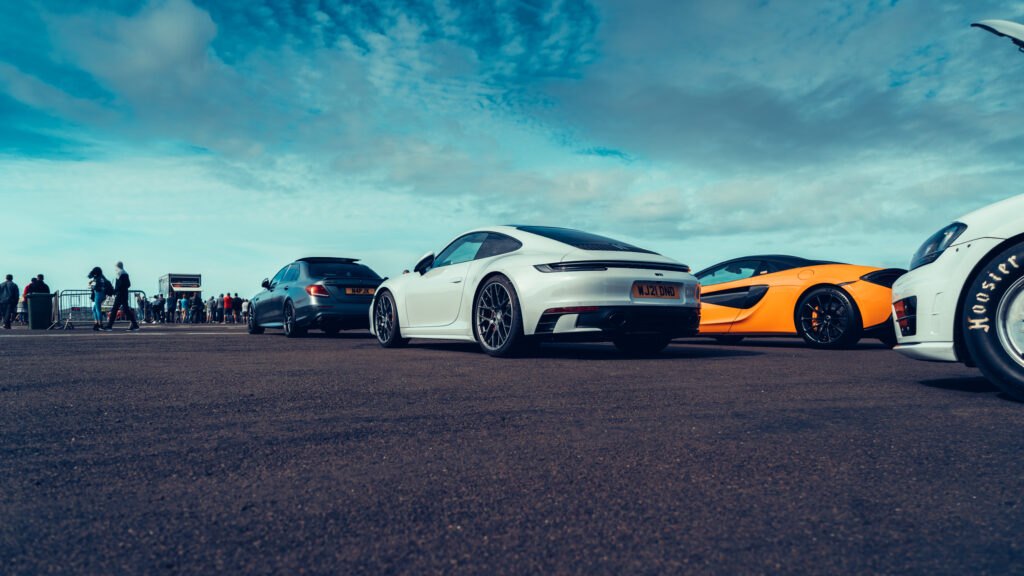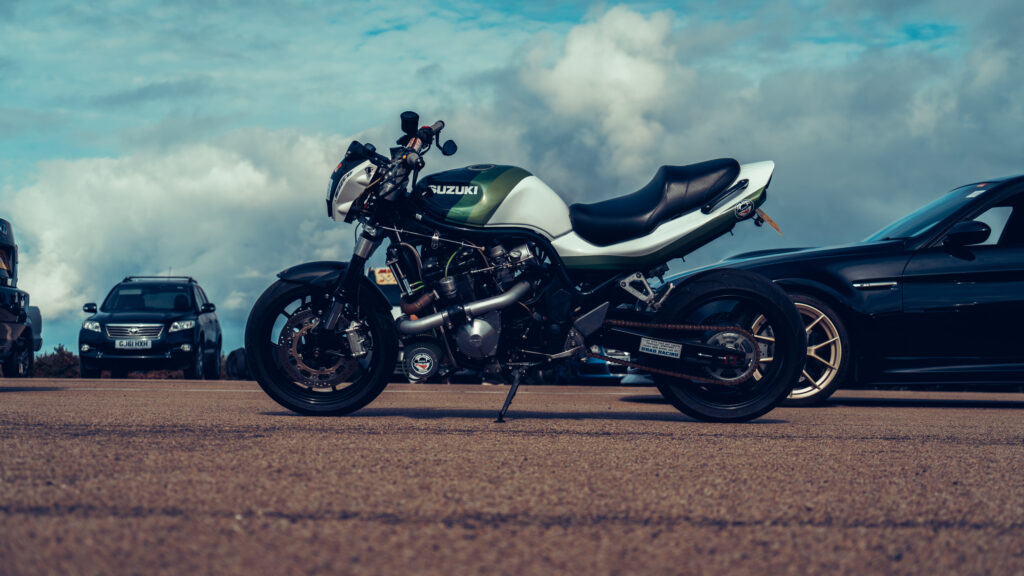 There was still plenty of other action to keep us entertained throughout the day. Also in attendance was the E90 M3, the 700bhp GC8 Impreza Type R and the Hosaka Tuning Factory R34 GTR from the Enginetuner fleet.  With some fun runs enjoyed in the M3 and Type R the day was not a wash out. The weather even held out for a glorious day of September sunshine, even if it did mean some of the team ended the day a little pinker than when it started!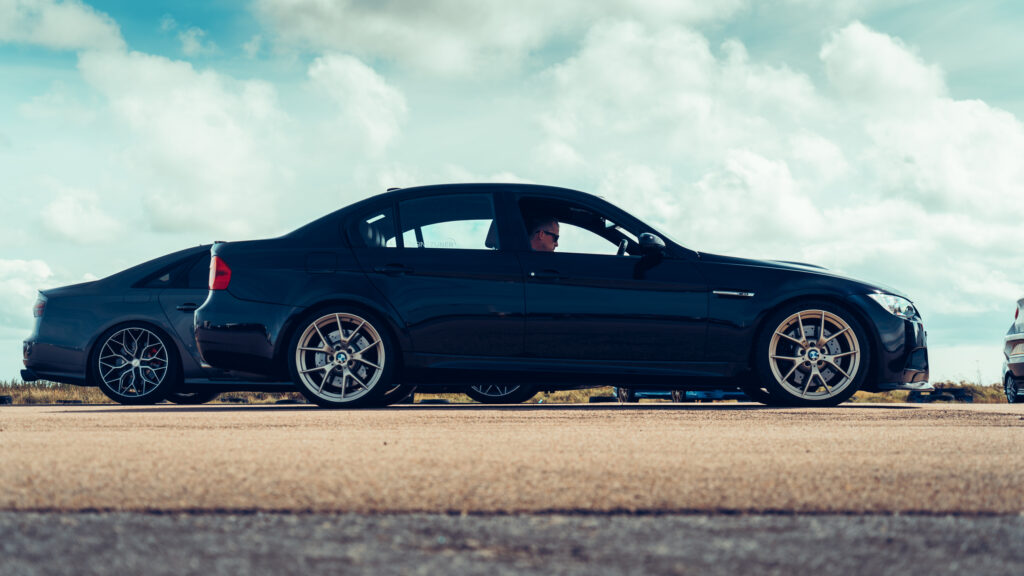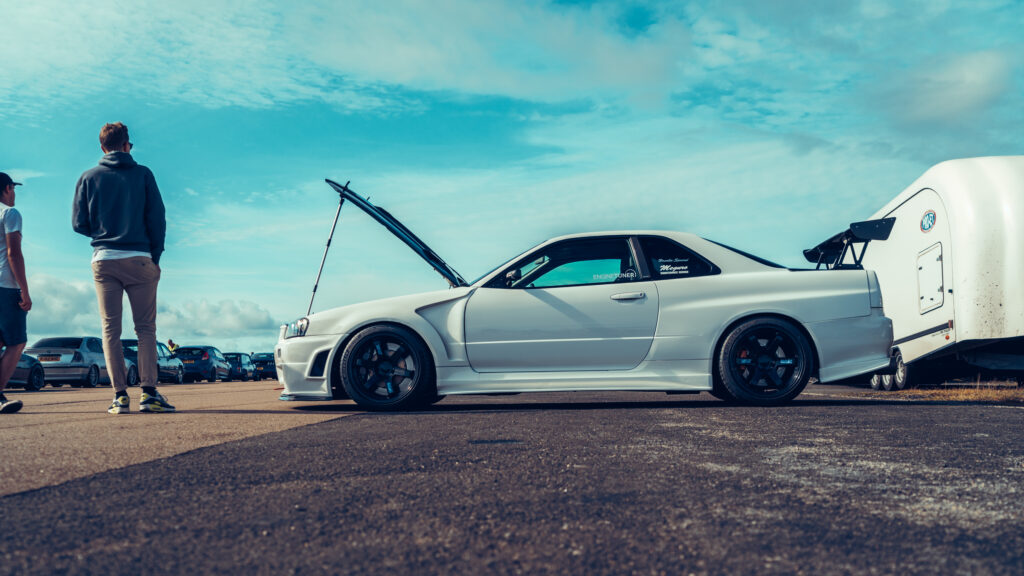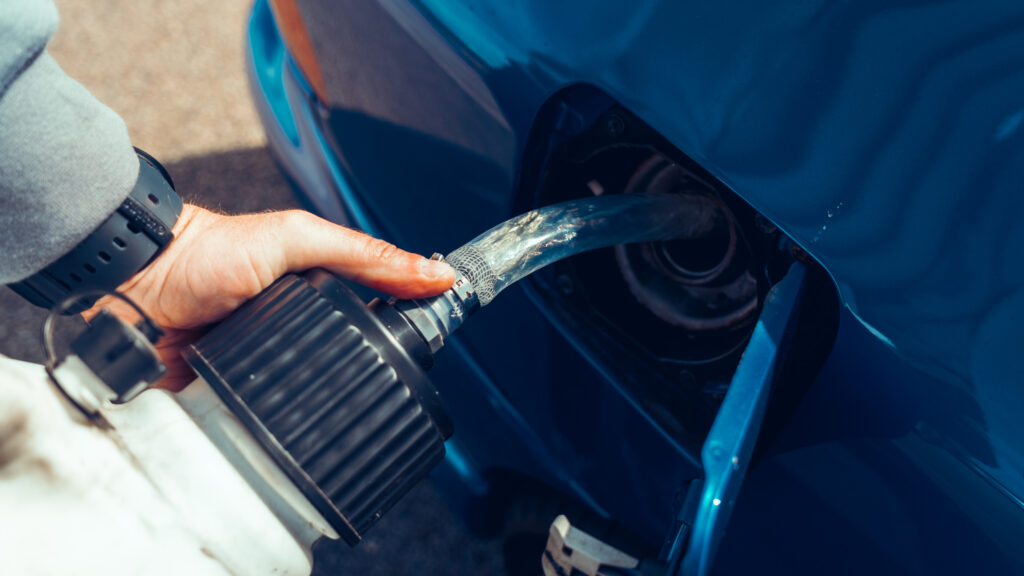 As ever with Perran, there was a serious array of different marques in attendance from stock road cars to American muscle drag cars, JDM legends, Euro specials, supercars and motorcycles proving it doesn't matter what you drive, the day is all about having fun!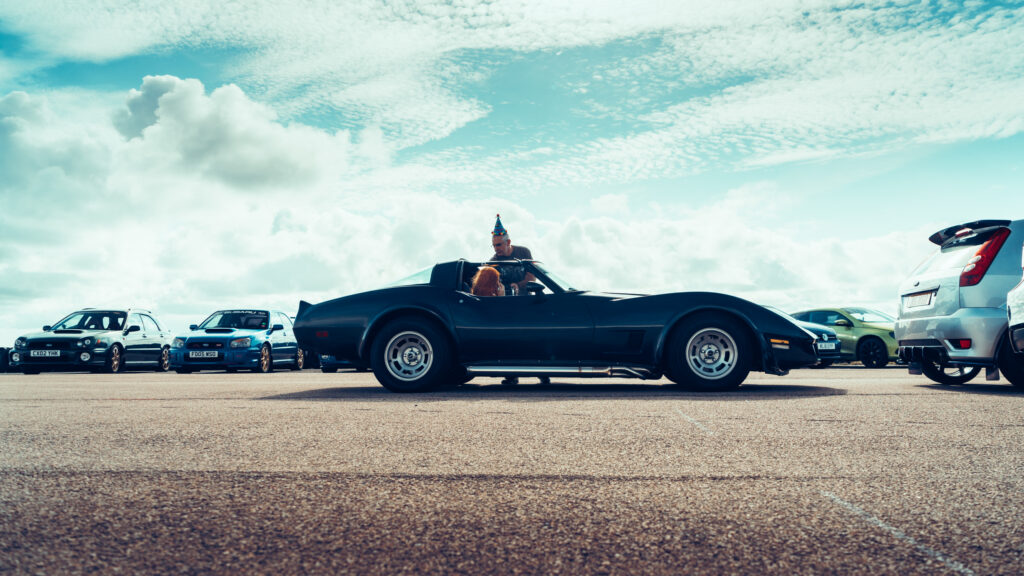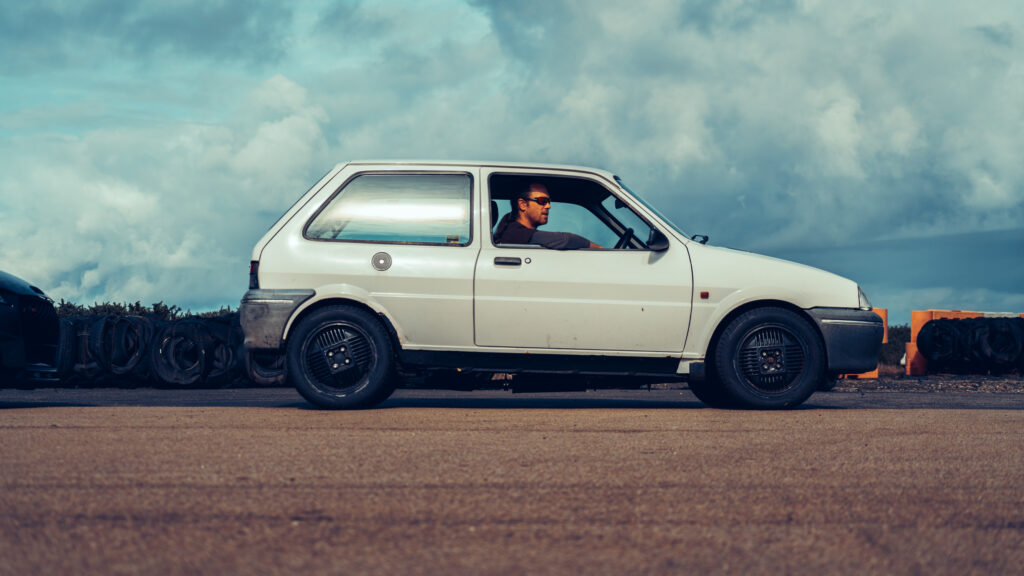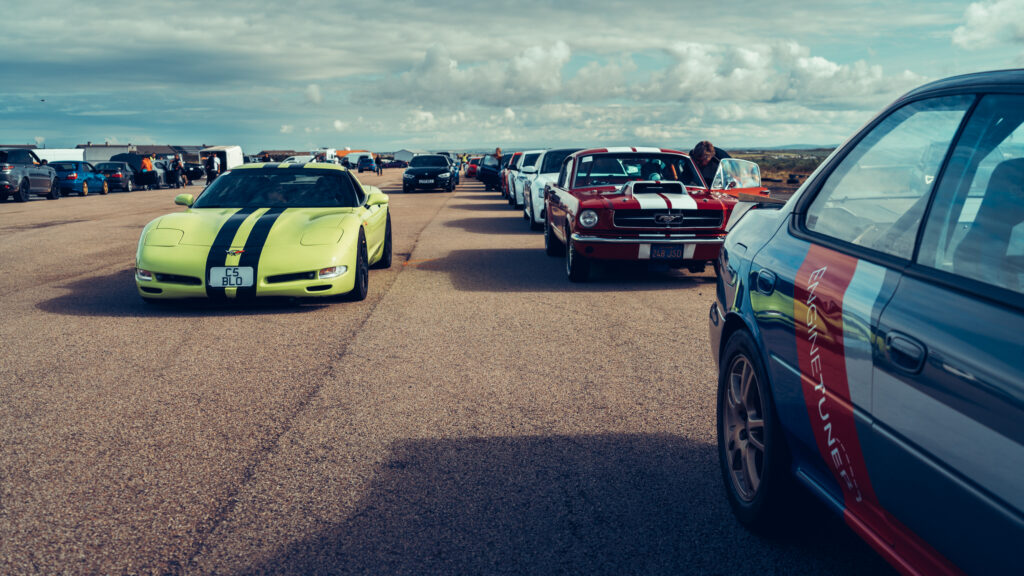 As the day concluded and the crowds dispersed, we managed to grab a couple of shots of the Enginetuner cars overlooking the sea before heading off into the sunset back home. We are very much looking forward to next one!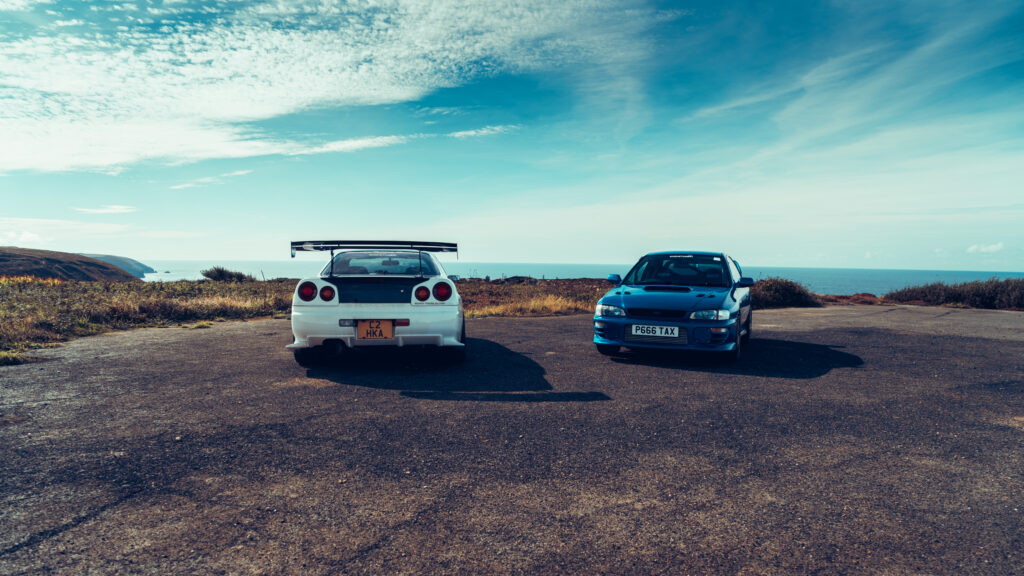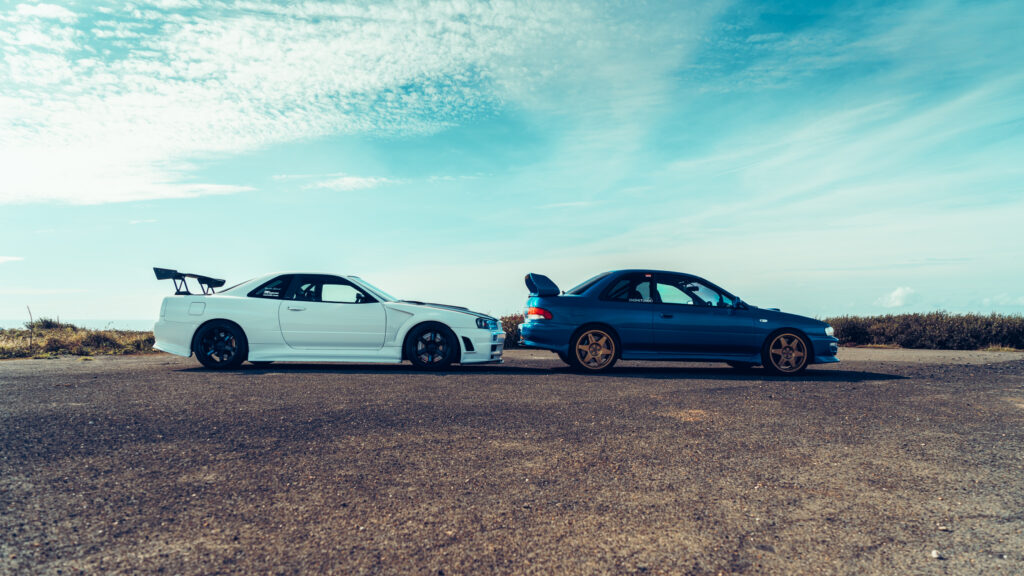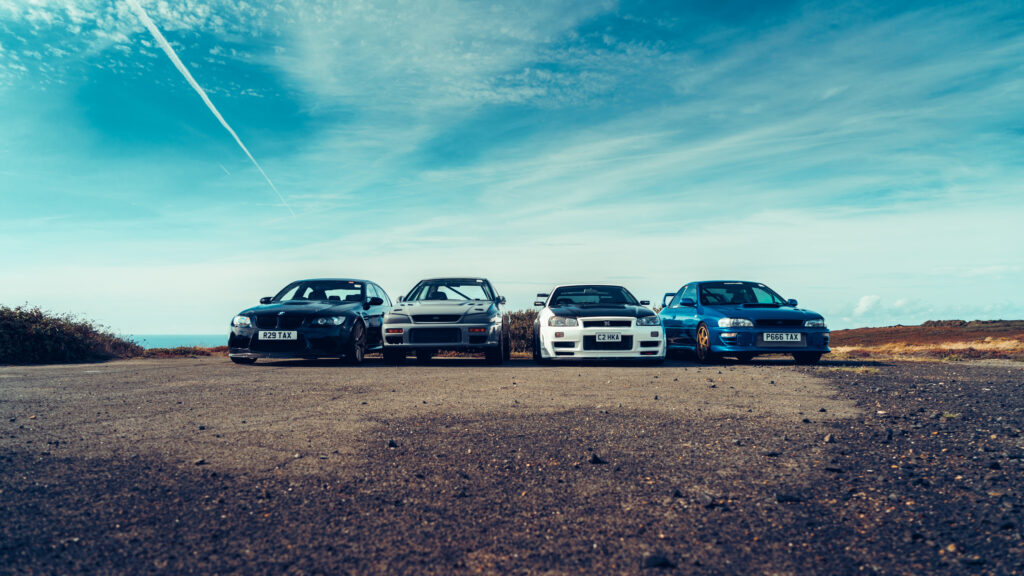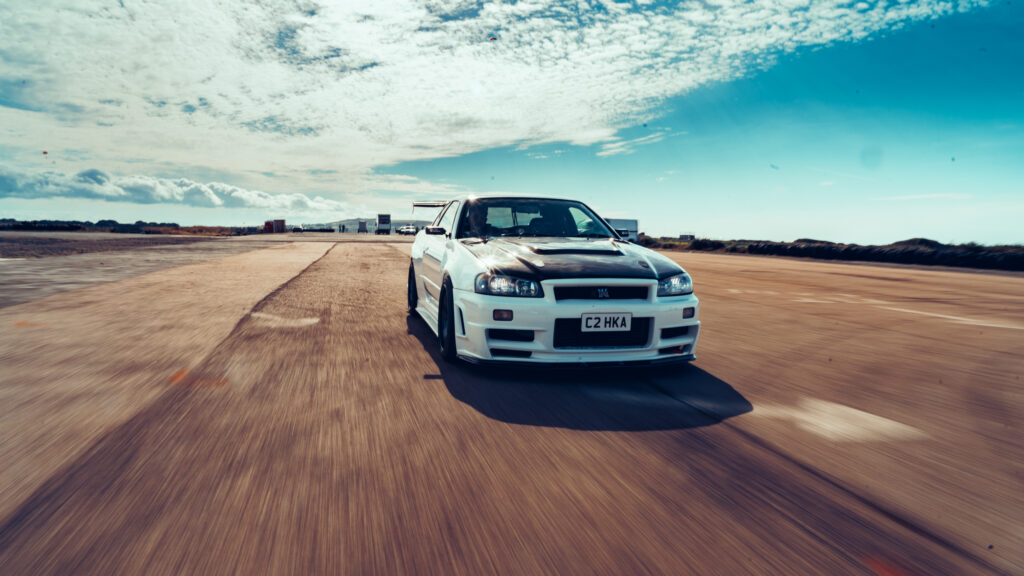 The next event we will be attending is JDM Combe at Castle Combe circuit on the 9th October. Any guesses as to what JDM legends we'll be bringing with us? If you're into Japanese car culture then this is the place to be…