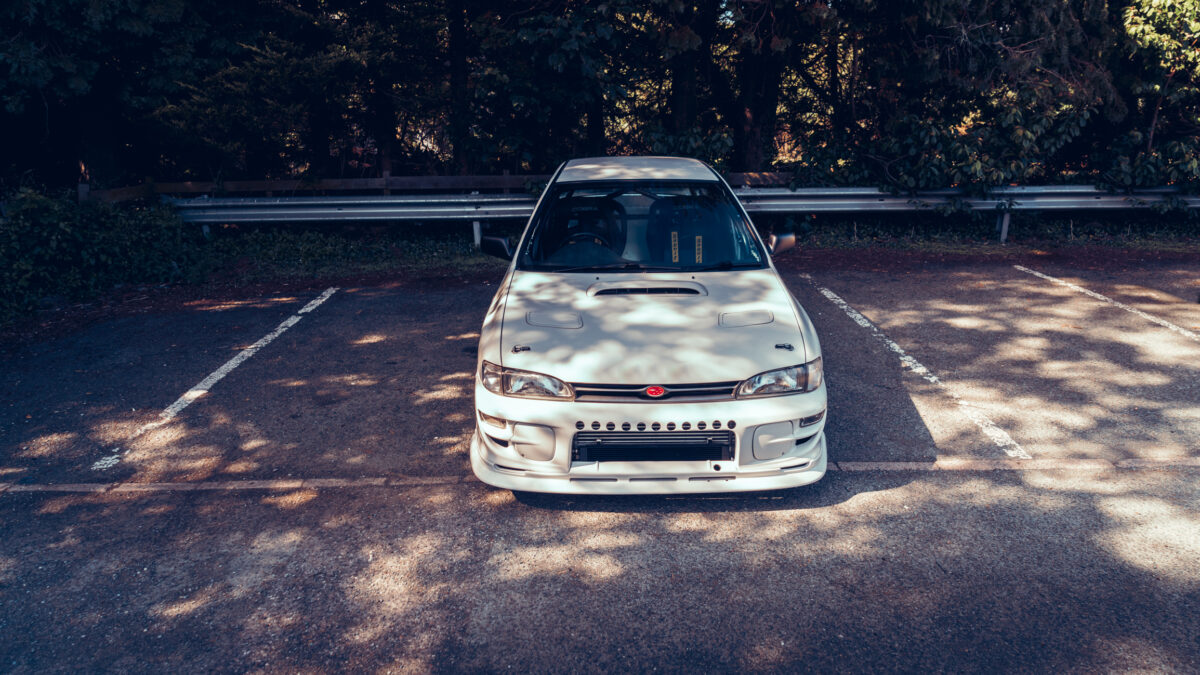 Adam brought us his recently run-in classic GC8 Impreza track car to fit his AIM dash cluster and remap his Syvecs ECU. And what a car this is!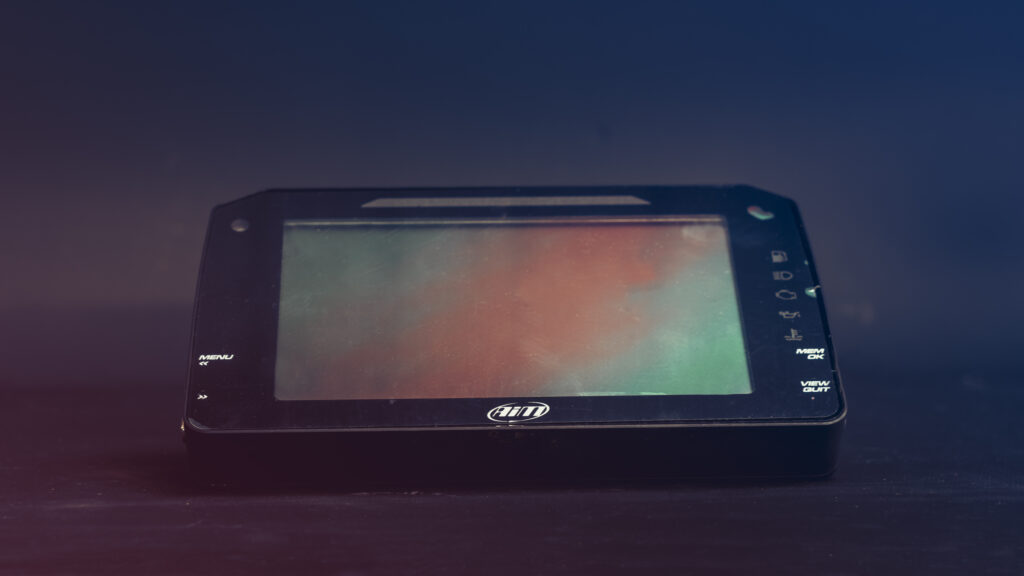 After a health check on the ramp and some new Hardrace rear trailing arms, we got to work wiring in the new dashboard. The AIM is a fully customisable dashboard that displays ECU data and monitors lap times via the GPS speedometer. A very useful tool in a serious track car like this.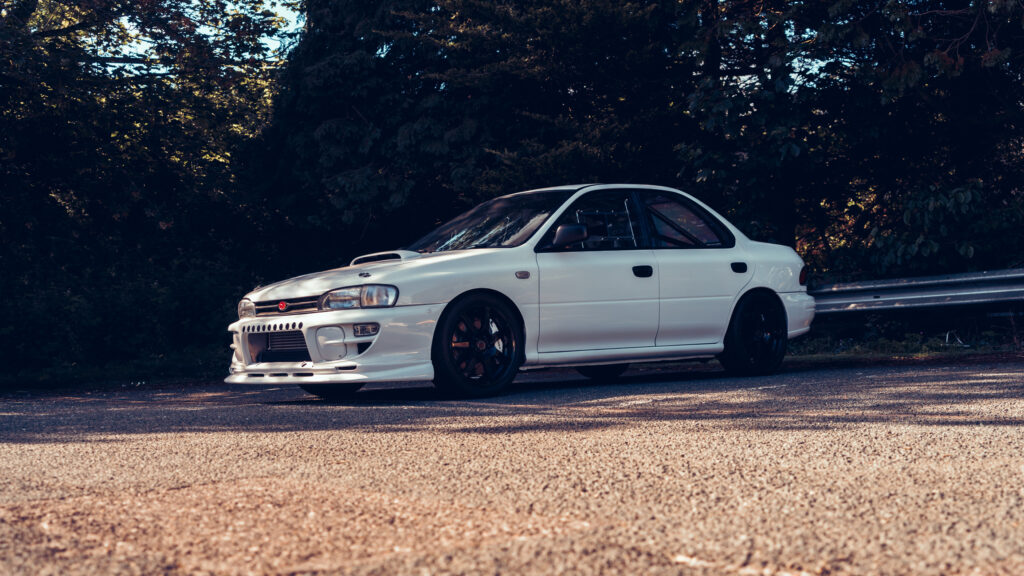 Adam has as an Accusump system installed in his car to help deal with any unforseen oil pressure issues that may creep in unsuspectingly while on track. It's currently being controlled via an external switch on the steering wheel and Adam asked us to introduce some ECU control alongside the manual switch – that's no problem for us!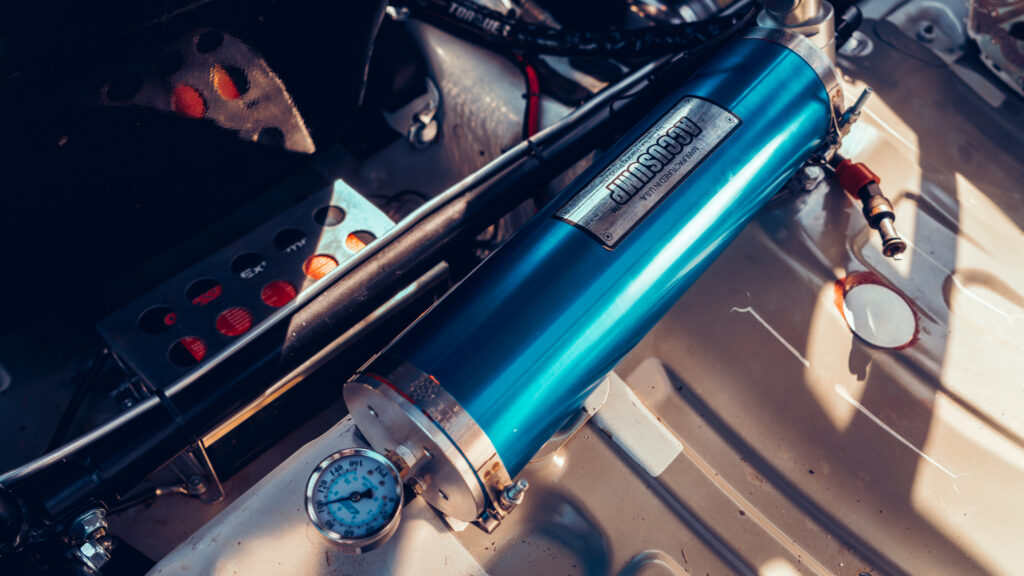 Next step, onto the dyno. Martyn begins dialling in the map and the car starts performing well until the boost control solenoid begins to struggle. Whilst still on the dyno, we remove the old solenoid in favour for a larger unit and the tuning continues.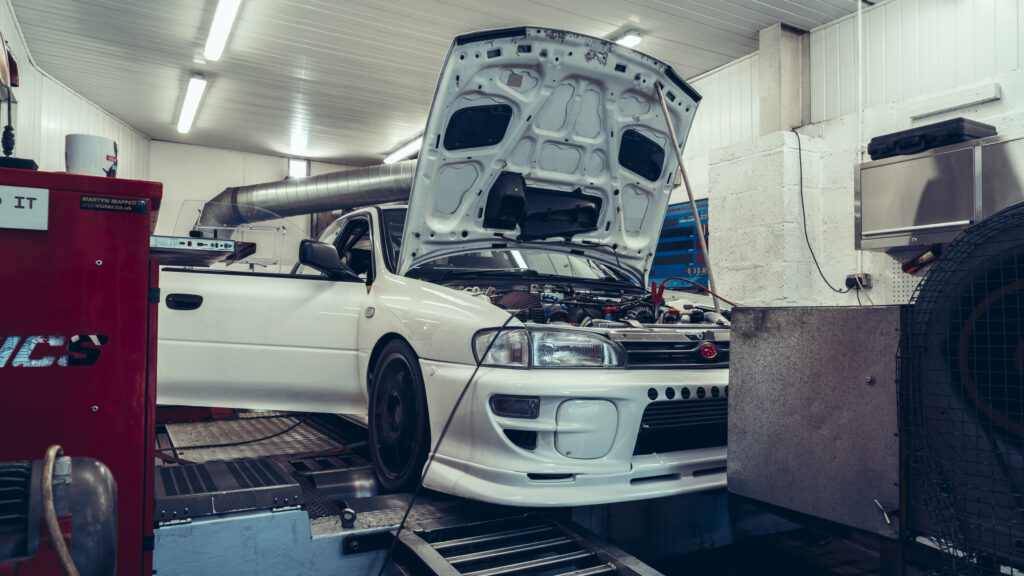 Part of the tuning process is to monitor everything carefully whilst making adjustments. Martyn has a keen eye for this and notices a slight drop in fuel pressure at higher boost loads. Looking into this further, he deducts that the fuel temperature is starting to rise. We parked the tuning for now while we await for a fuel cooler to arrive which will keep temperatures down when Adam is smashing through hot laps on the track!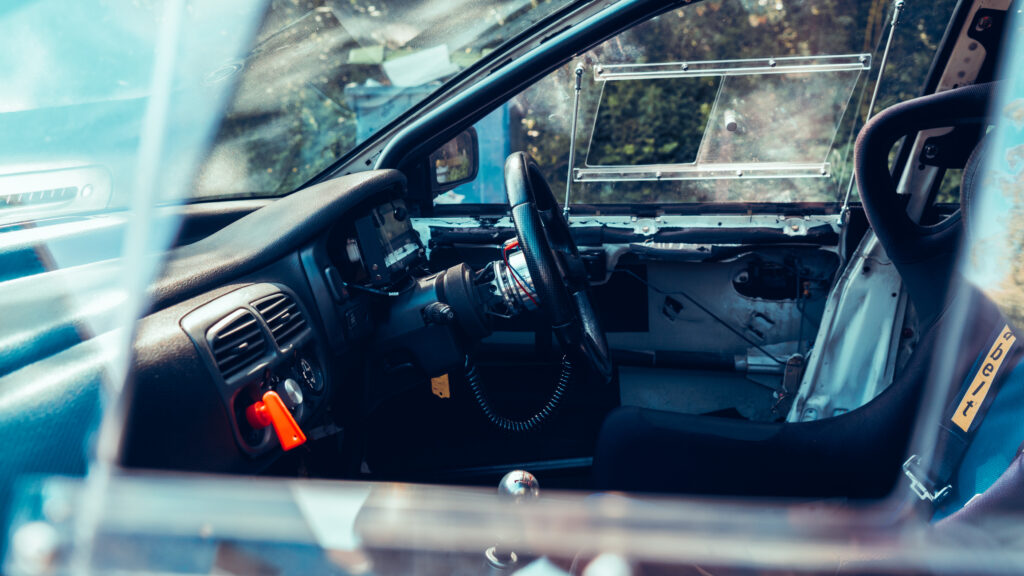 If you would to know more about the spec of this car or would like us to supply and fit the same parts, please don't hesitate to get in touch with us by phone, email or via Facebook messenger.
The Enginetuner Team