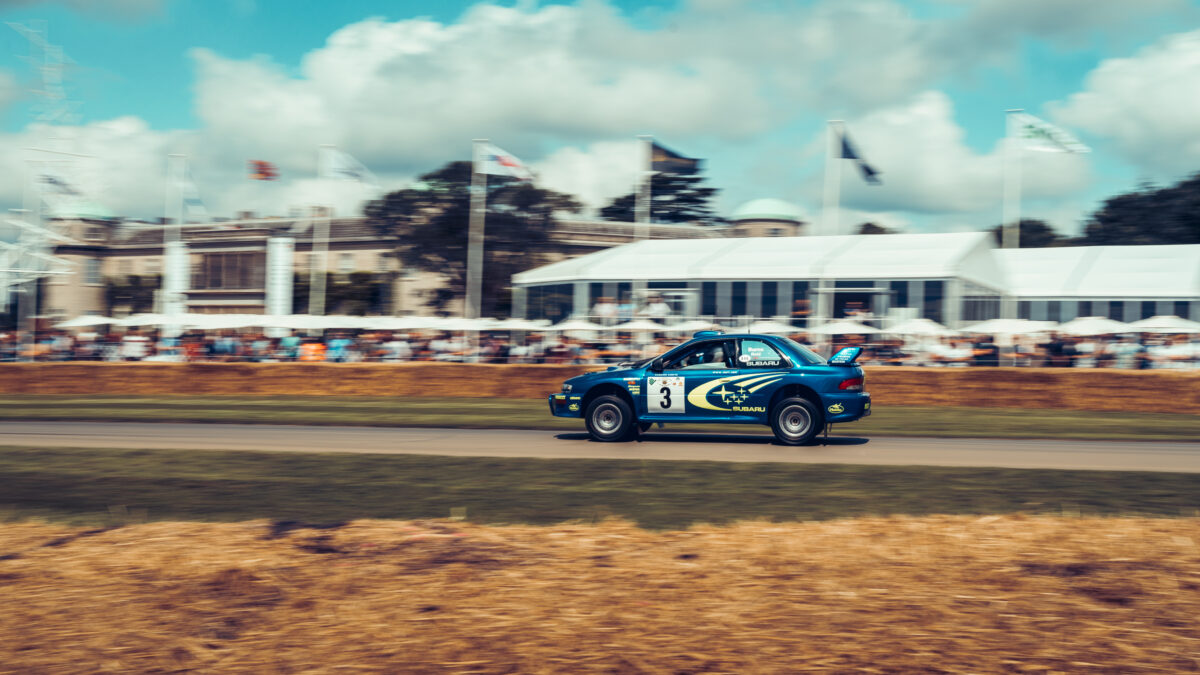 After a year without car shows, it is great to see car shows making a comeback as we approach 'normality'. But one show stands head and shoulders above the others – Goodwood Festival of Speed!
Unfortunately, Goodwood is a bit of a trek from Plymouth so it was another silly o'clock alarm call. We set off at the crack of dawn in an Enginetuner-built Impreza which we had arranged to handover to our customer at Goodwood. A rendezvous with MD Rob in his BMW M3 en route made for a perfect excuse to smash back a quick Maccy D's breakfast in the New Forest.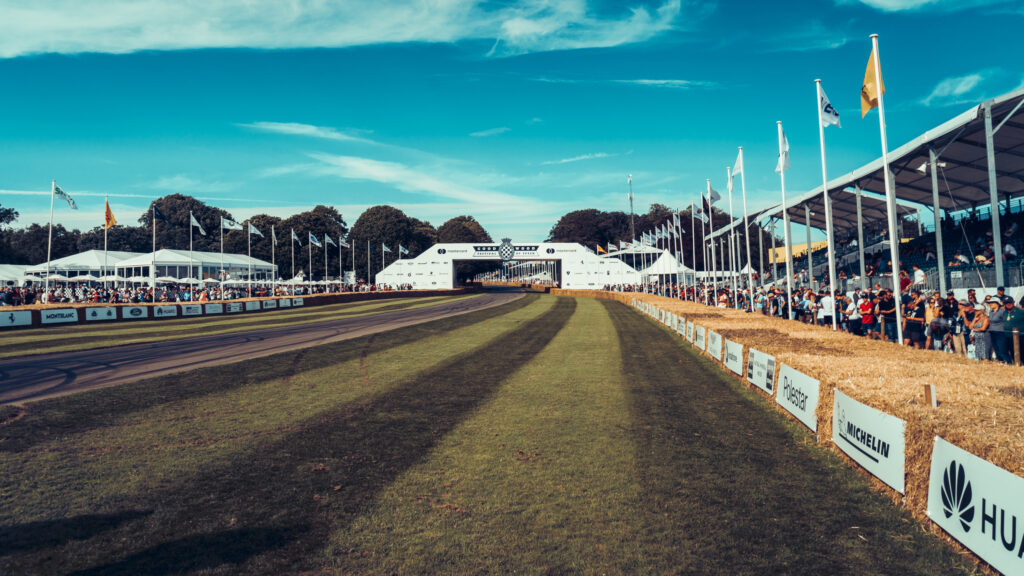 We lucked out on the journey with no major delays or roadworks – our only issue was whether two packets of winegums would last the journey.
As we arrive at Goodwood with the winegums a distant memory, you start to get a sense of scale of the event. You could spend several hours alone just walking around the public carpark packed with petrolhead builds and supercars in all directions as far as the eye could see.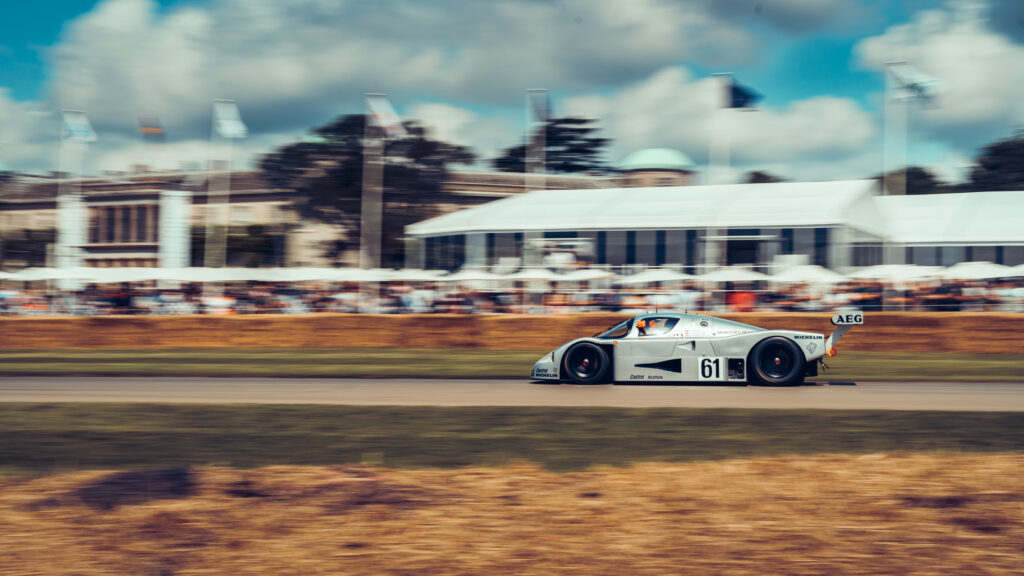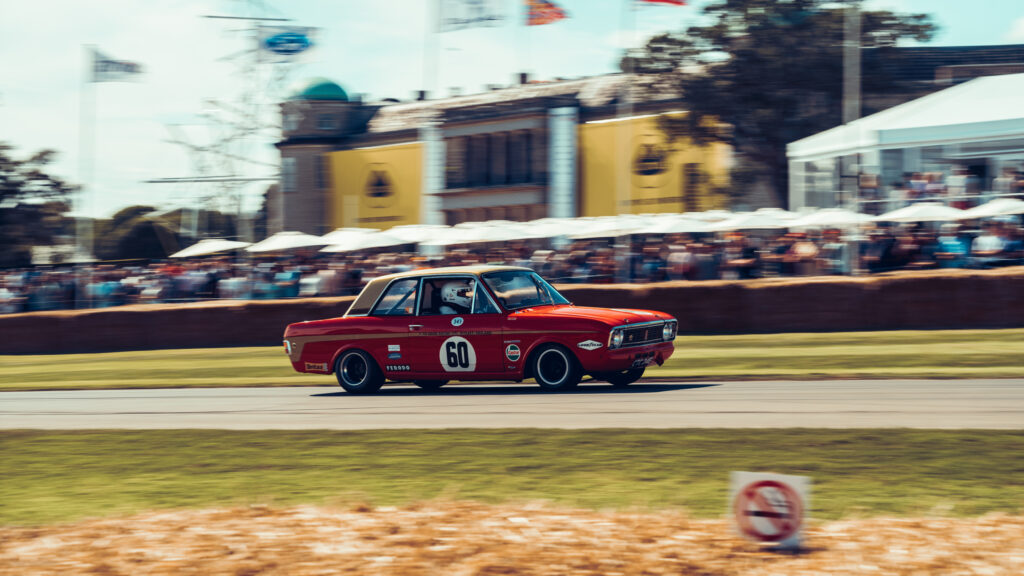 We hop on the tractor bus and make our way to the entrance, a quick covid check (30 mins of agonising FOMO hearing cars blast up the hill) and we are in.
The sheer size of the Goodwood FOS site is overwhelming. Seeing it on TV doesn't do it justice – a mini petrolhead city awaits with so much to see and do from the hillclimb, rally stage, off roading, enormous manufacturer stands, experience events and helicopter rides. Something for everyone!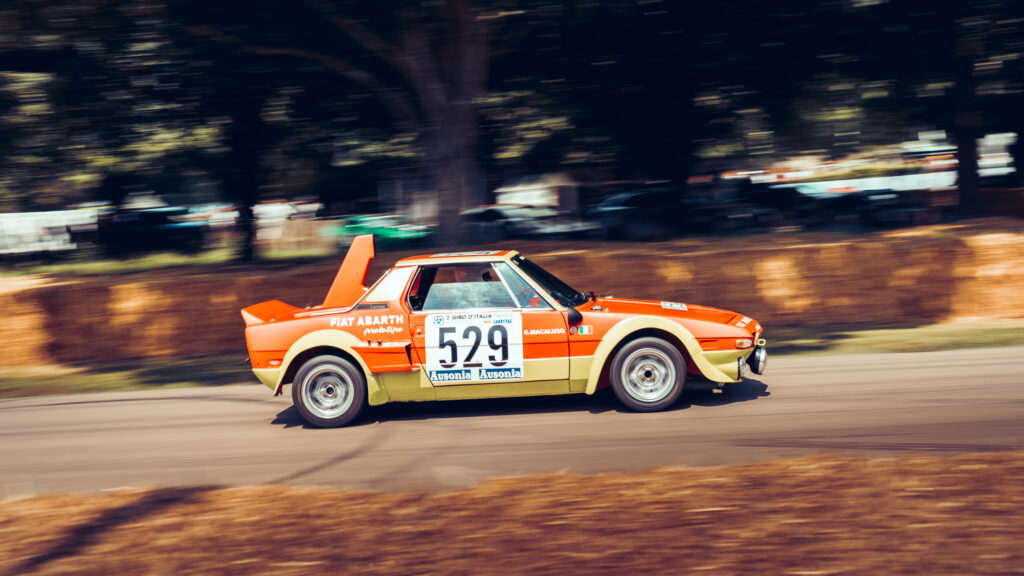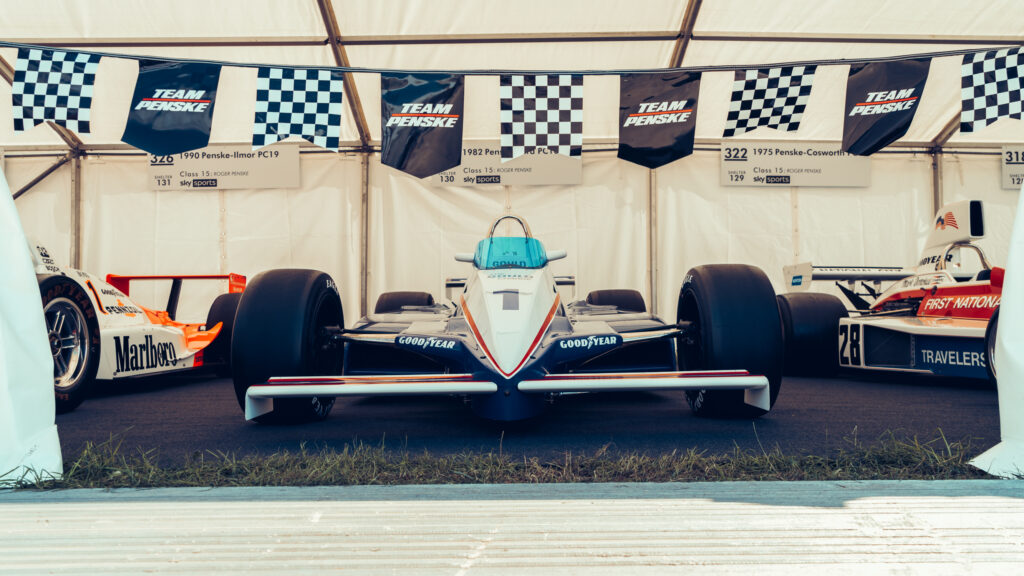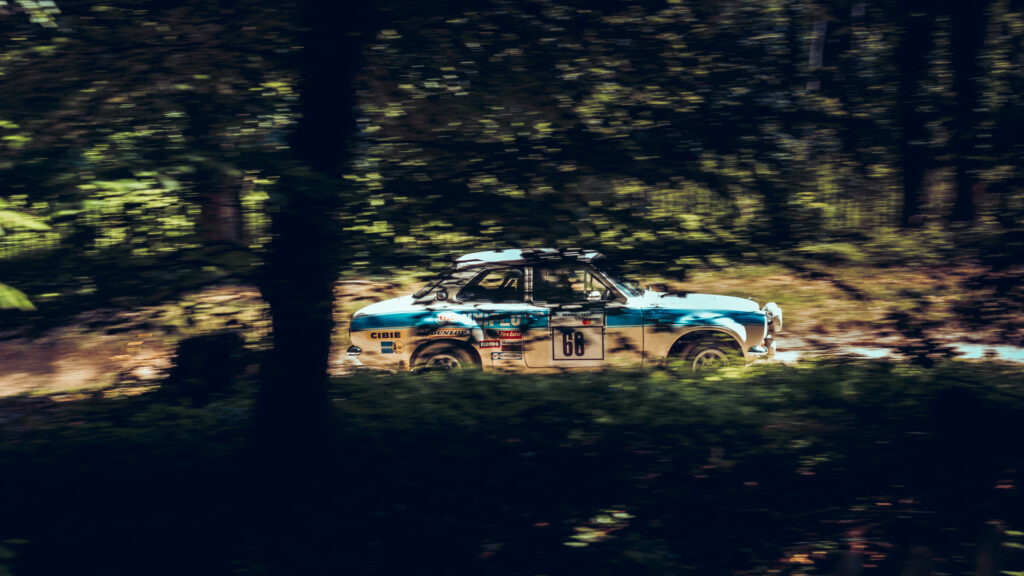 First task of the day was to meet the customer to hand over the keys to his Enginetuner built 2.1L stroker-engined Impreza equipped with a brand new Precision turbo. Handover complete but tinged with sympathy for our customer trying to find a car he didn't park in the Goodwood car field!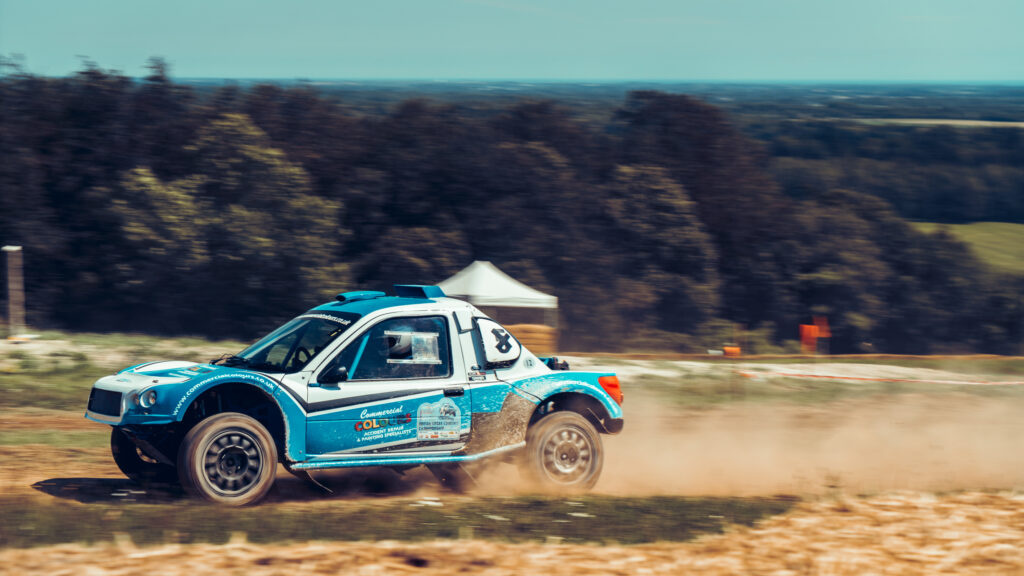 A quick look around some of the paddocks, we take in as much as possible and try to grab as many photos as we can of the cars on static display and those hurtling up the hill. Hunger kicks in and we proceed to grab some food while watching the fantastic Red Arrows. Rolls Royce-priced hot dog consumed and whilst deciding our next course of action, lady luck is on our side. Rob receives a call and via of a friend of a friend, we end up in Redbull's paddock. Greeted by Redbull Motorsports Manager, Toby, his first line was 'the fridge is full, grab a Redbull or beer' – nice one Toby! Toby's hospitality was immense, kindly letting us use the stand as our base camp for the day. As luck would have it once again, we also happened to be sharing a paddock with two 2020 DTM Ferrari F488s, a Dakar motorbike, Travis Pastrana's 862HP Gymkhana Impreza STI and the awesome team behind the build – Vermont Sportscar. Our thanks to Dan in particular for his time and for letting us have a sit and a good look round Travis' Gymkhana car. Dan builds Travis' engines so we had quite a lot to talk about – including the merits of running 50psi of boost pressure!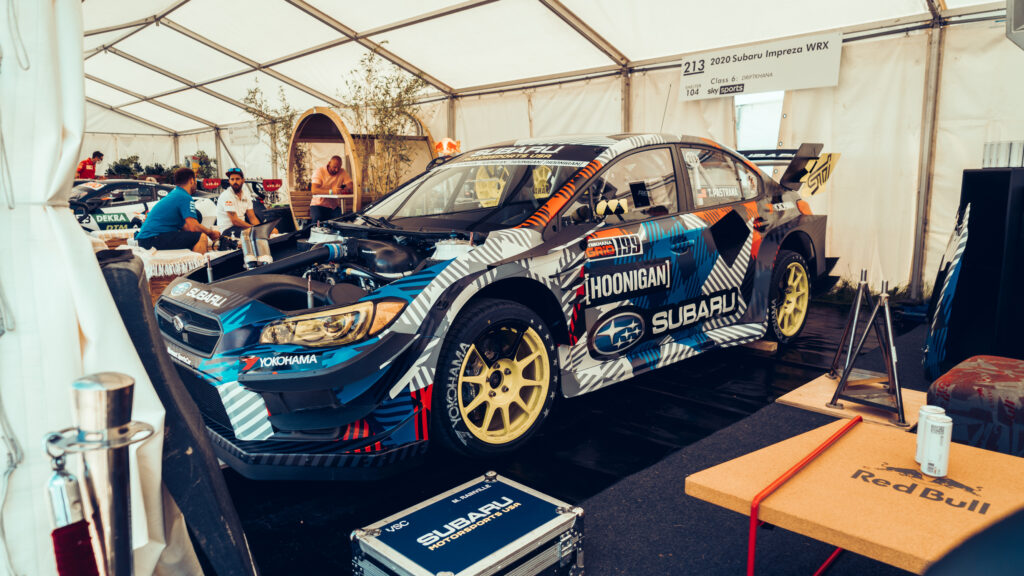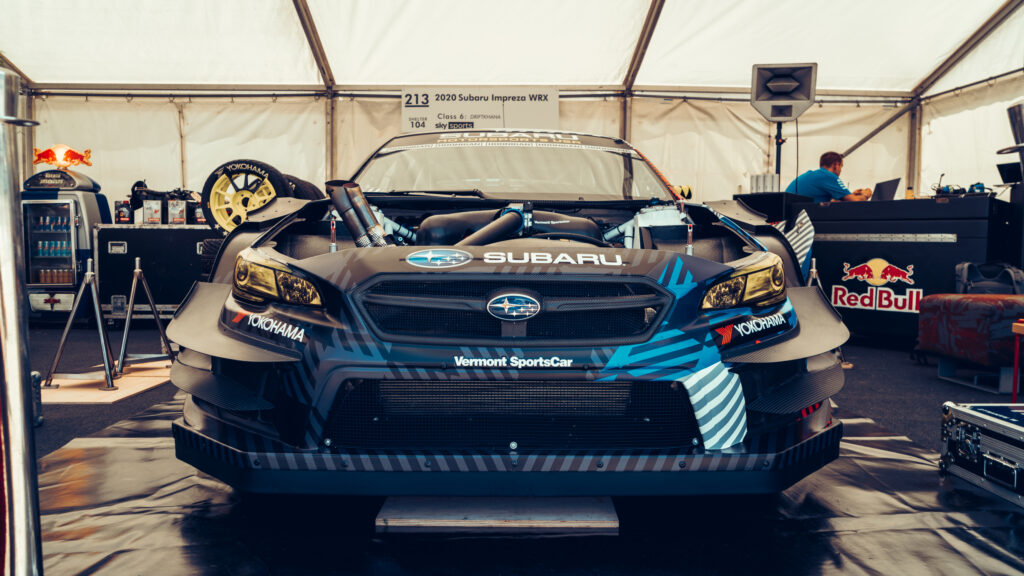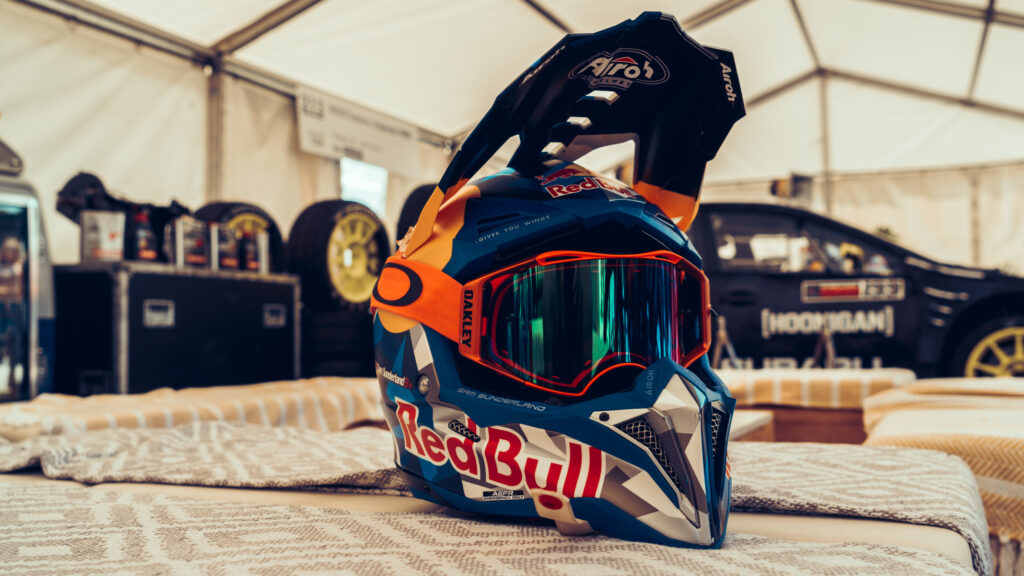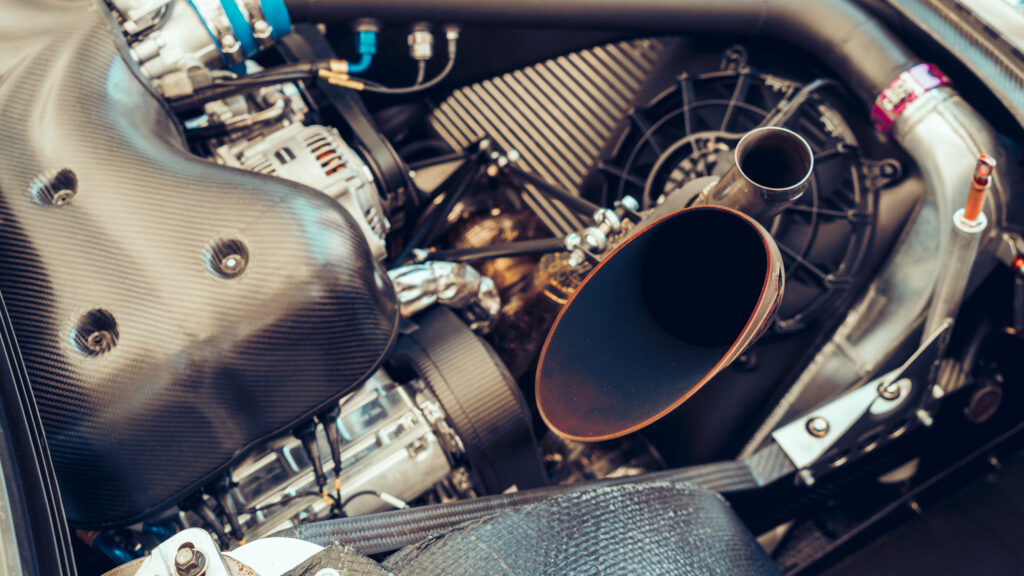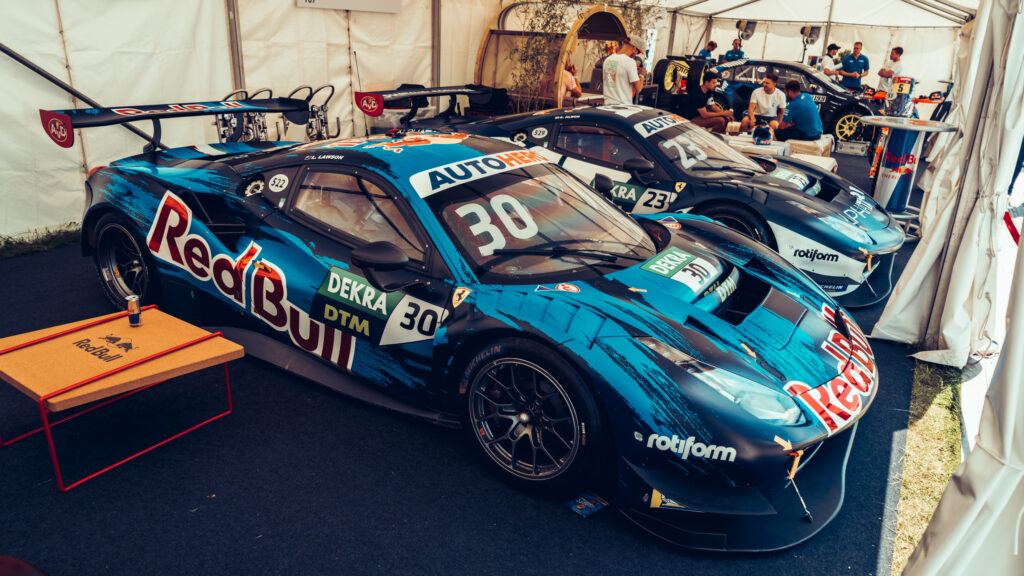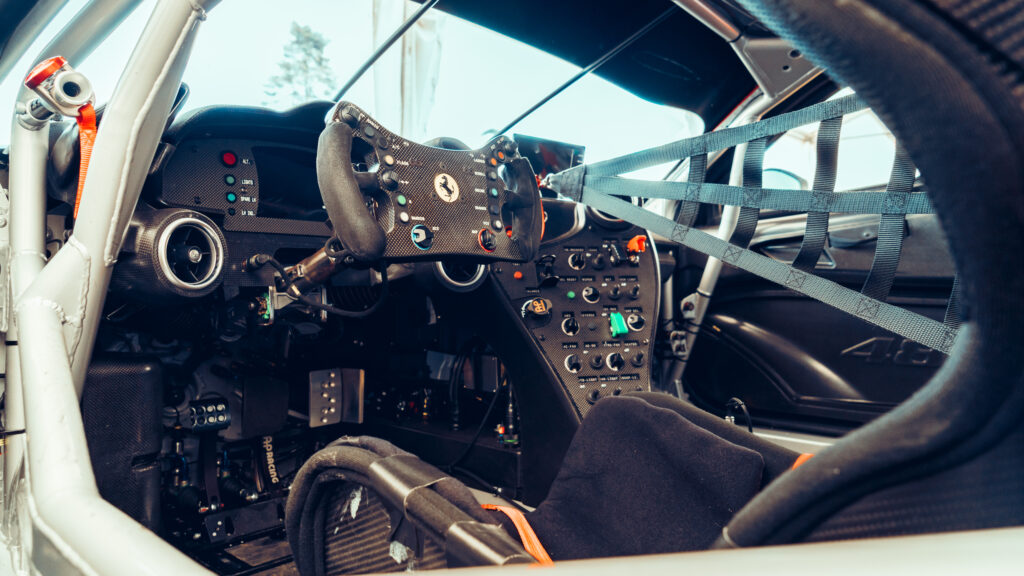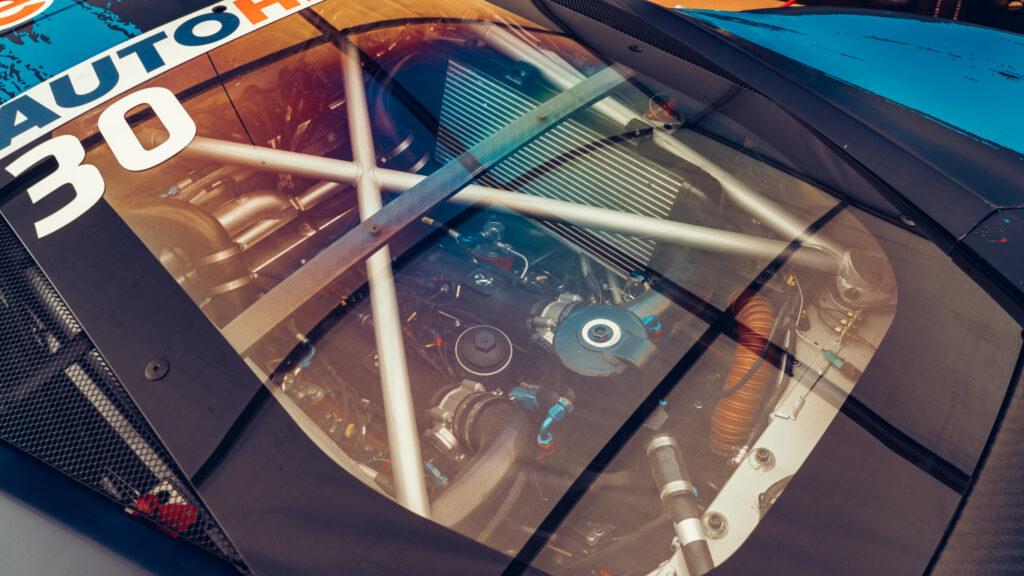 As hard as it was to leave a fridge full of cold beer, great technical chat and the world's second most famous Subaru (yes, Colin McRae's world championship winning rally car from 1995 – L555 BAT – was also at FOS), it was time to press on and see what else Goodwood had to offer.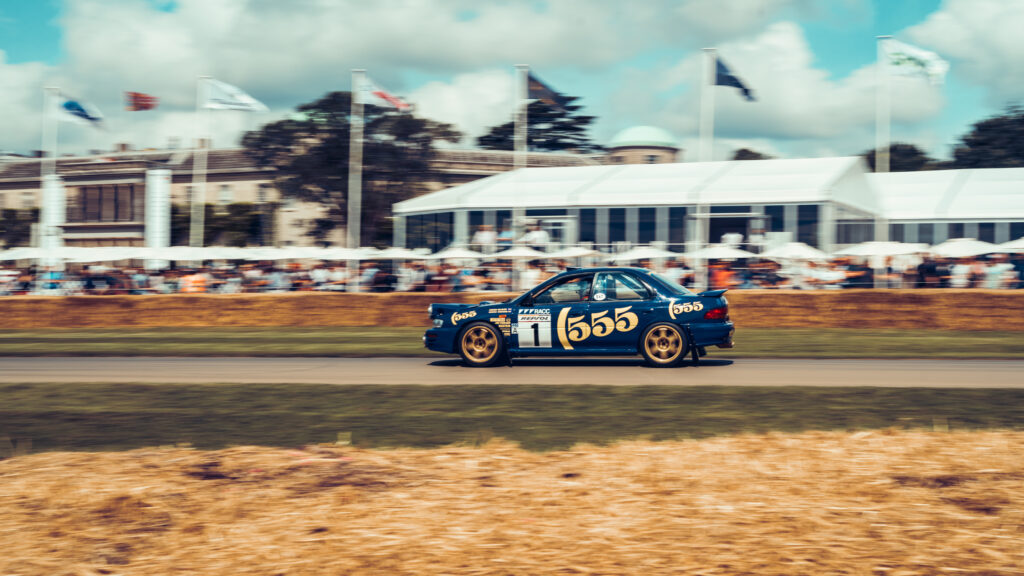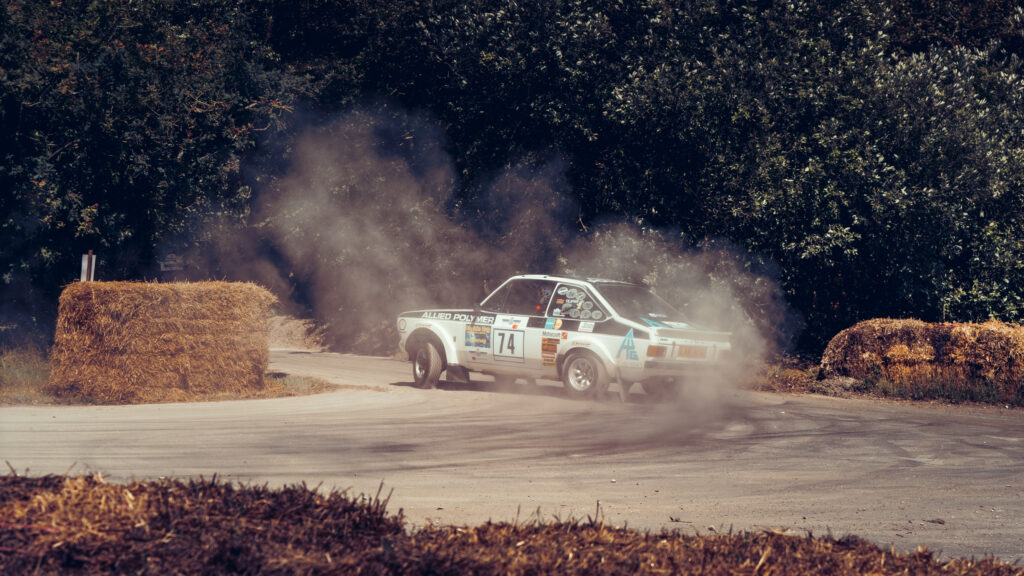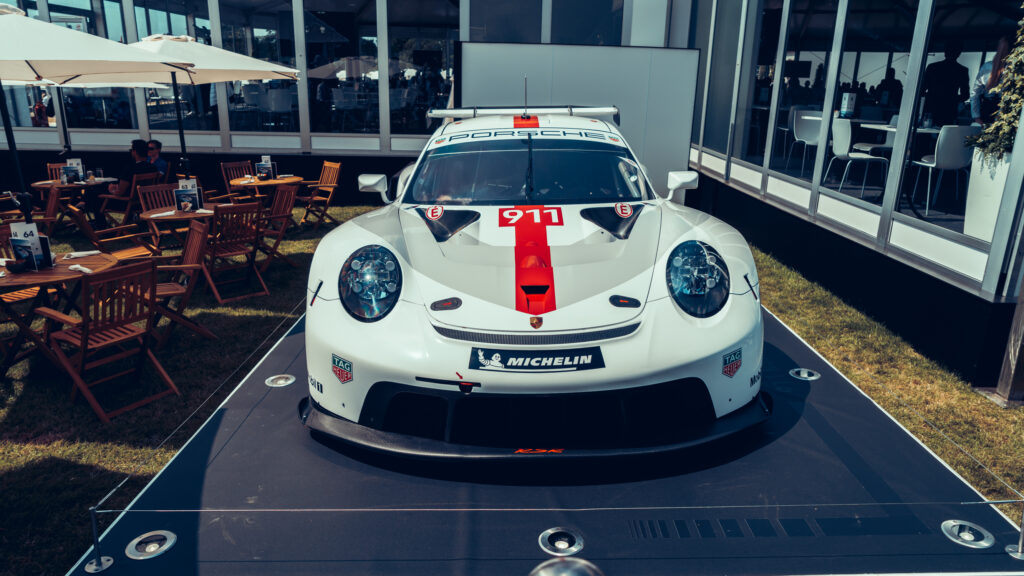 We meander up the famous hillclimb, take in the final paddocks and the start of the rally stage before bumping in to our good friend, Steve, from DL Motorsport. Taking a long tour of the fantastic modern and historic rally machinery, we have to prise Rob away from the back of a 2008 Group N Impreza STI as he tried to work out if he could unscrew the WRC carbon wing and take it home for our demo car(!). We stop for an ice cream, reflect on the day before jumping in the tractor down the hill to watch the drivers participating in the timed runs as they smash their cars at 10/10ths up the hill. Incredible sights and sounds.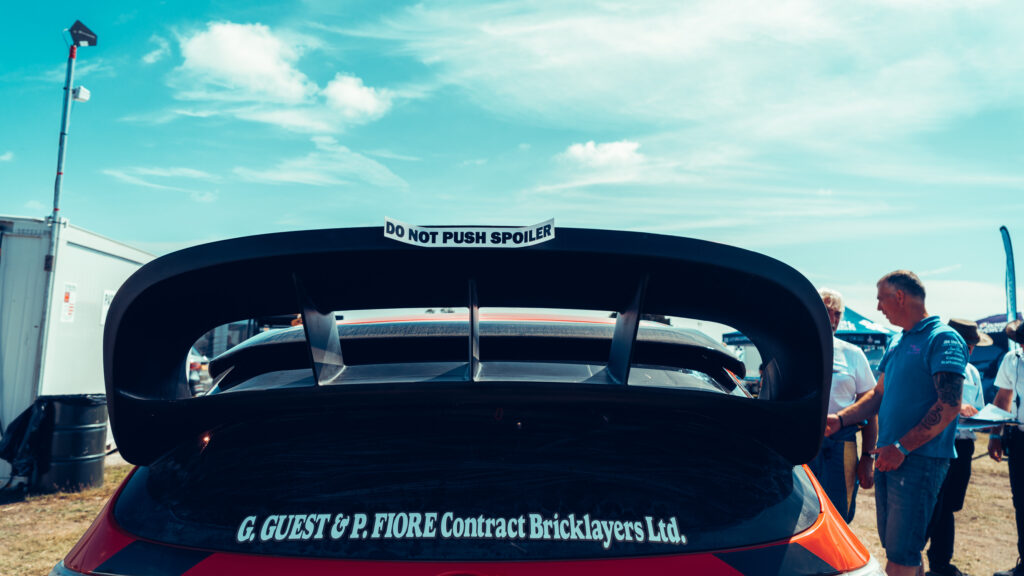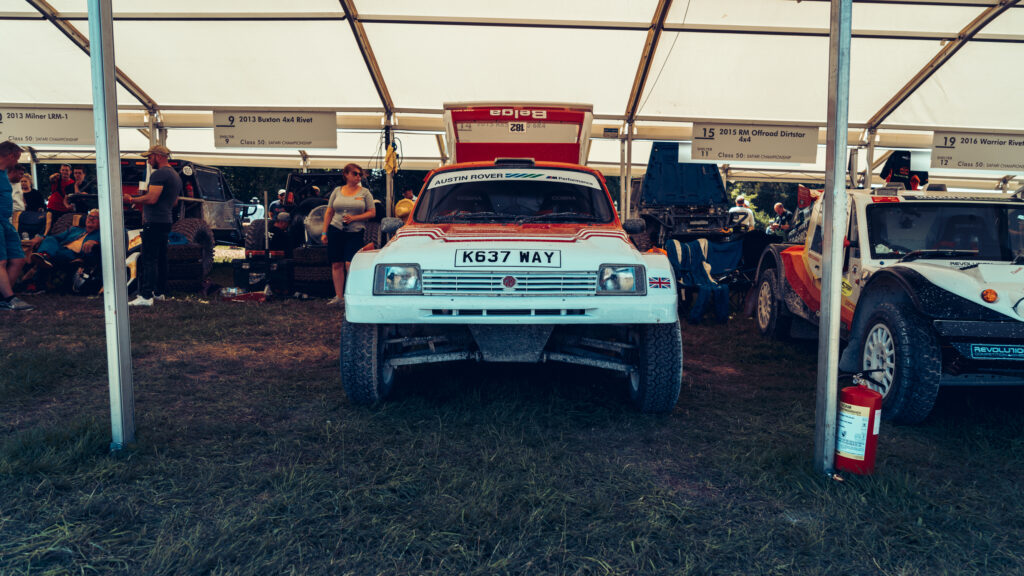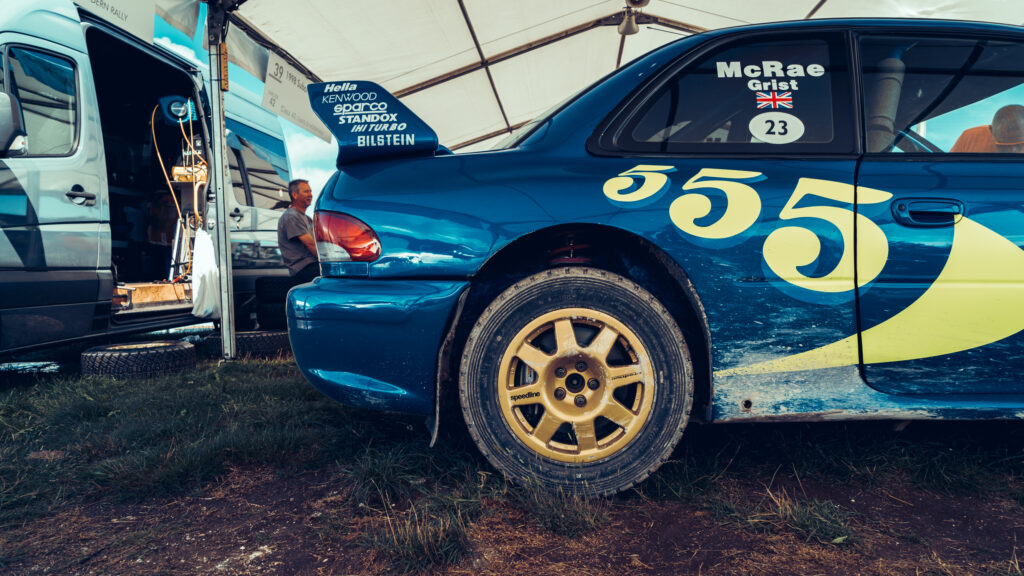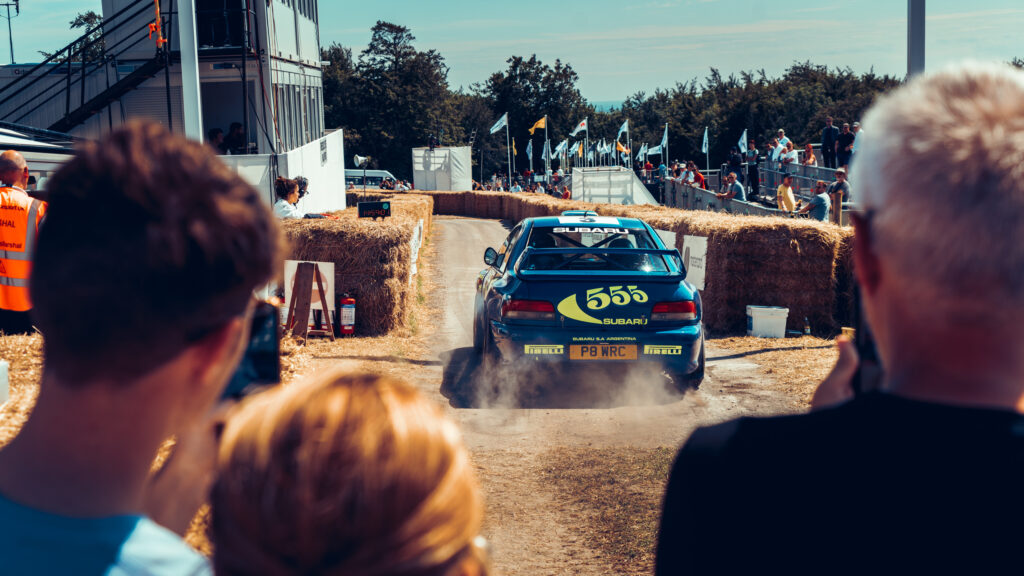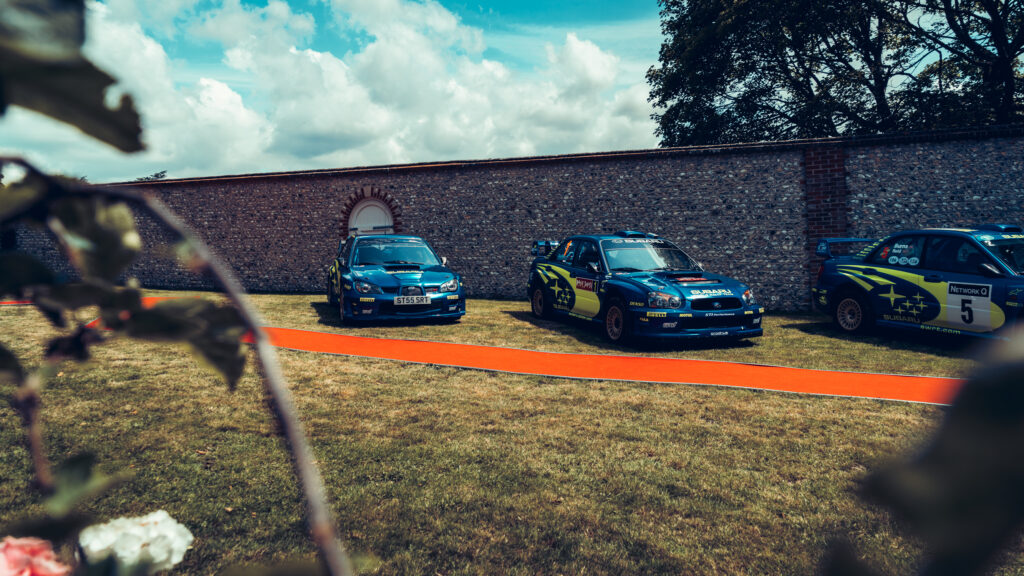 One day at the Festival of Speed simply isn't enough. Goodwood, see you again next year. And who knows, maybe Enginetuner will have a stand of its own next year. Now, wouldn't that be something?