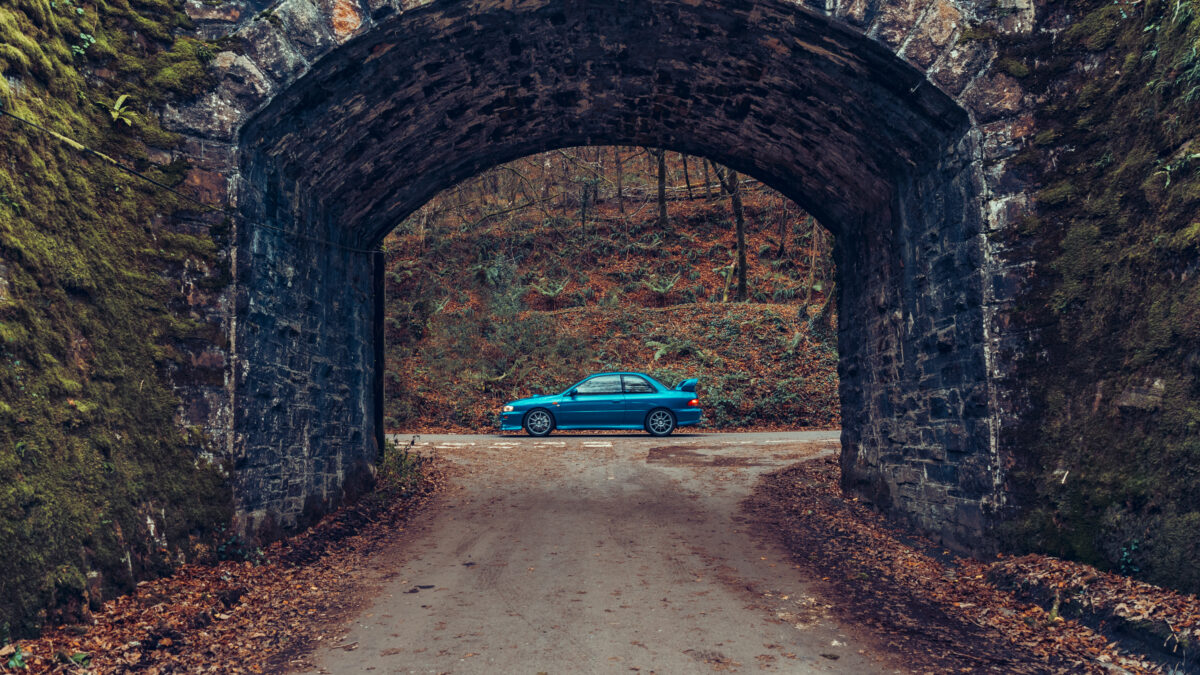 Alan's Subaru Impreza P1 has come a long way this year, having purchased the car on Christmas Eve 2020 from a dealership specialising in 1930-1960s Rolls Royces (of all things), and Alan admits that the dealership weren't quite sure what they had. As a result, he picked the P1 up at a bargain price – not a bad early Christmas present!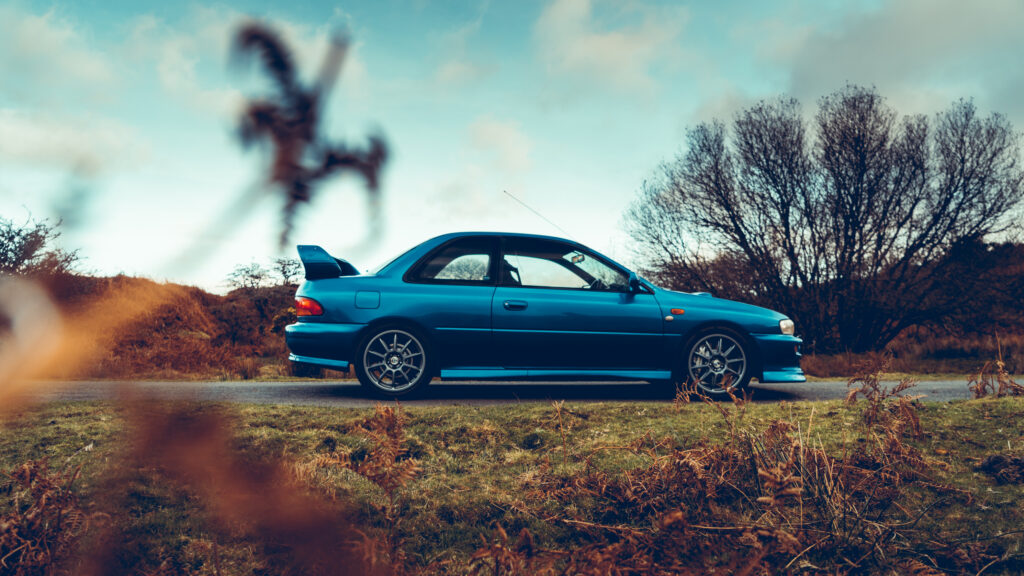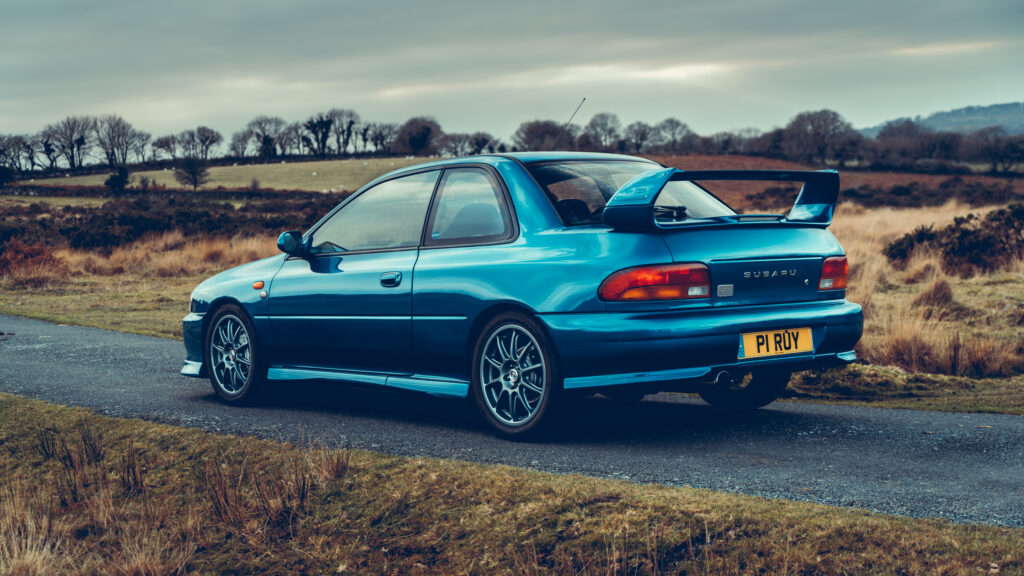 Alan is quite the petrolhead with a number of great cars in his collection including a couple of Porsches, a BMW M3 E46 cabriolet and a Ford Capri.  But the P1 is the only Japanese car he has after being inspired by an Impreza WRX wagon he had as a company car way back in 2002.  That car left a lasting impression and only increased Alan's desire to one day own a P1.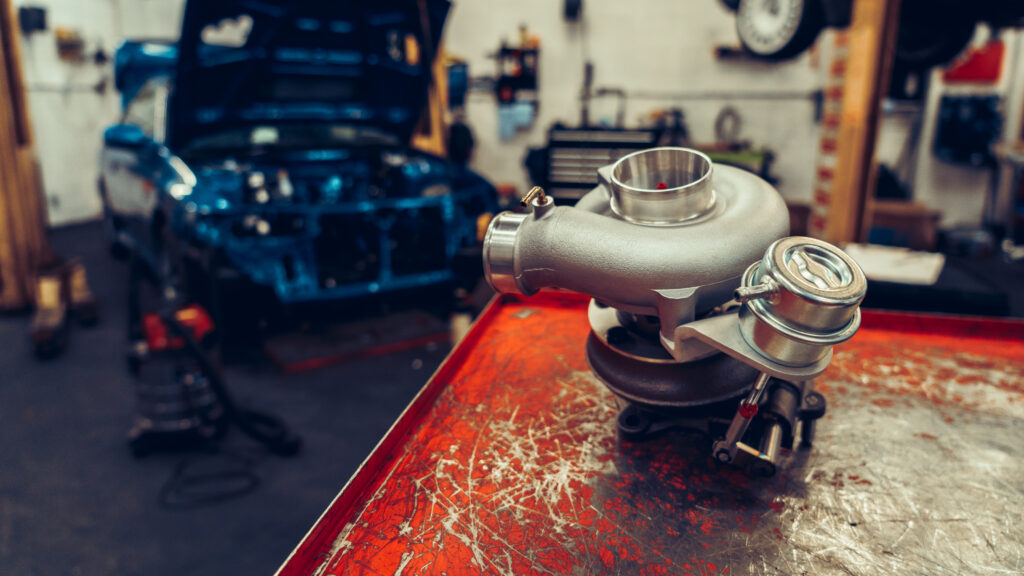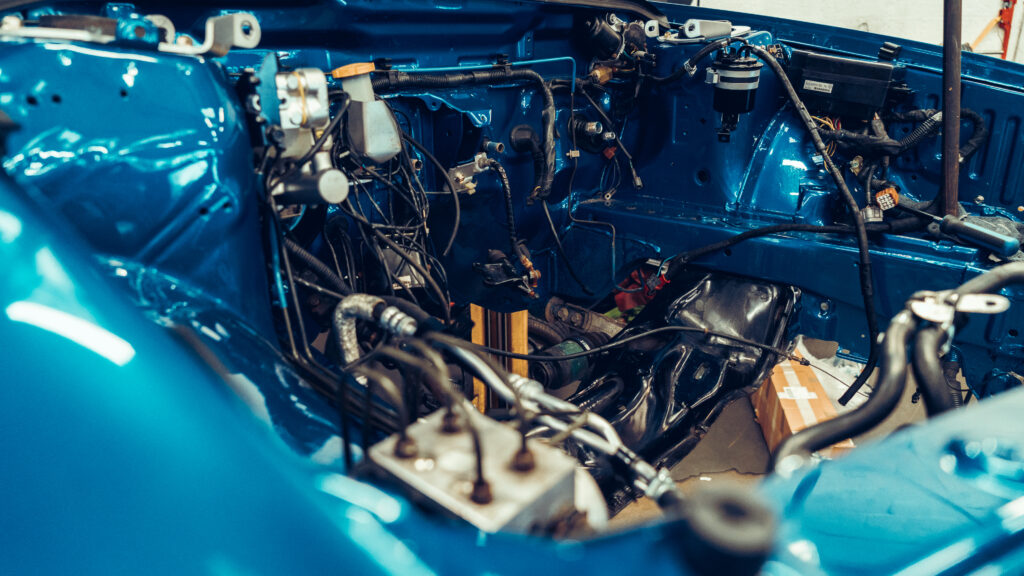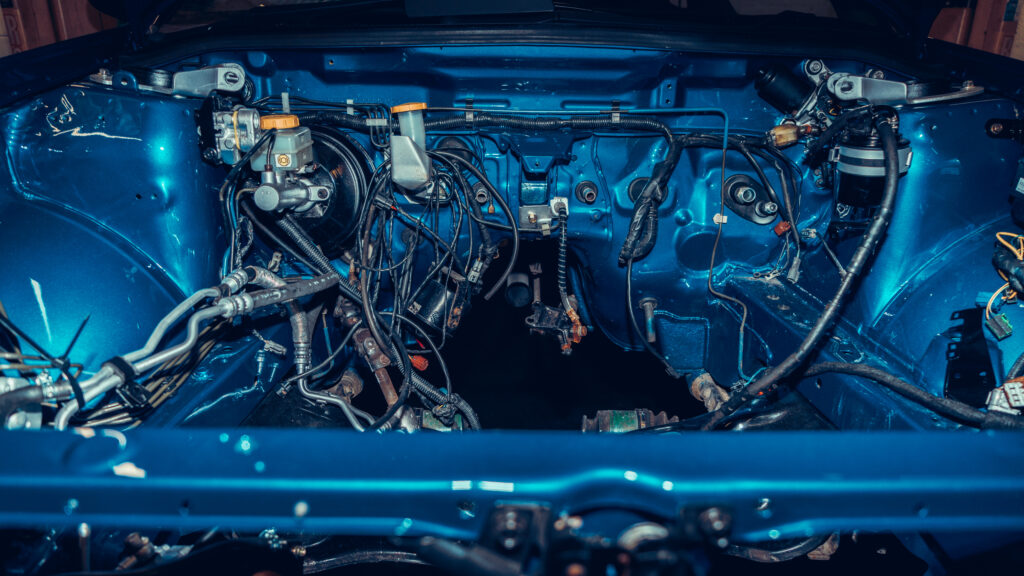 Being a diligent and sensible citizen, Alan wanted his newly-acquired P1 to undergo a full health check. He did his research and one name kept coming up. You've guessed it – "Enginetuner"! Alan promptly booked his car in for a comprehensive check over and to investigate an oil leak as well as a slight exhaust blow at the manifold.
From there, things sort of, er … escalated.  Alan had always planned to have the EJ20 engine in his P1 rebuilt, and he decided to bite the bullet while the car was with us.  His brief was simple.  A tickle or two of more power, retain the originality, the drivability and better stopping power.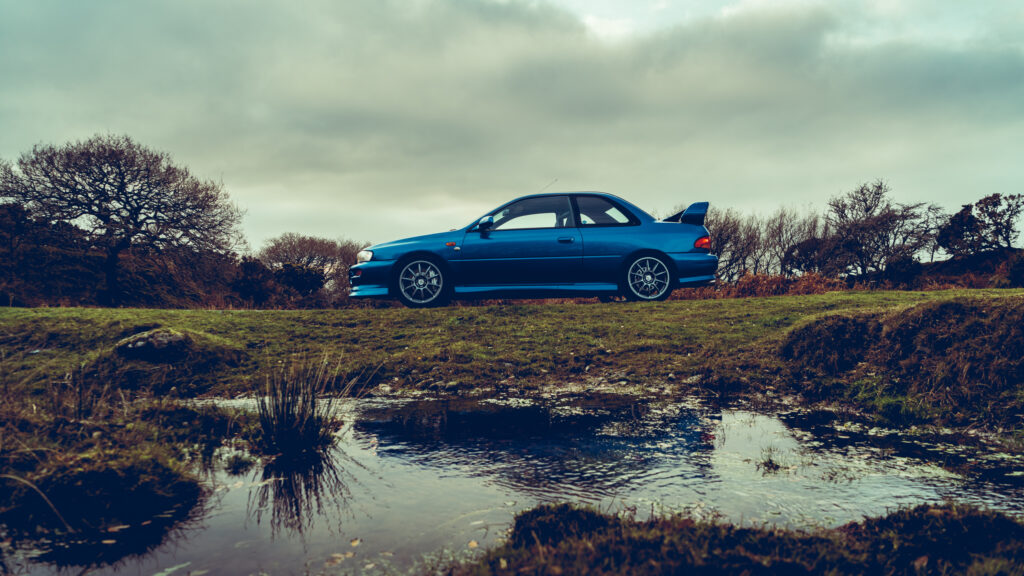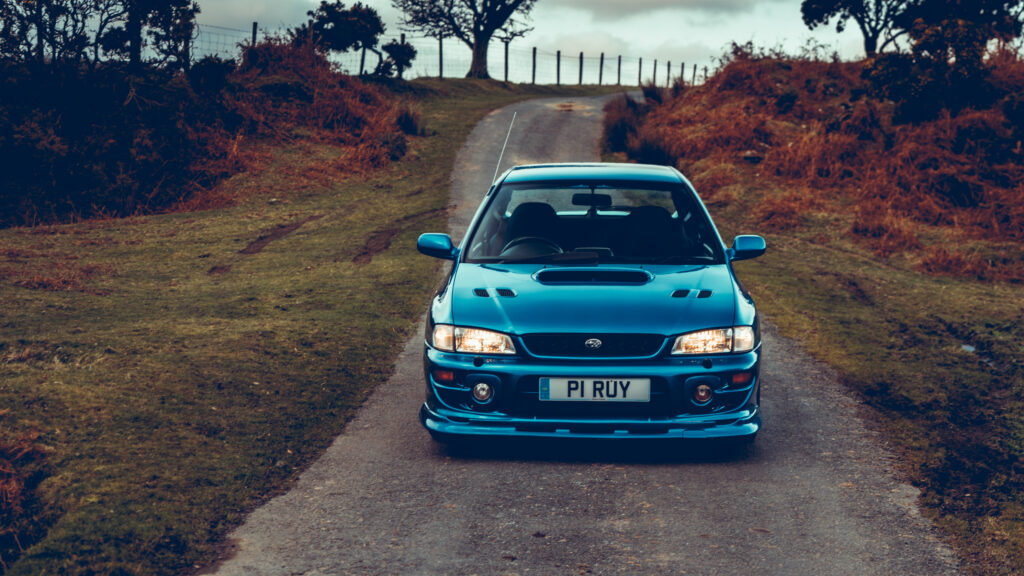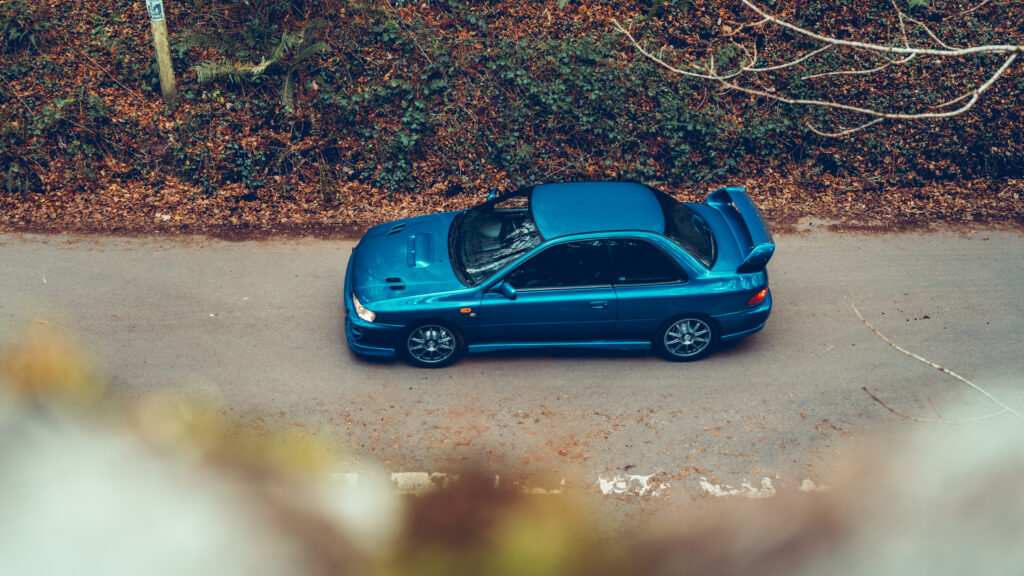 Our very own Alan – 'Alan Jeffrey' – coached 'P1 owner Alan' through the process of deciding what direction to take with the build.  To retain originality and 'matching numbers' as far as possible, we took the EJ20 block from the P1 and sprinkled some magic over it to create one of our famous 2.1L stroker engines.  We stripped, cleaned and assessed the block, shot blasted it and painted it to ensure that it will look shiny and new, when back in the engine bay.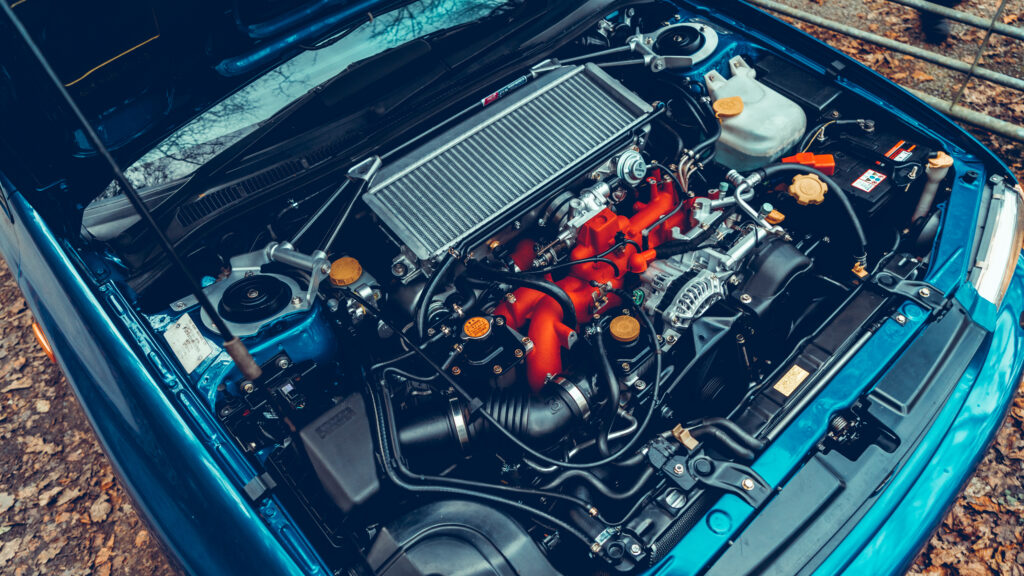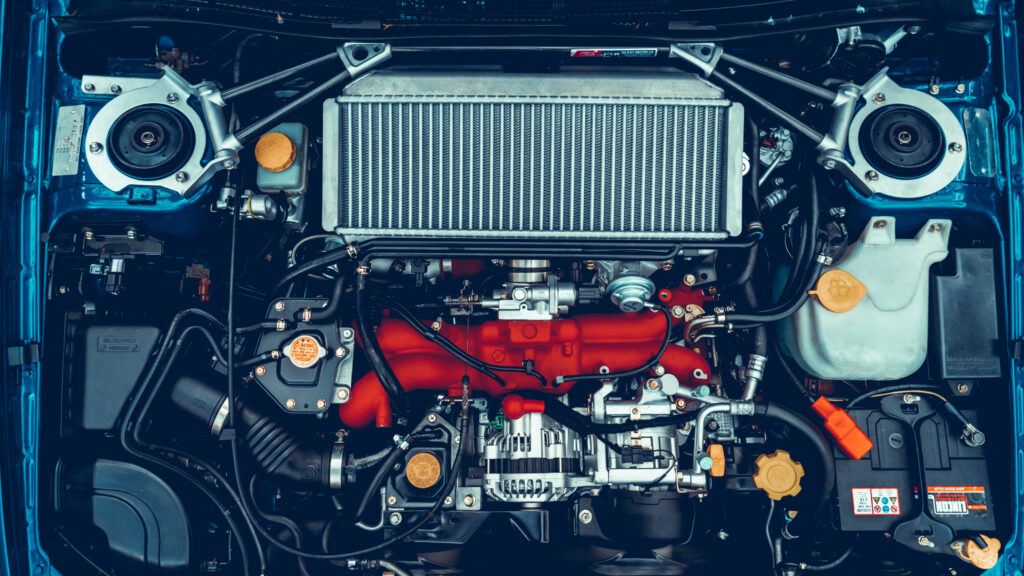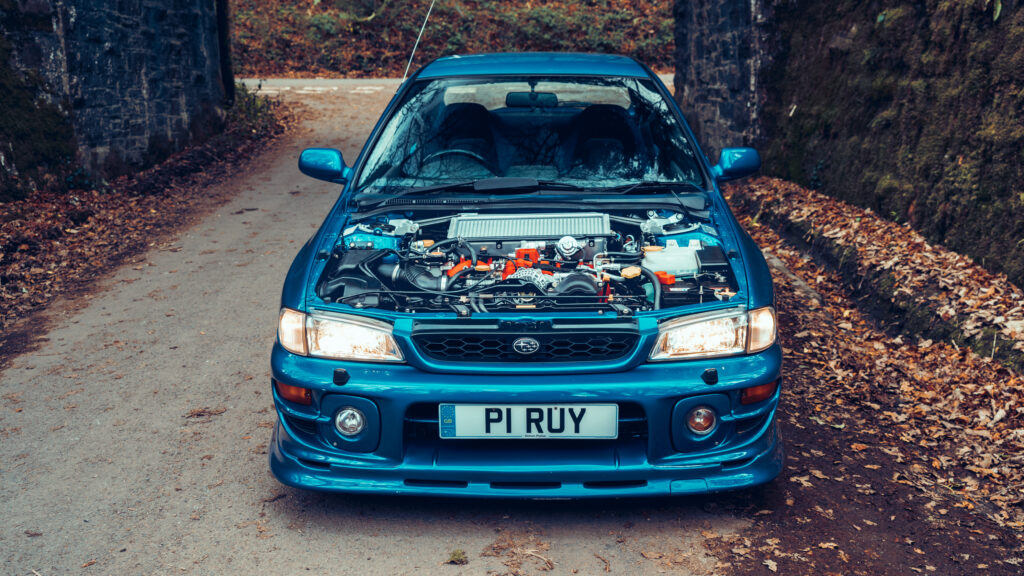 In addition to a re-bore and hone, a closed deck conversion was carried out to add some additional strength to the block. Forged pistons and H-beam rods were added alongside a RCM head stud kit, RCM head gaskets and ACL race bearings.  A Garrett GT2967R turbocharger was chosen to provide the boost, a set of 740cc injectors were tasked with supplying the fuel and of course a fabulous Link G4x ECU to manage it all. The factory top mount intercooler is small and not very efficient when you start generating more power. This is not the sort of car one wants to cut up to accommodate a large front mounted intercooler. Using some Enginetuner savvy and our connections at Subaru, we sourced a brand new 2008+ STi intercooler and modified it to suit the P1's smaller engine compartment. Before the engine went back into the bay, we had it freshly painted in the P1's OEM shade of Sonic Blue (or 74F to the Subaru aficionados).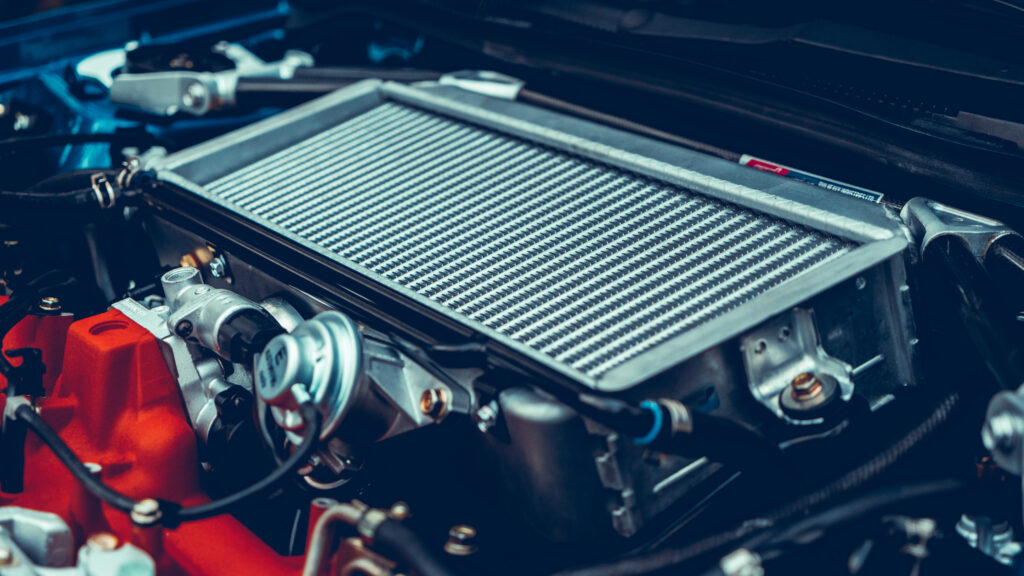 Of course, it would be scandalous to boost the power and neglect the P1's brakes. Alan opted for a set of genuine Prodrive calipers, pads and discs – an option for the P1 when it was originally sold new back in 2000.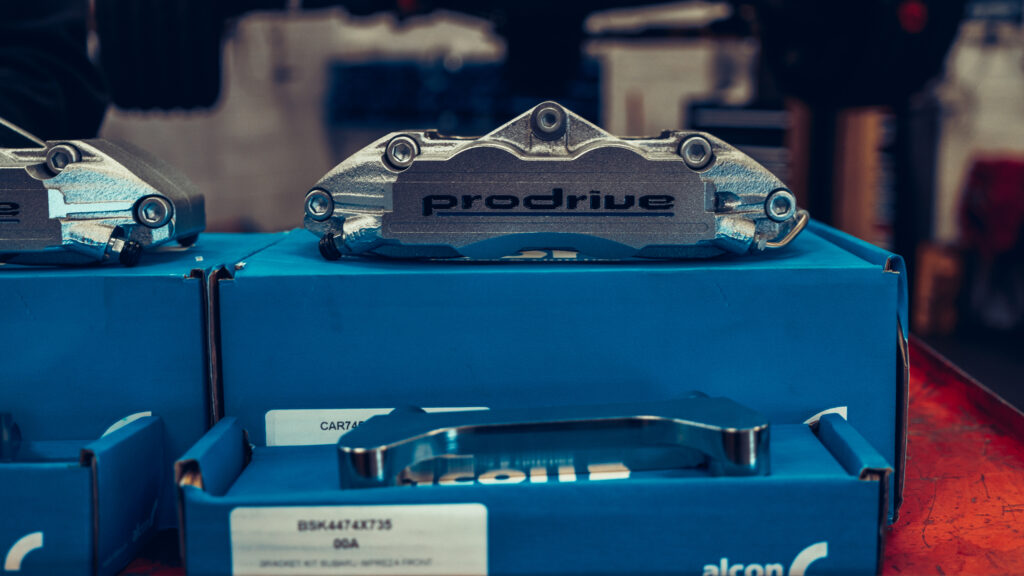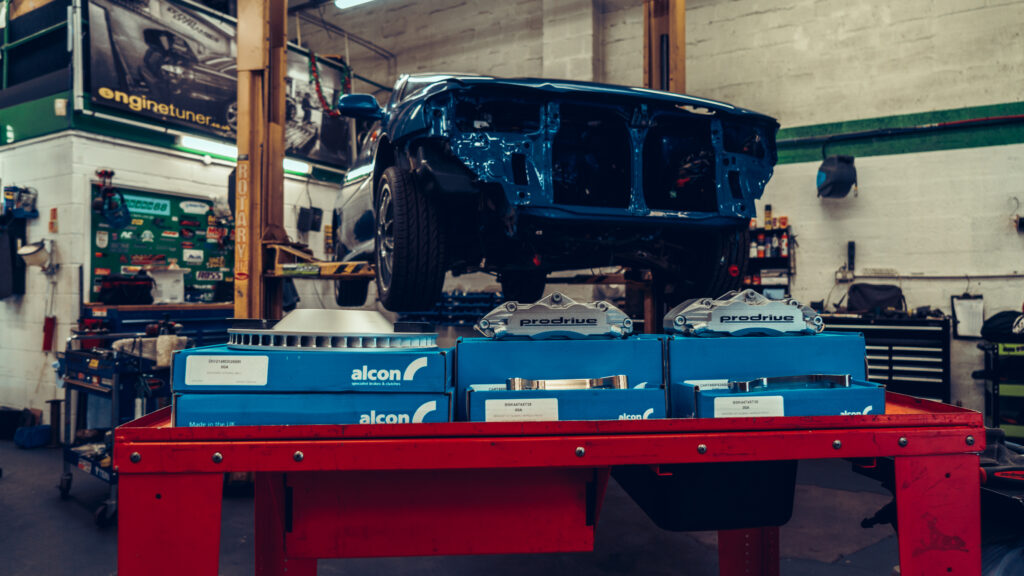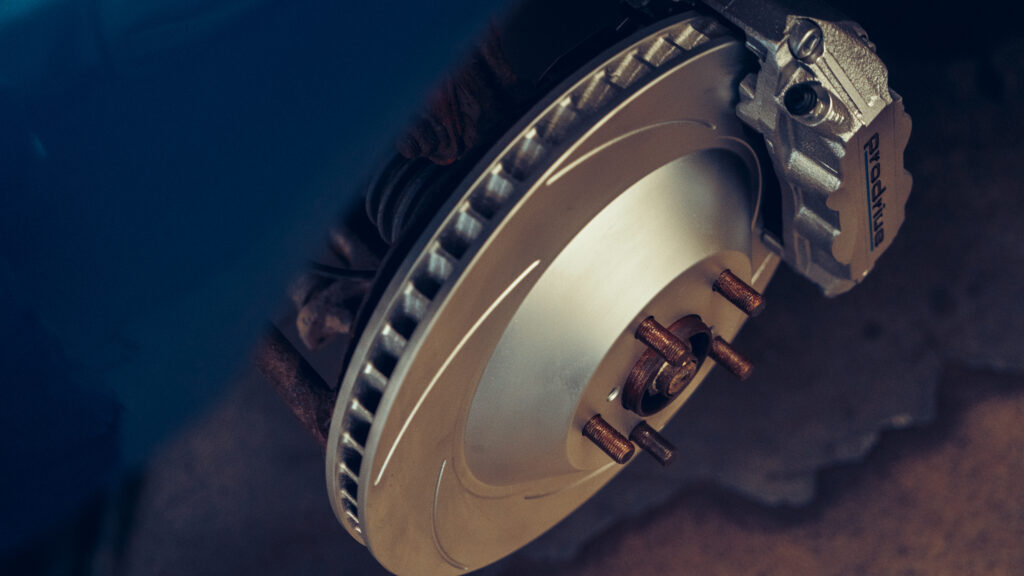 How would we describe this build?  OEM+.  We retain the looks and everything that made the P1 such a special car 20 years ago, but we massage it here and there to provide added excitement without sacrifice. Even though the car is considered by Alan as a solid investment for the future, it has already been earmarked by his 5 year old son as his car.  Perhaps best not to let him drive it just yet if the plan is to retain its value!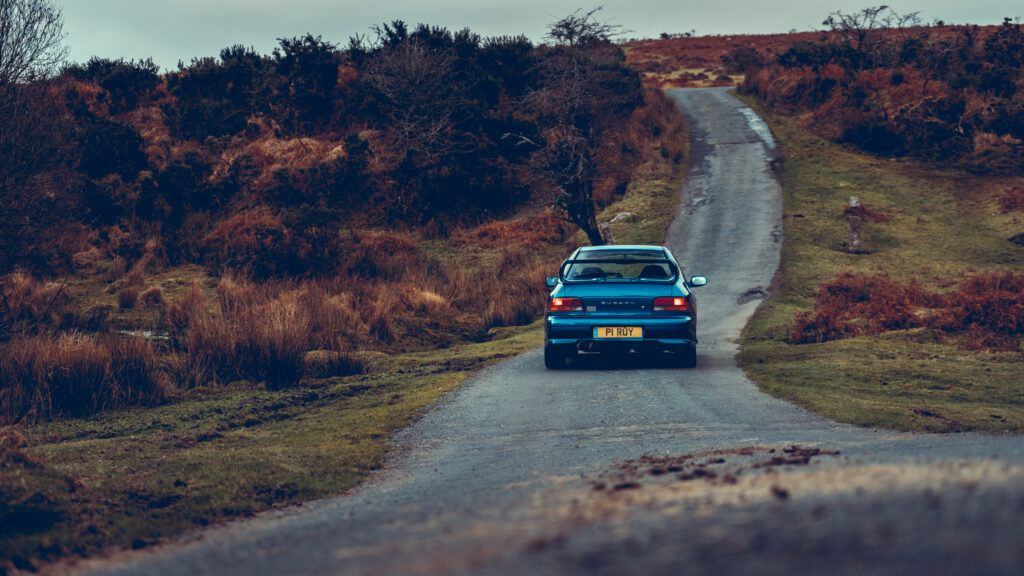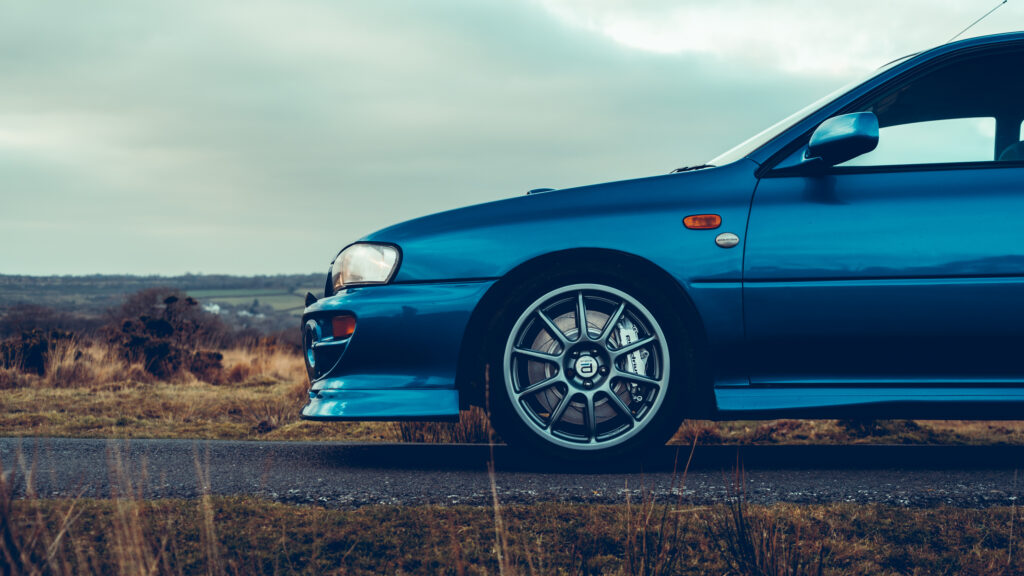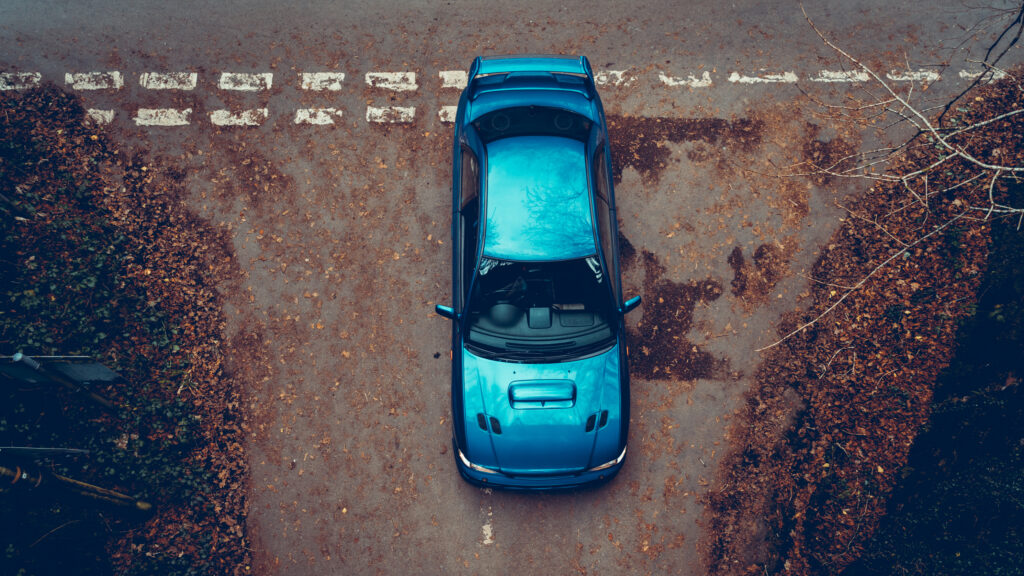 Alan's short-term plan for the P1 is to enjoy it on a track day and then it's being shipped off for a full respray!  We can't wait to see how that turns out.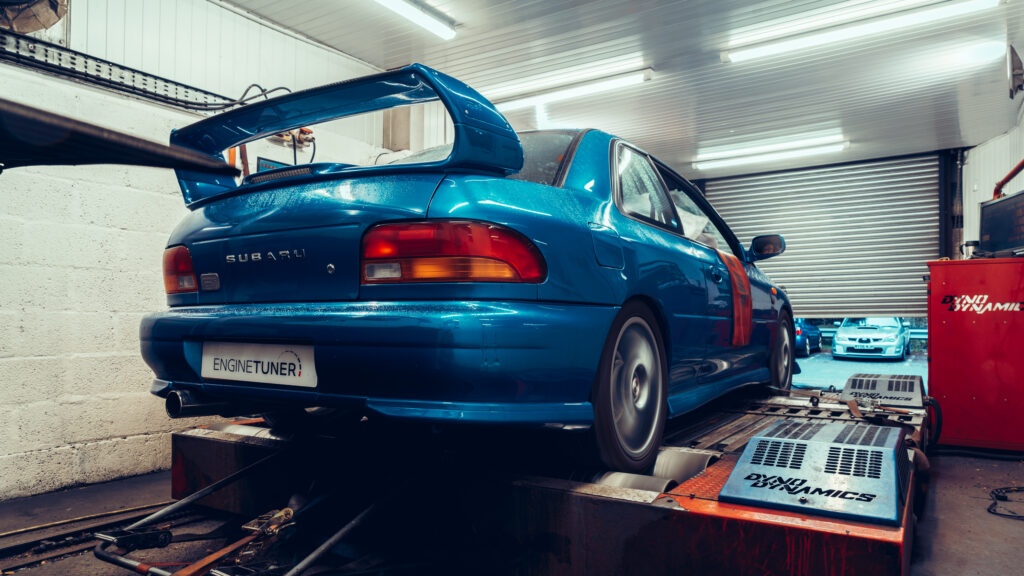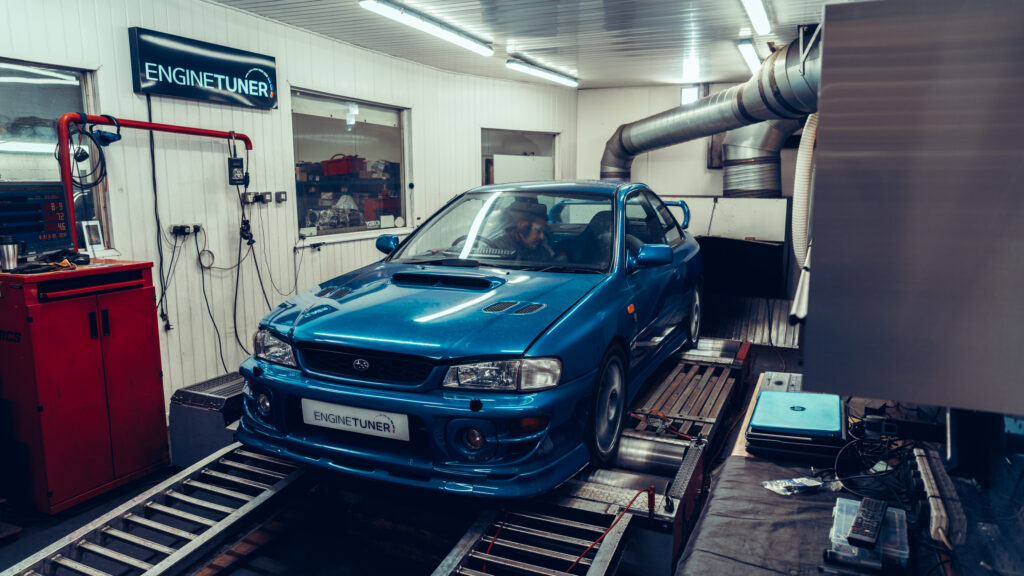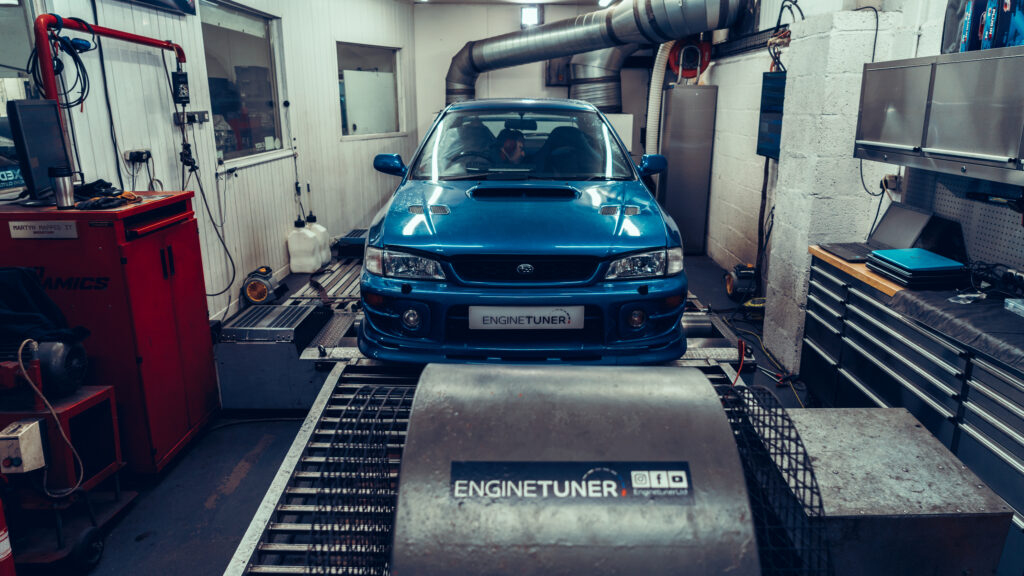 Do you have an Impreza that is close to your heart, that requires some specialised attention? Don't hesitate to contact our dedicated team to see what we can do for you!