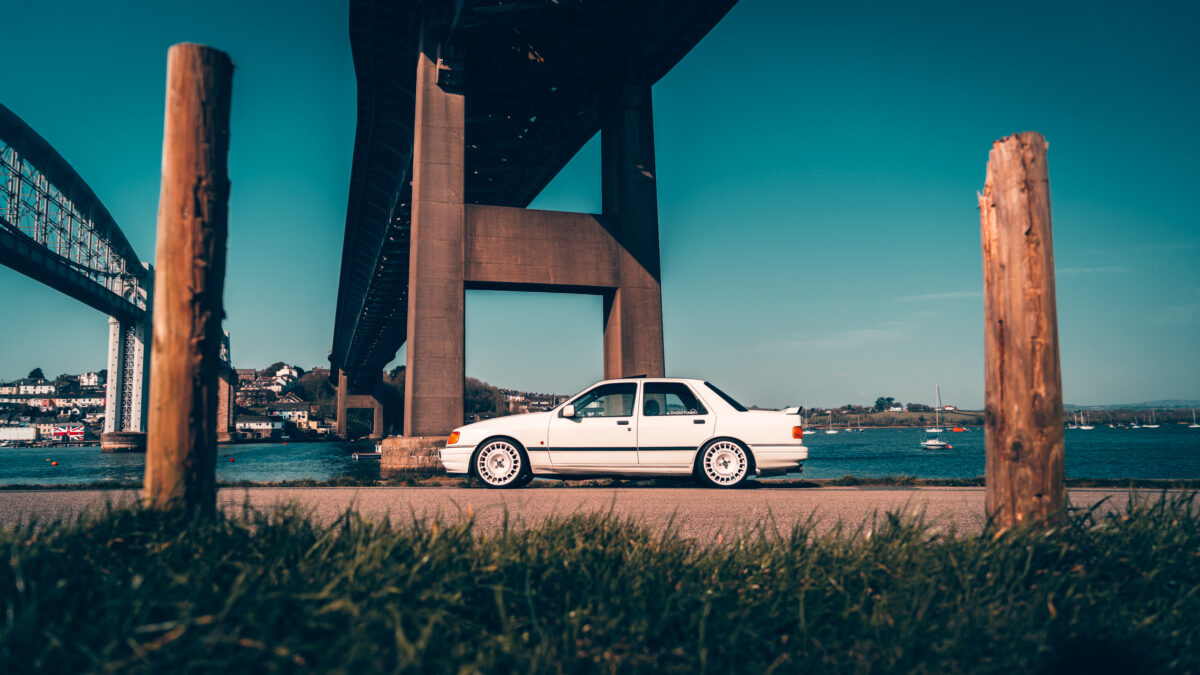 The Ford Sierra RS Cosworth – "You can take the man out of Essex…" 
Few collaborations in the car world are as iconic as the one between Ford and Cosworth. When the 3 door Sierra RS Cosworth was launched in the mid 1980s, it quickly came to dominate the world of touring cars, rallying and become an instant poster star for kids up and down the land. With the famous 'whaletail' spoiler, aggressive looks and keen turbocharged performance, the Ford Sierra RS Cosworth rightly earned iconic status in the UK and beyond.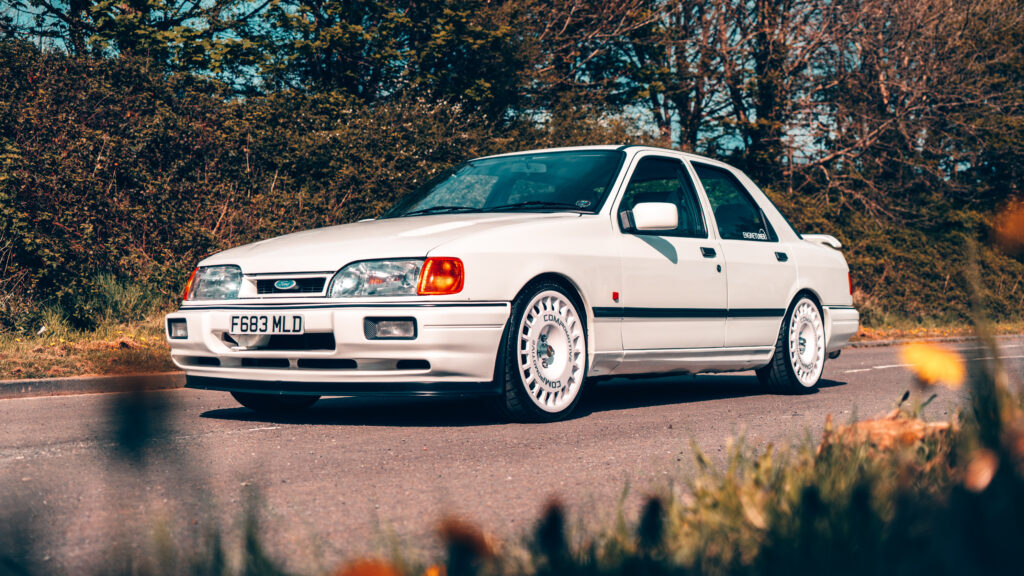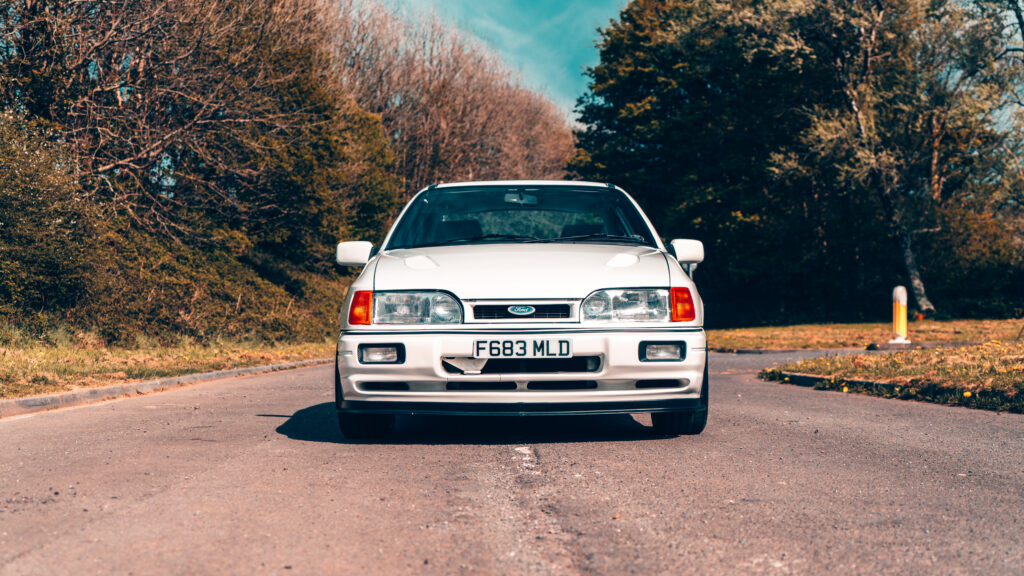 When Ford subsequently launched the Sapphire RS Cosworth to broaden its target market, it also quickly became the car of choice for every scallywag with a sawn-off shotgun looking to make an authorised withdrawal from a bank. And that's where Rob comes in. Our MD, Rob, grew up in Essex in the 1980s and he remembers watching Crimewatch one evening that featured some grainy CCTV footage of some nasty gangsters piling into a moonstone grey Sapphire Cossie before it tore up the road at warp speed. Since that moment, he's always wanted one and made a note on his mental bucket list.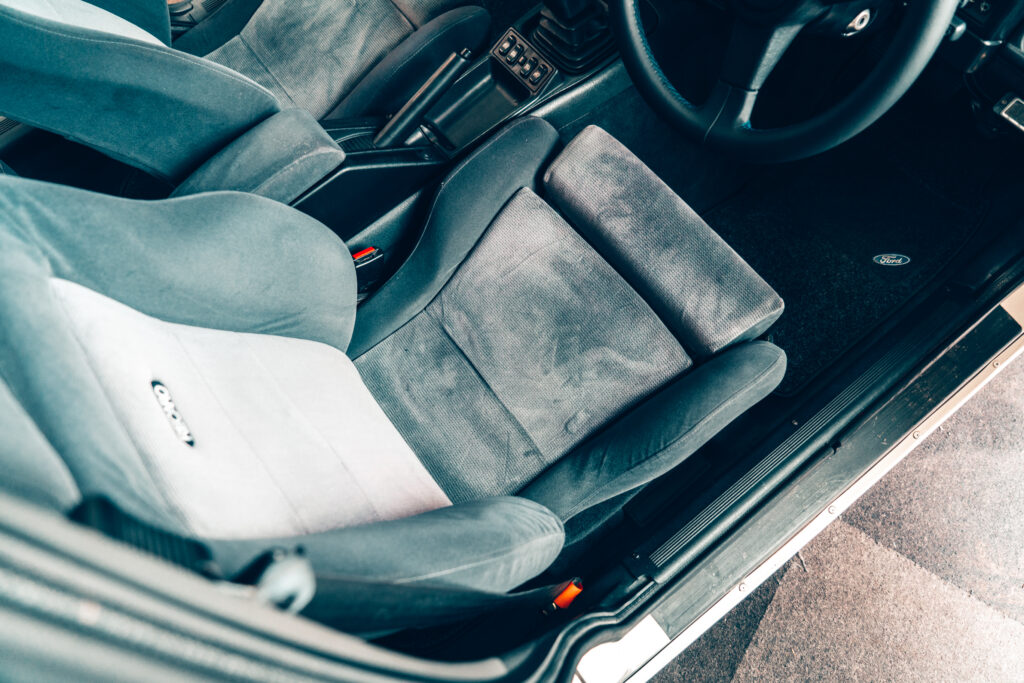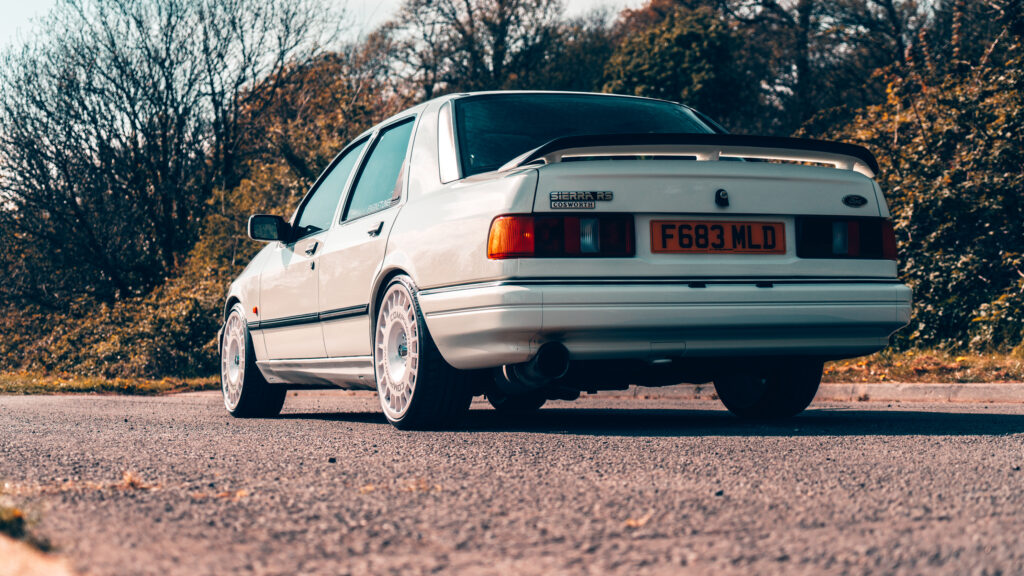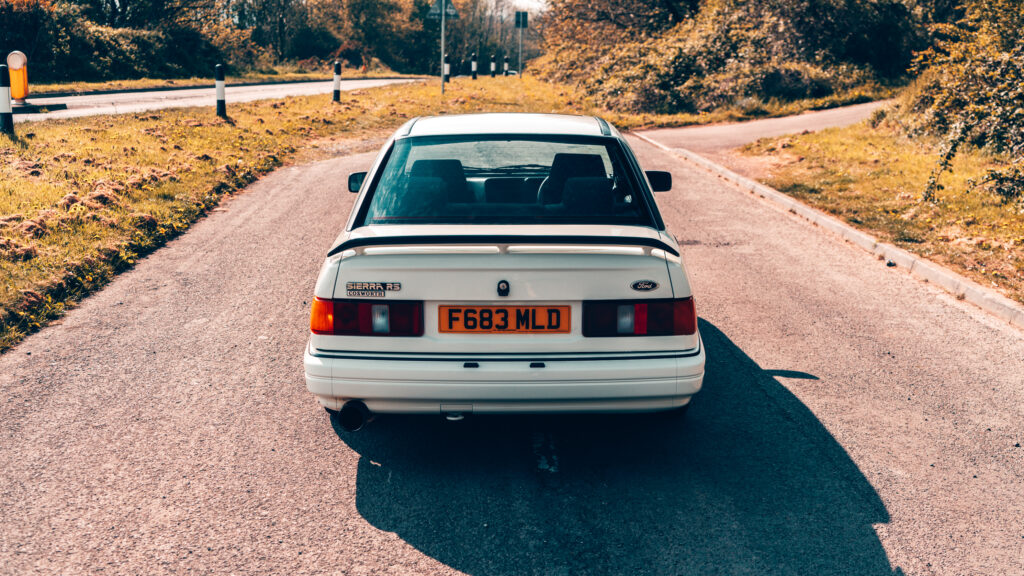 Fast forward to early 2021 and Rob clapped eyes on this particular 1988 RWD car in a local showroom. With flashbacks of Crimewatch and excited by memories of Cossies doing burnouts and slaying roundabouts in Essex, Rob did some 'man maths' and a deal was done shortly after.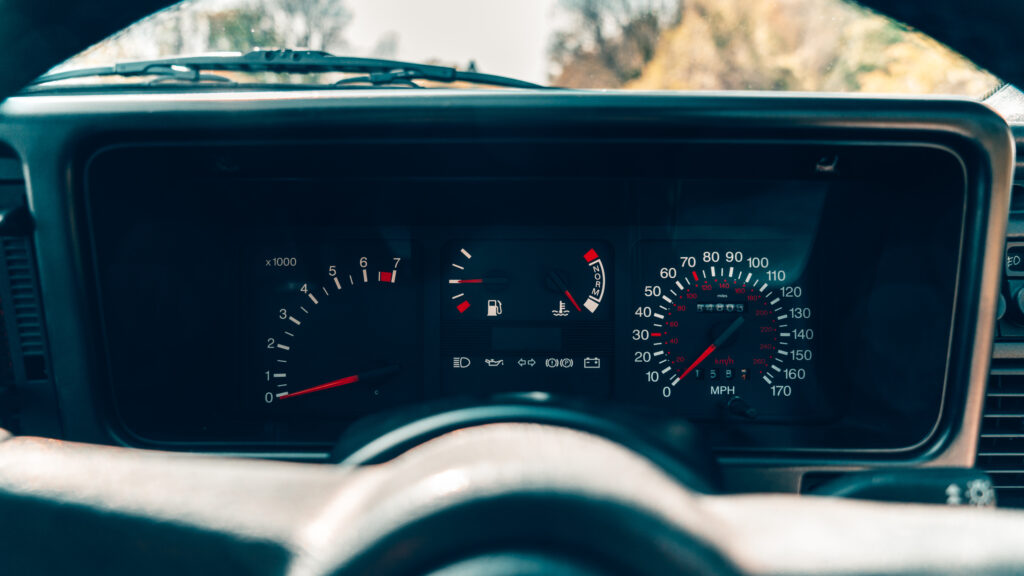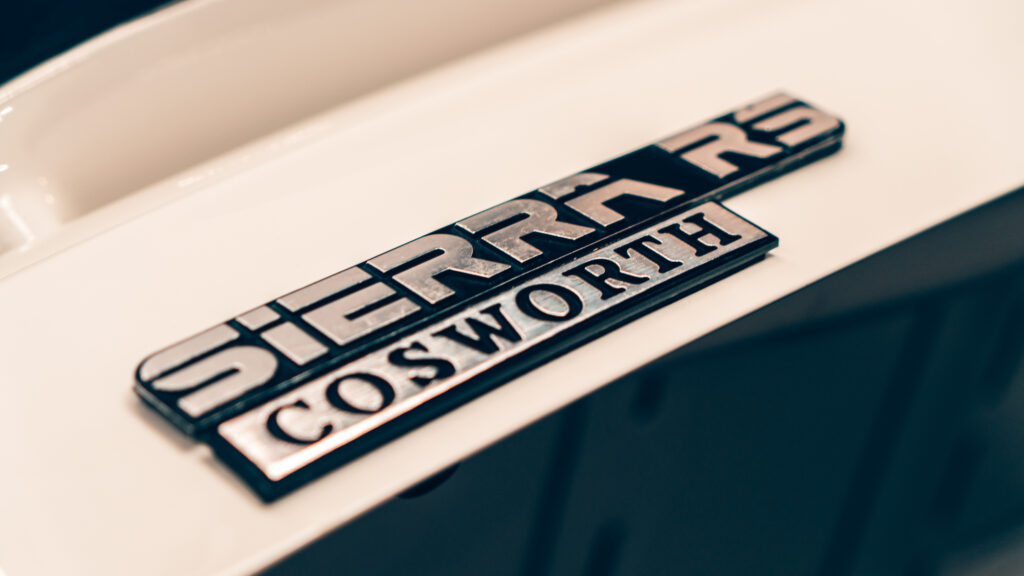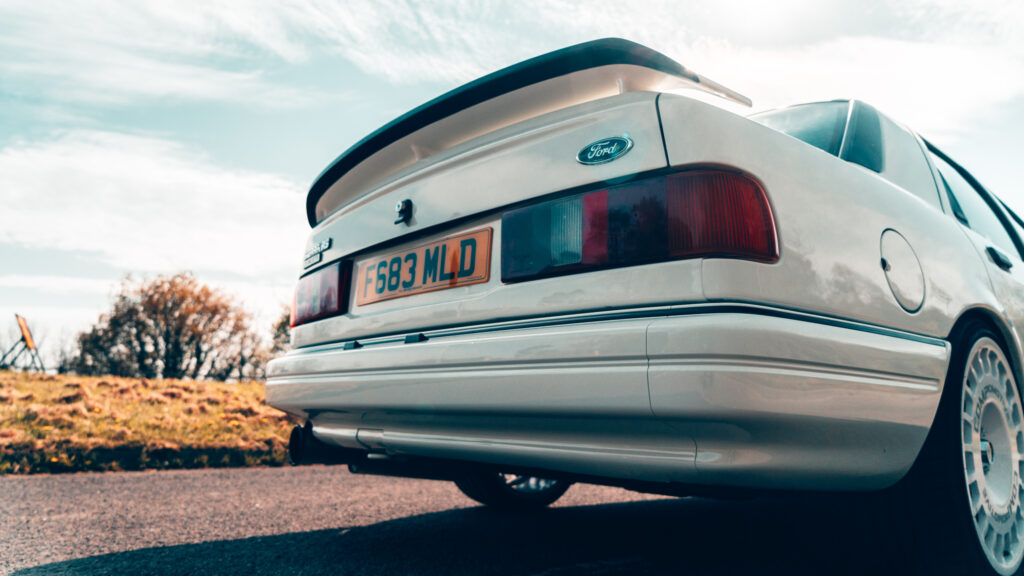 The first thing that strikes you about this car is the condition. It's an absolute credit to its former owner who commissioned a full restoration and respray, an engine and gearbox rebuild and upgraded lots of parts on the car including its rear axle, Borg Warner EFR turbo, Airtec intercooler, ECU and manifolds. With 370hp and weighing not very much at all, it doesn't hang around. Perfect for the occasional trip to a high street bank!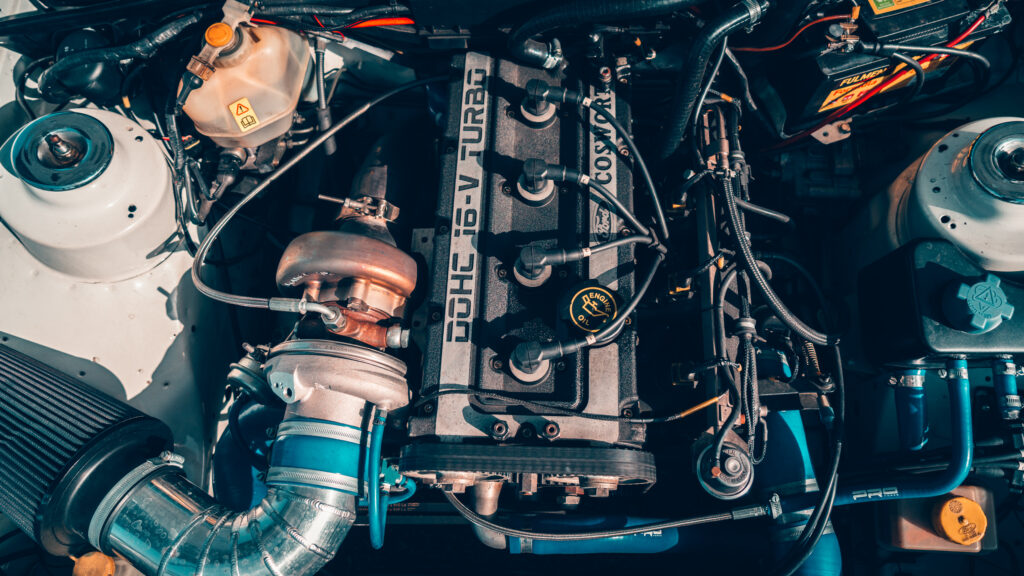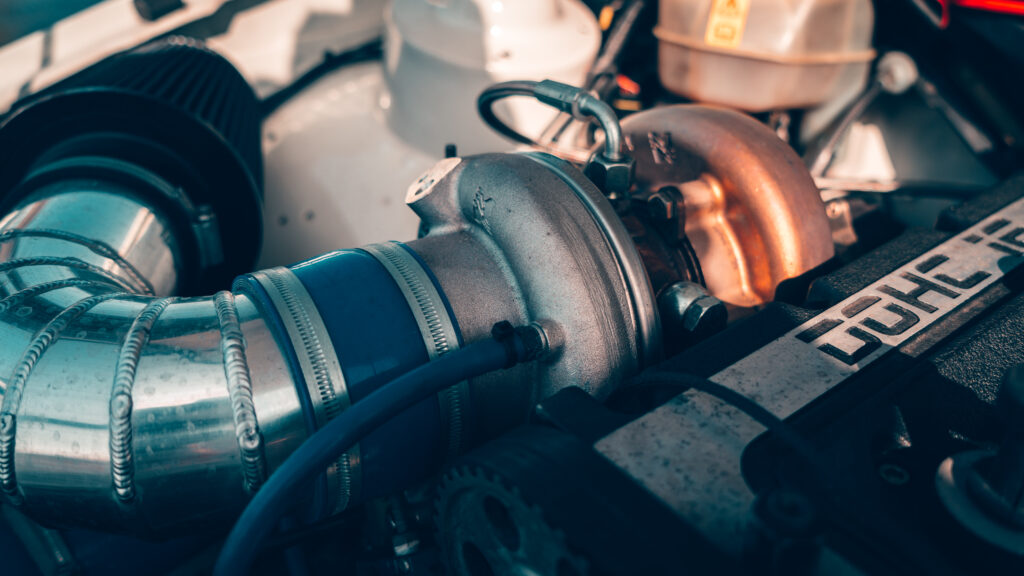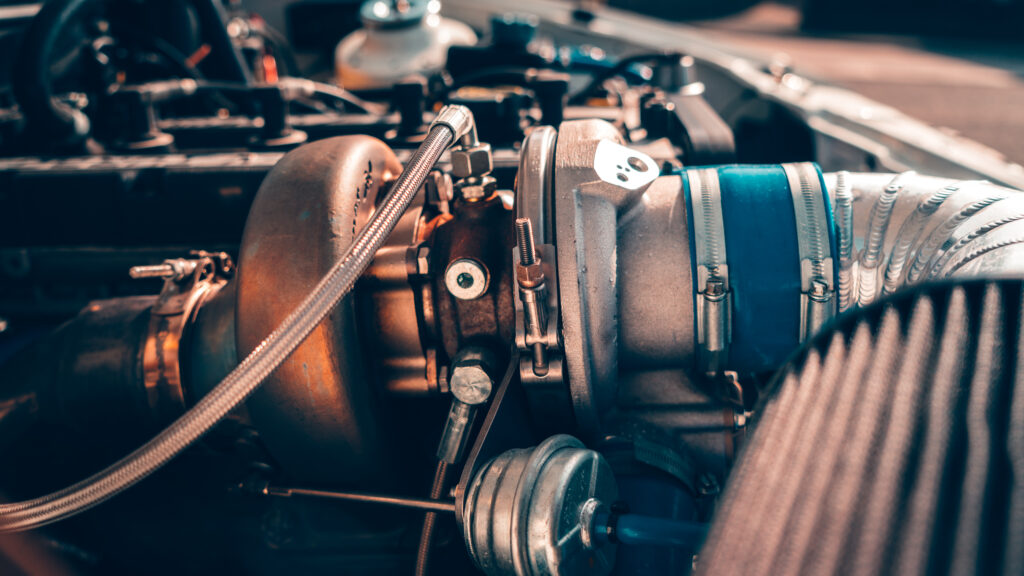 The second thing you notice is how it sits. Equipped with Gaz coilover suspension, fantastic genuine 18" Compomotive wheels and fresh from a fast road alignment by Enginetuner, the car sits low with the wheels filling the arches perfectly. Aside from the wheels, the rest of the exterior and interior are perfect OEM, right down to the (retrimmed) three spoke steering wheel and cloth Recaro interior.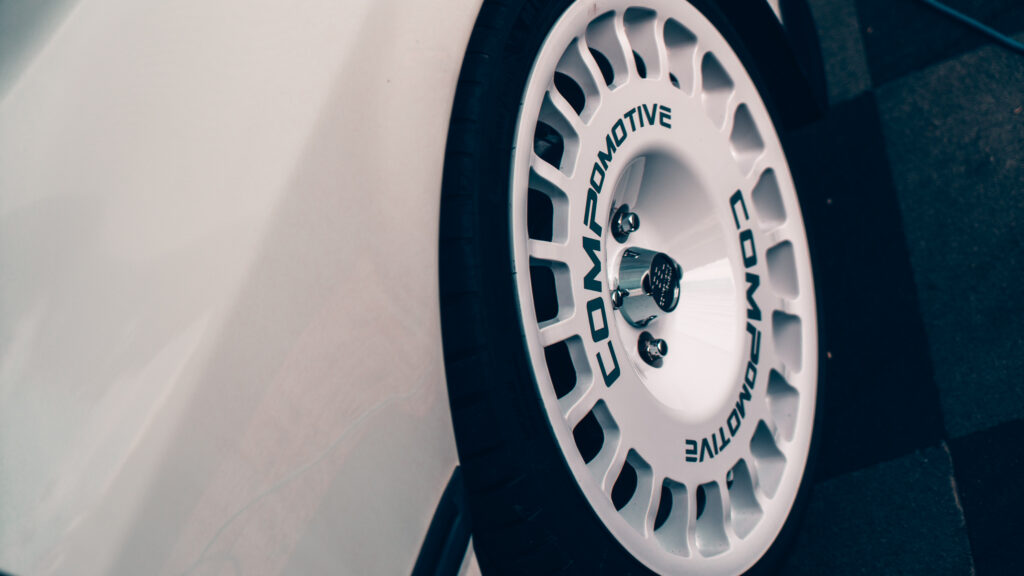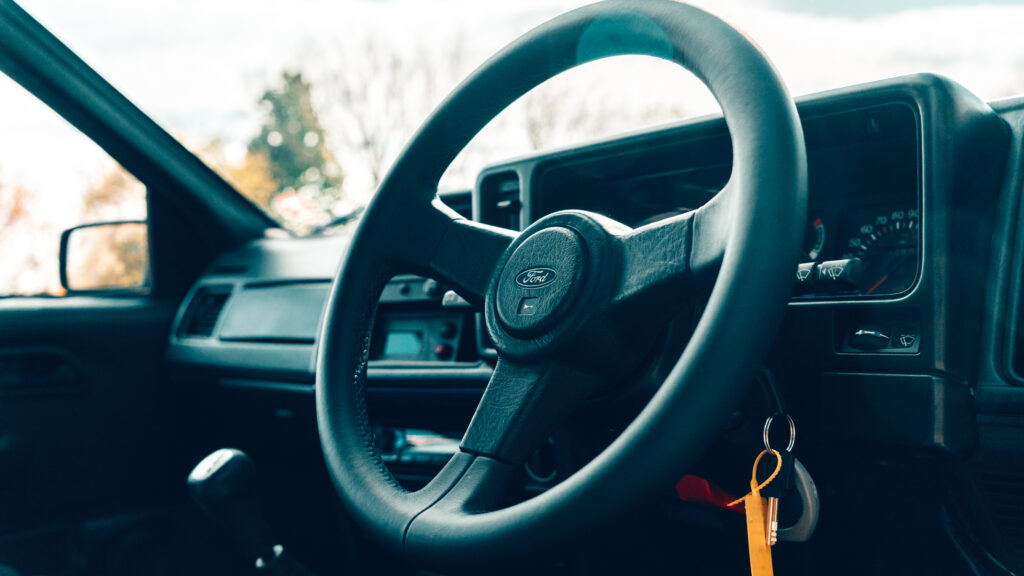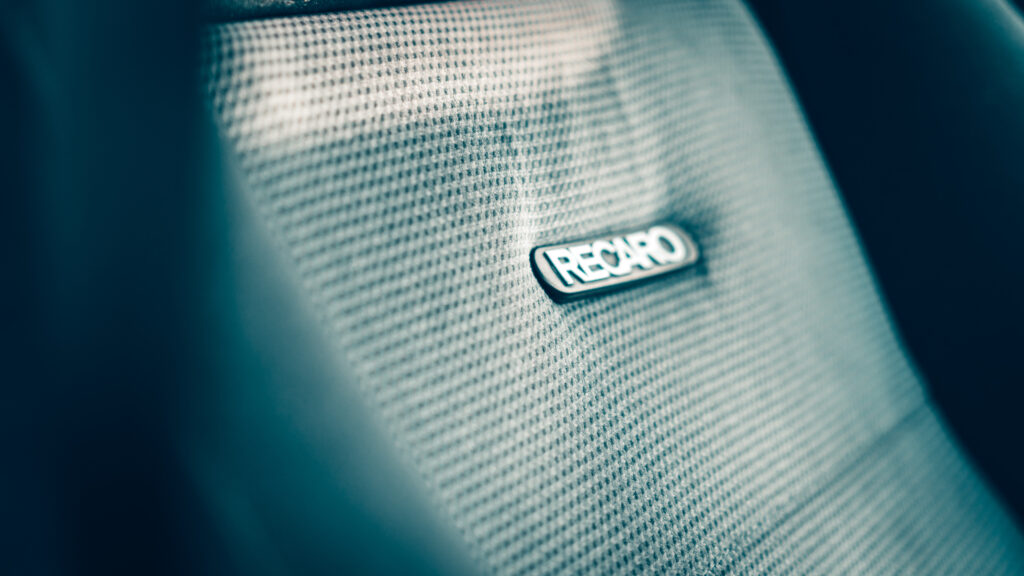 The Cossie is without doubt one of the coolest cars on the road and gets a reaction wherever it goes.  Sadly, though, it's a car that Rob doesn't drive as often as he would like and so he has recently sold the car through our new service, ET Classifieds.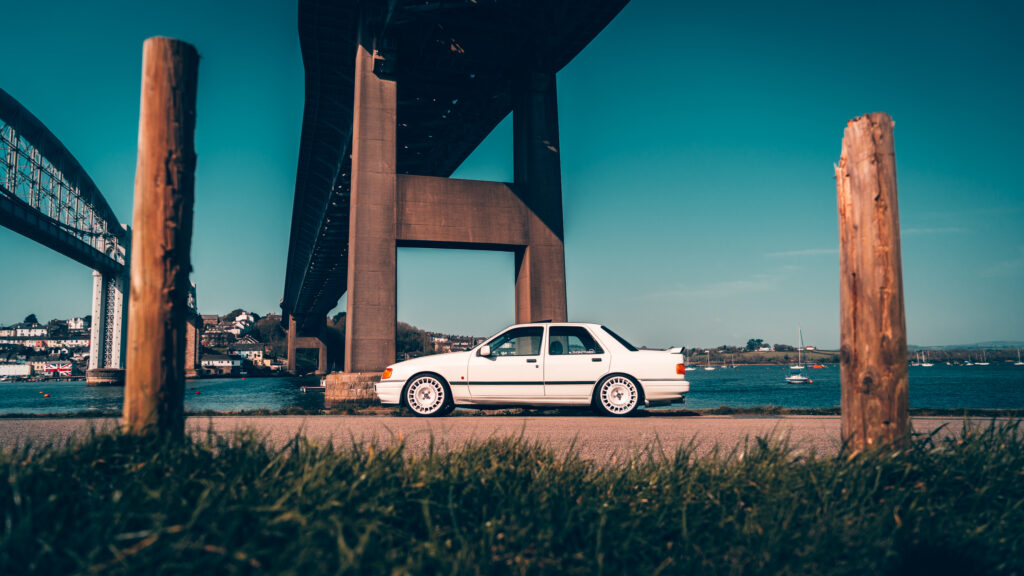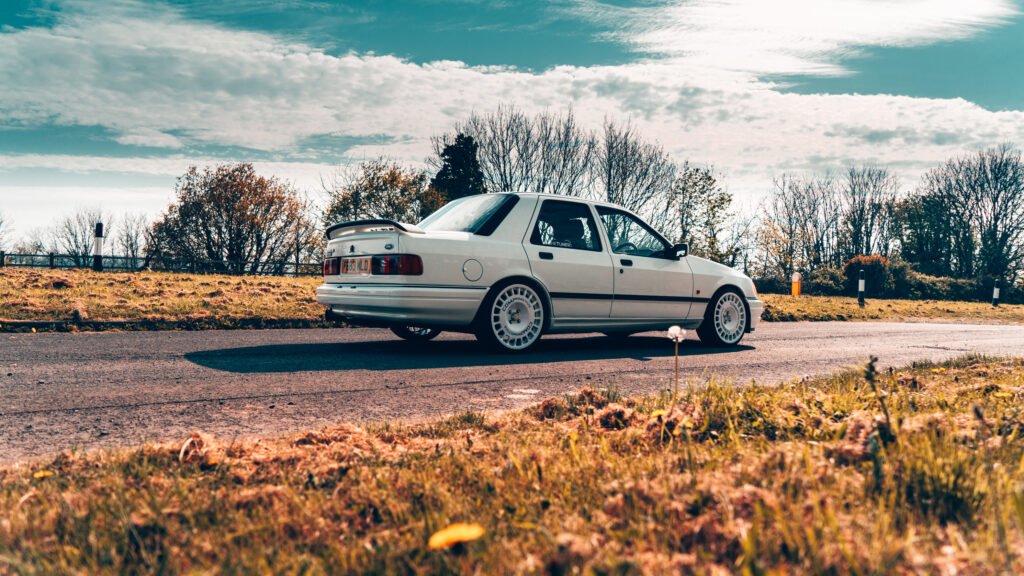 We have launched this exciting new service to help performance car enthusiasts sell their pride and joy when the time comes to move on. We offer a full range of pre-sale services including detailing, alloy wheel refurbishment, servicing, MOT, bodywork, air con regas and much more besides. We take professional photos and advertise the car for sale, we deal with potential buyers and negotiate a sale. We take all the hassle out of the process for sellers and buyers have the security of knowing that we are experts in the cars we offer for sale.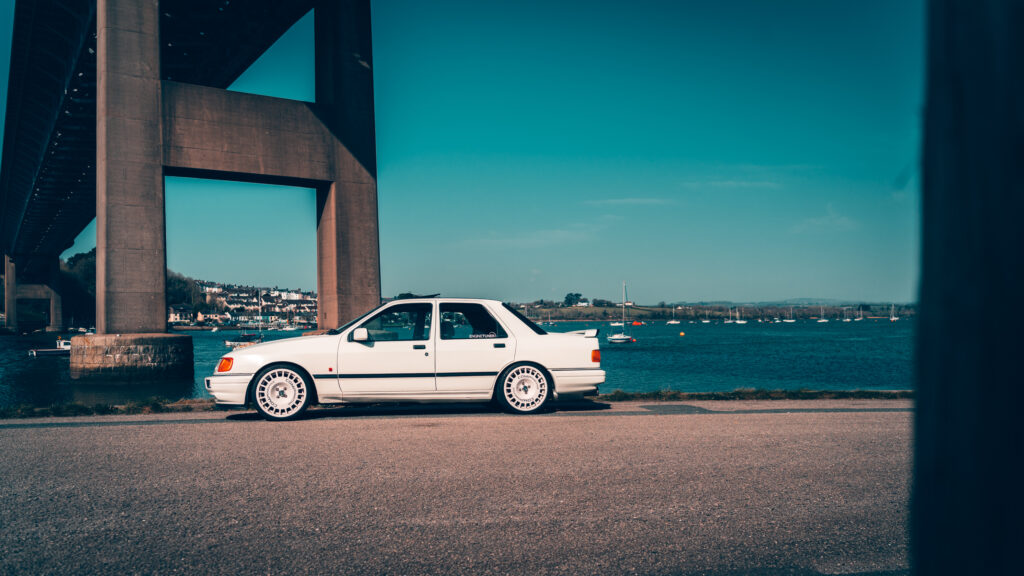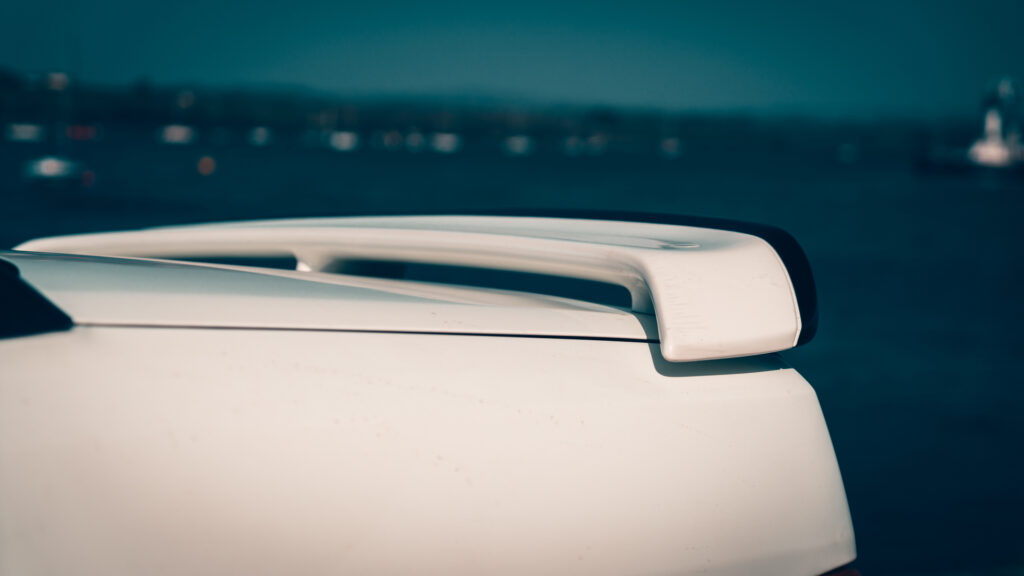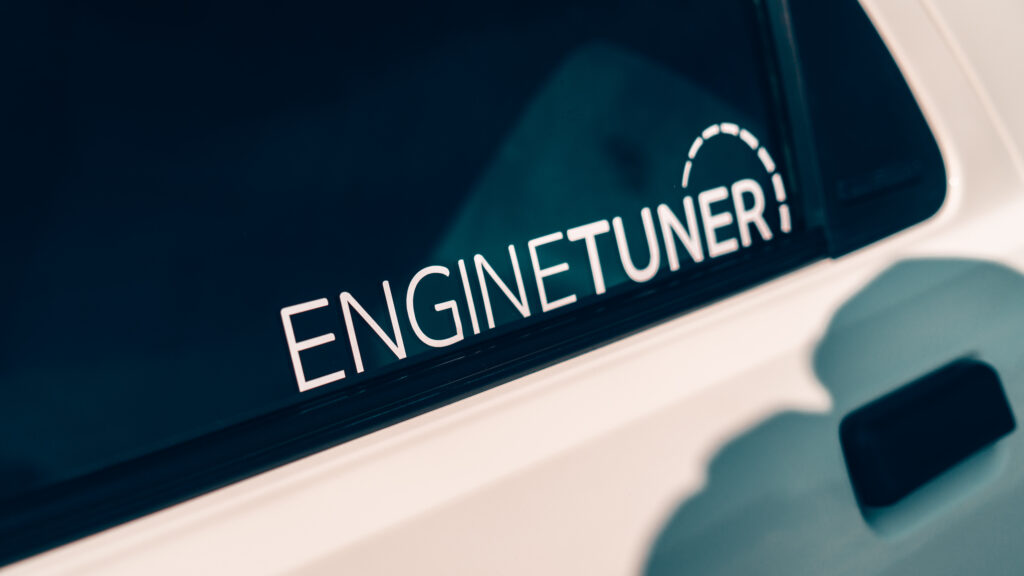 If you are thinking of selling your performance car, why not come and have a chat with us to see if ET Classified can help!
PS.  Rob's Cossie has been sold to a competition company so you may be tempted to buy a ticket when they announce the draw.  You've got to be in it, to win it!