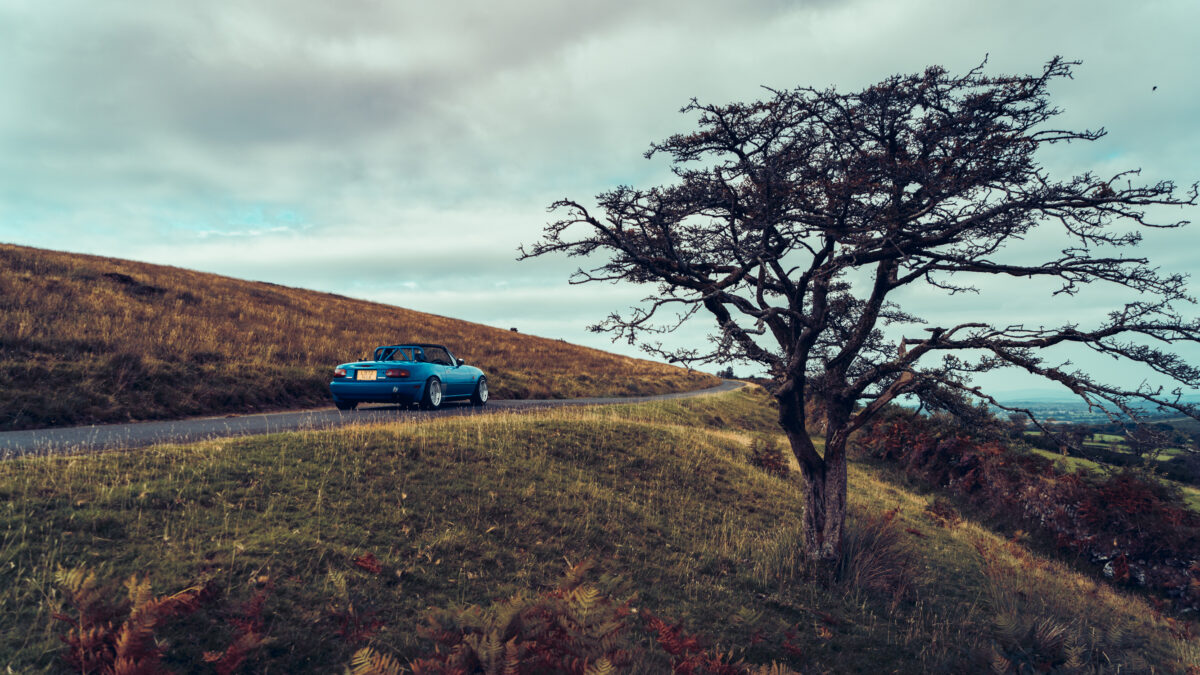 You may recognise the name 'Rumblebox' from one of our previous features – Jonny's superb FXT Forester. Meet his latest project: 'Mouse the MX-5'. But to be precise, this one belongs to Aimee, his partner.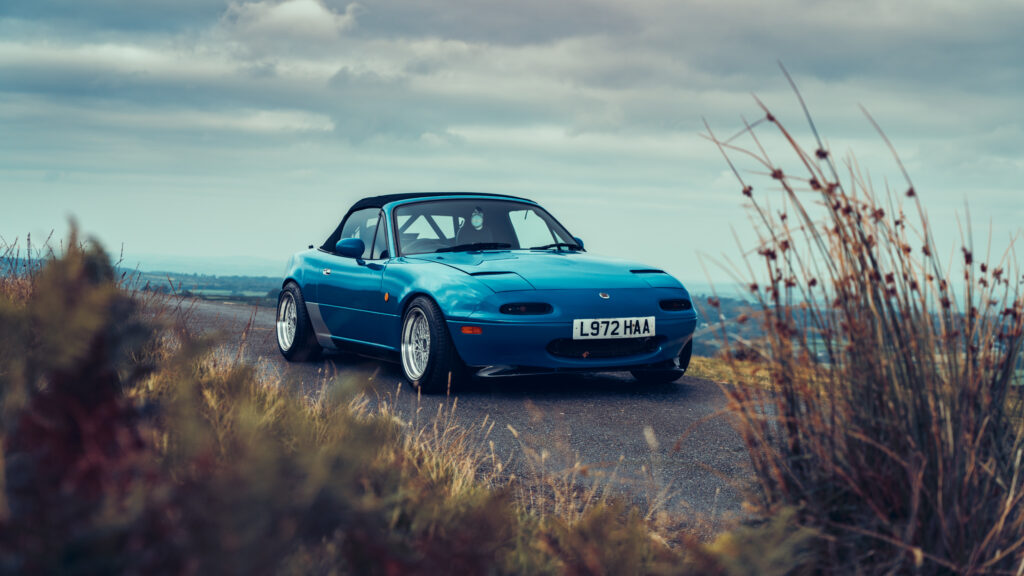 As a purchase for Aimee, Jonny wanted to ensure it was reliable and running well. When purchased from the previous owner it was completely drift ready. Being a skid machine it had indications all over that it had led a hard life. Not one to cut corners, Jonny sent the MX-5 to the body shop to have the underneath inspected. A few rust spots on the sills were discovered and promptly repaired. Jonny likes to push the boundaries with his cars, so instructed the body shop to just put some primer over the repairs for now until he has planned out the exterior of the car.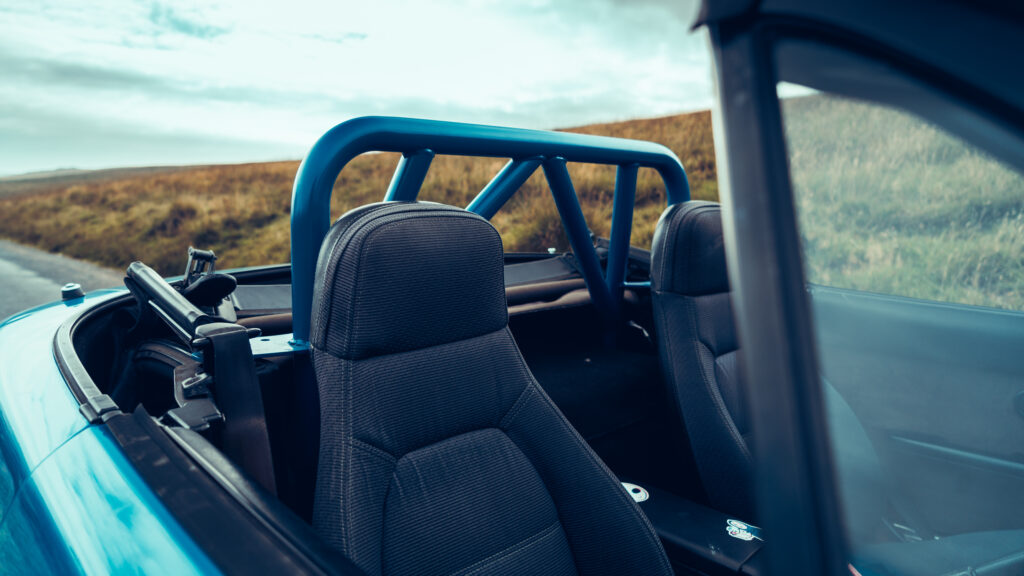 Jonny brought the car to Enginetuner for a health check. Having led a hard life, the engine was showing signs of age and wear. The exhaust was emitting blue smoke and the car didn't have the usual spirit of an MX-5, (or Eunos Roadster – this one is an import). After carrying out a test, we noticed it was down on compression. The only real way to make sure this car will be healthy was to tear the engine down, inspect and rebuild it.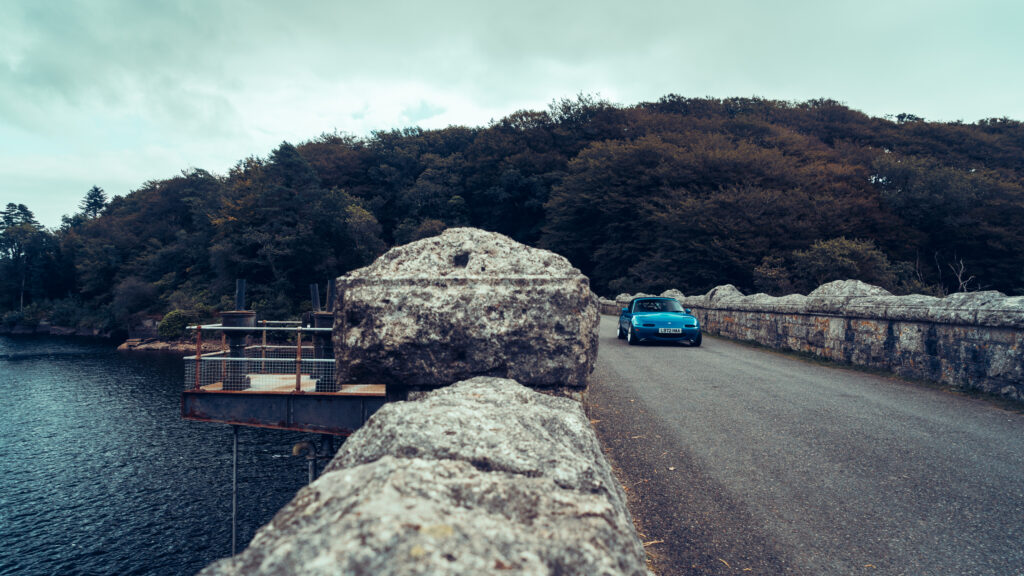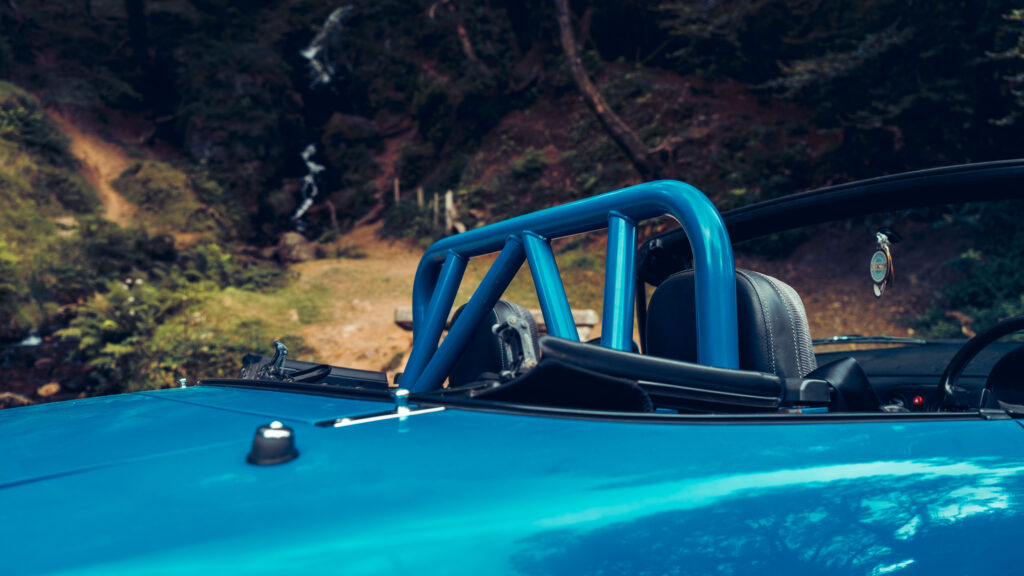 A plan was made with Jonny so that he and Aimee could drive the car now but also accommodate their longer term plans.
Enginetuner set about removing the engine and transmission. The transmission was sent to our dedicated gearbox specialist so that it could be fully overhauled while we were in the process of restoring and improving the engine. Jonny, with one eye still on the future, had a spare Td04 turbo from his Forester kicking around and decided it made sense to ensure the engine was capable and primed to have the hybrid turbo bolted on at a later date.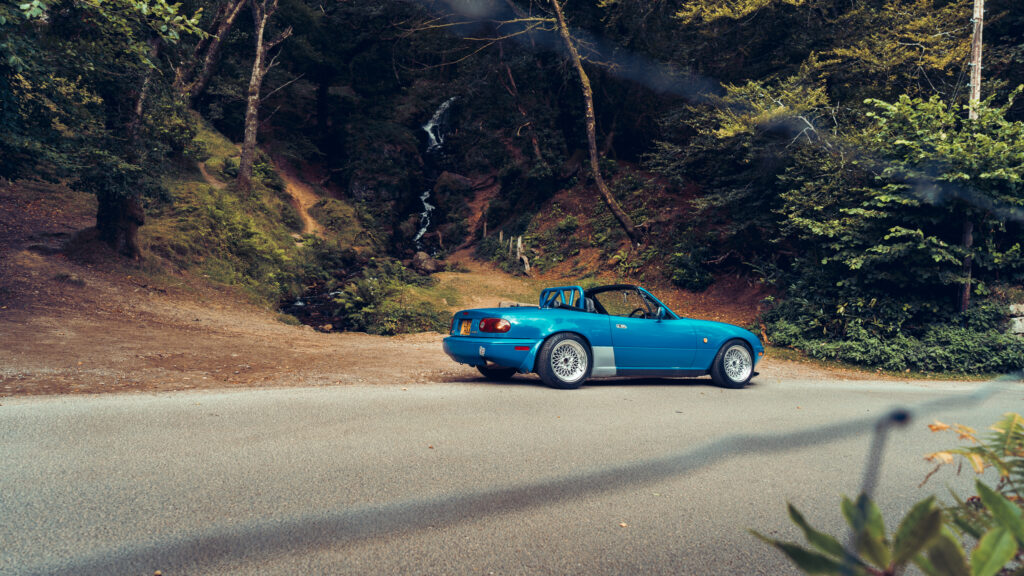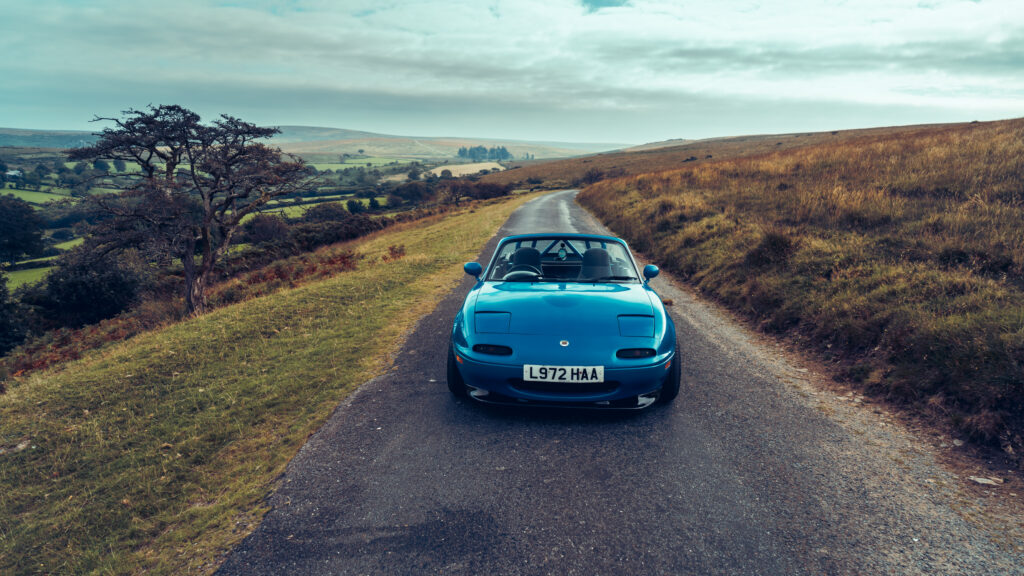 We opted for some Wossner forged pistons, mated to some K1 technology H-beam connecting rods and pitched the compression ratio correctly to be able to accept boost later on, but without sacrificing any normally aspirated power in the interim. Paired with our attention to detail ethos, the end result is a show-worthy engine compartment that is ready to pack a punch. We've made all the necessary preparations now so that when the time is right, we can add in the hardware (and software) to take this MX-5 well and truly into the Enginetuner 300+ club!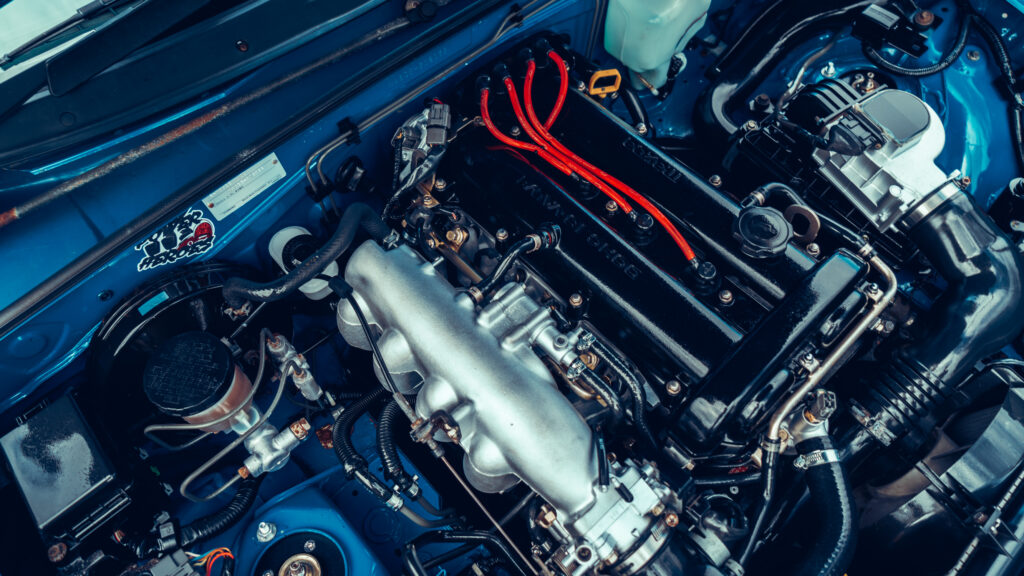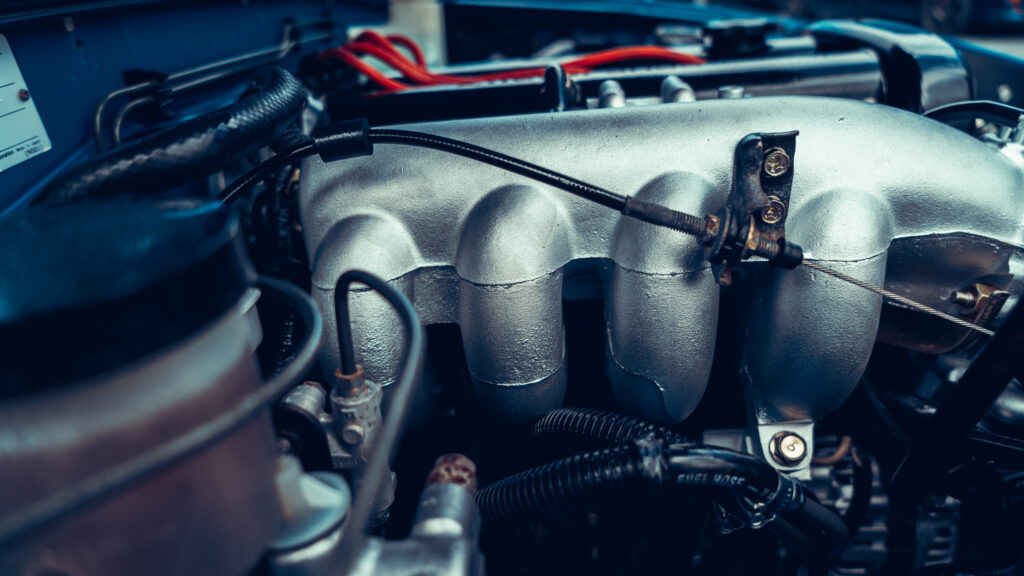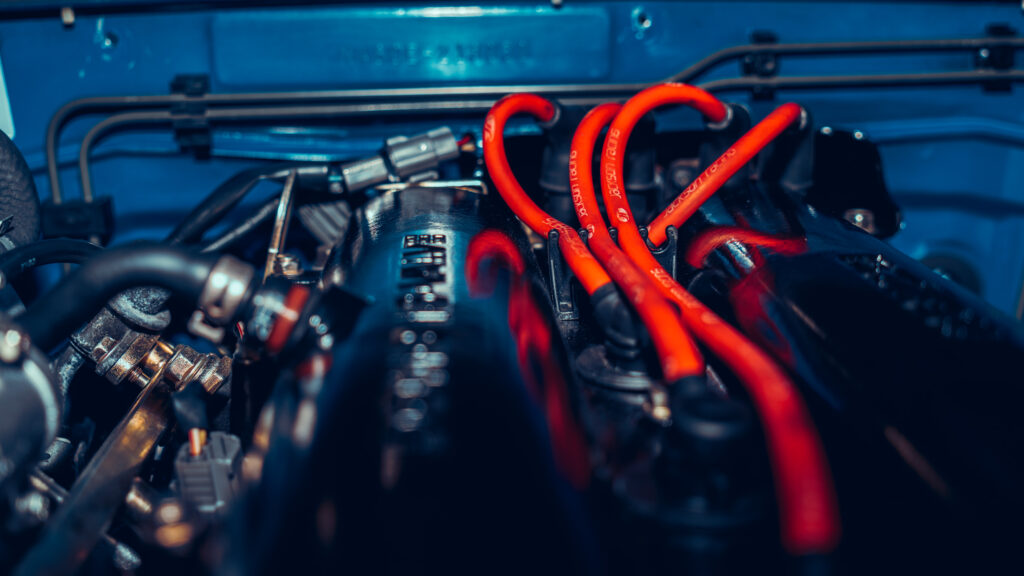 Once all the engine work is complete, Jonny plans to turn his attention once again to the bodywork. Jonny informs us he is planning to go with a retro waves vibe; an 80's futuristic mash up. He confesses to flirting over some cool wrap ideas, so watch this space!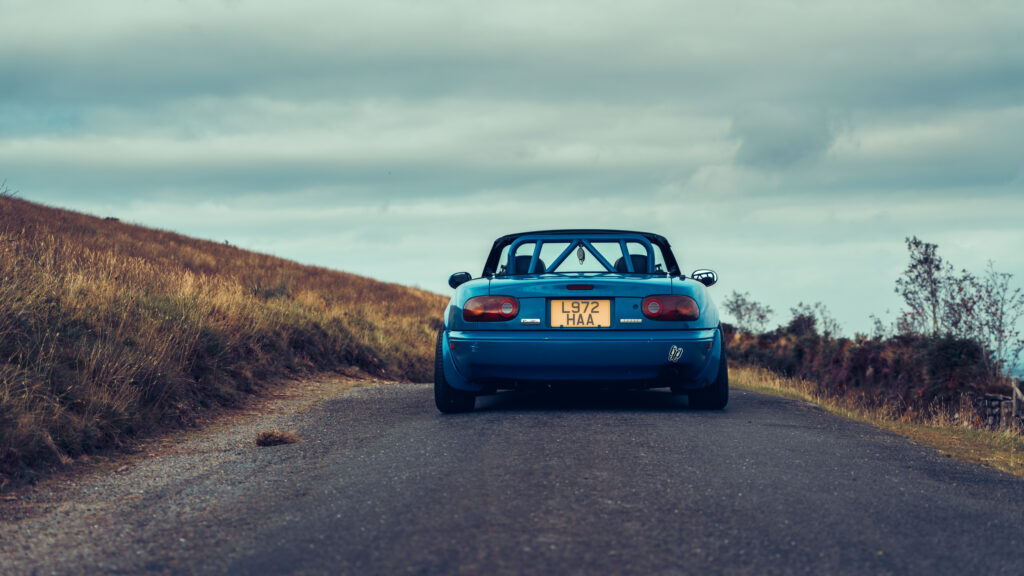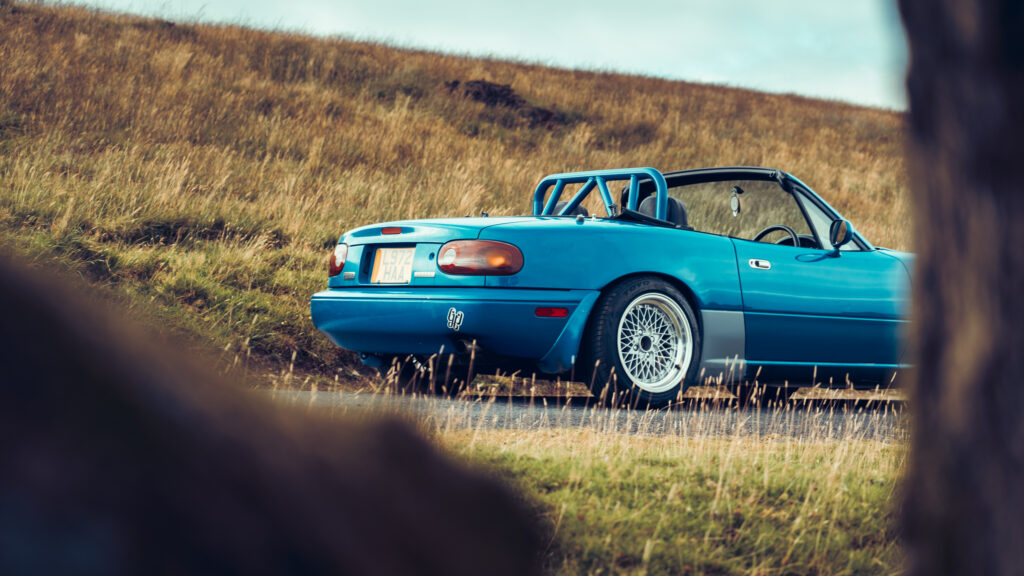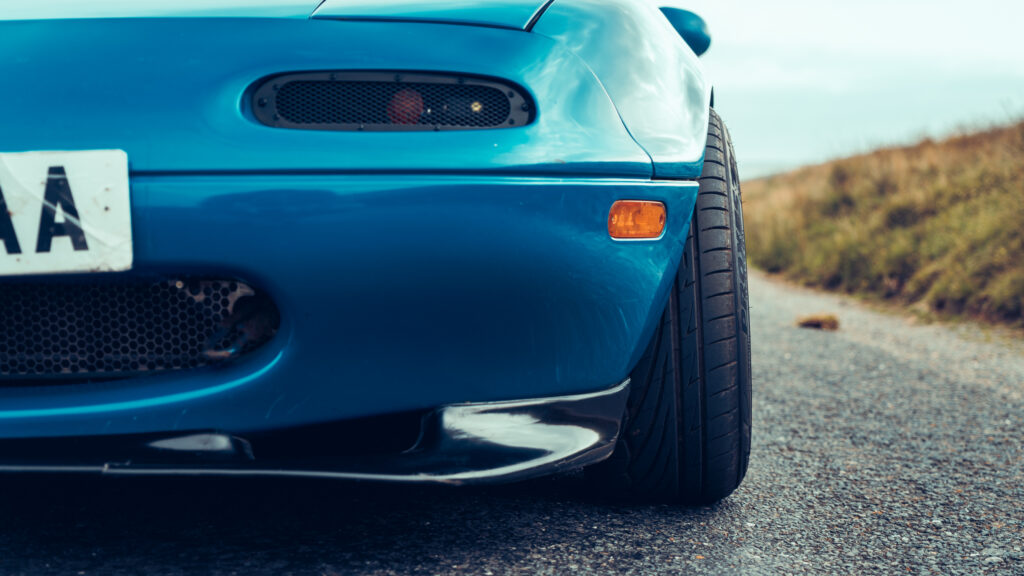 Having only owned the car for a year, the car has come a really long way and we can't wait to see what it looks like 12 months from now. Keep following our social channels to see this car progress through the stages of adding boost to the MX-5 platform.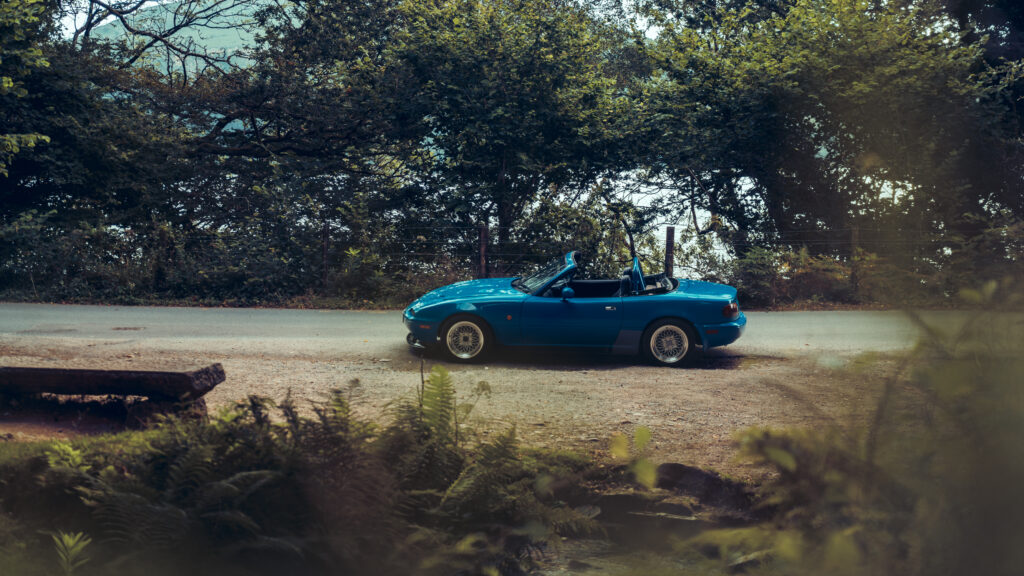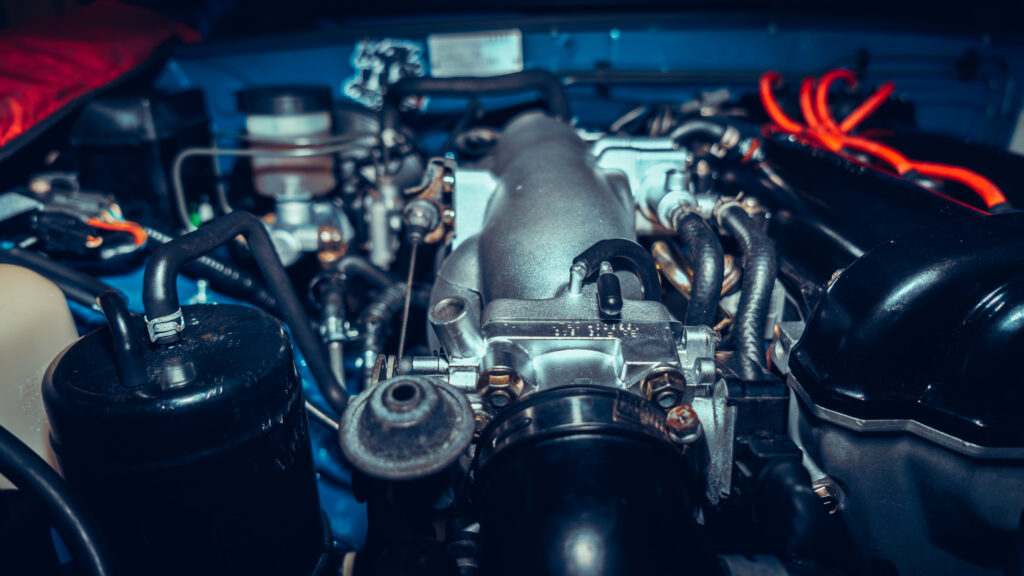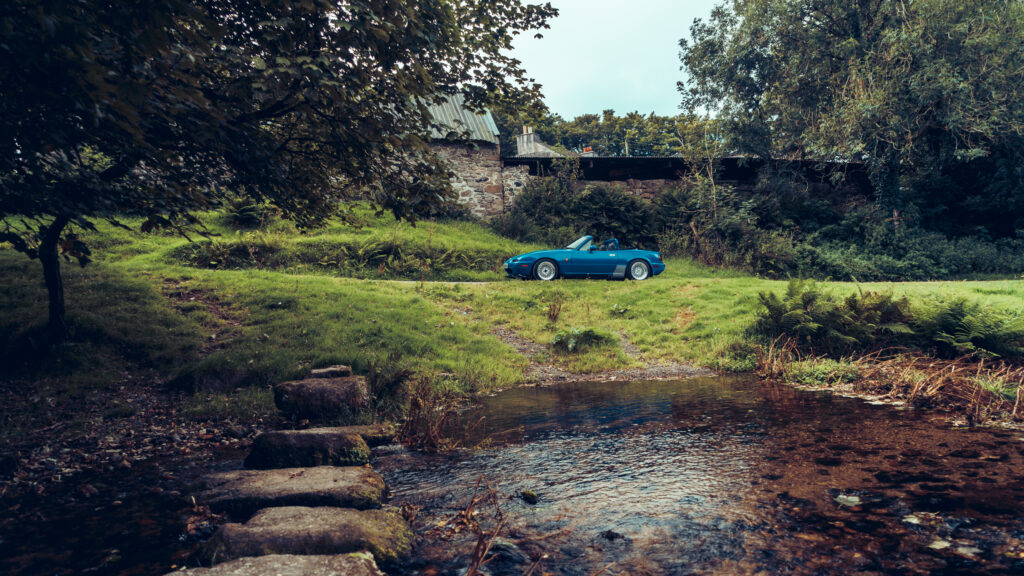 We have a completed countless turbo conversions to the MX-5 and a boost really propels these fantastic cars to another level. Get in touch if you'd like to transform your MX5 into a proper rocket.